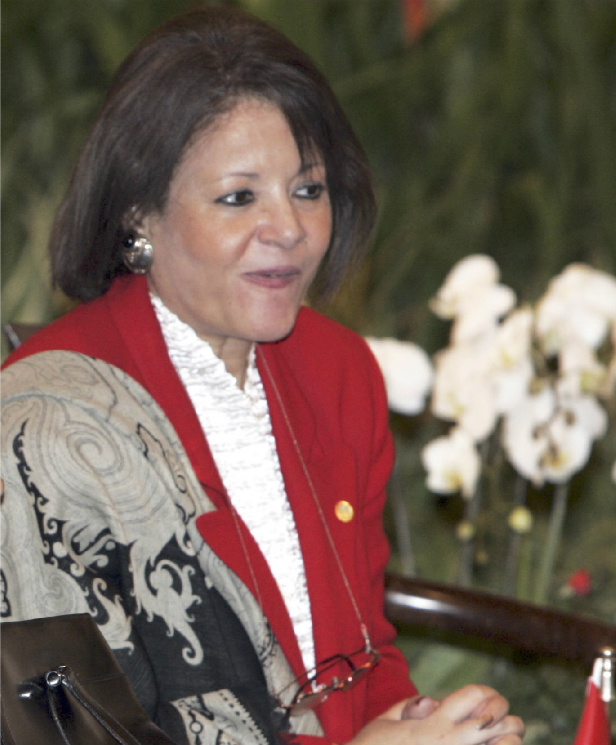 Turkey's President Tayyip Erdogan (R) shakes hands with Palestinian President Mahmoud Abbas during a welcoming ceremony at the Presidential Palace in Ankara January 12, 2015. (Adem Altan/Courtesy: Reuters)
President Erdogan of Turkey has built himself a new palace in Ankara costing $800 million, an expense that has generated some criticism in that country. A recent ceremony there has generated more—and added mockery and derision to the mix.
This picture shows Erdogan receiving Palestinian Authority president Mahmoud Abbas in the new palace a few days ago, where an honor guard surrounded them. The guards were supposedly dressed in uniforms from Turkish history, from the Mongol to the Ottoman period-including various swords, daggers, and shields.
This was a bit too exotic for Turkish bloggers, who tweeted Photoshopped versions that included Superman and Batman in the honor guard.
Given the grim circumstances surrounding Turkey and the Palestinian Authority today, this costume display at the new and grandiose palace seems out of touch with reality. And that was precisely the reaction of the Turks who criticized the extravagance and the honor guard. But given the condition of freedom of expression in Erdogan's Turkey, let's hope they covered their tracks well. Reporters Without Borders called Turkey "one of the world's biggest prisons for media personnel"  in 2013. In December, 2014, after a series of raids on news publications, the head of the Committee to Protect Journalists noted that "Turkish authorities, who have a history of politicized prosecutions against the media, do not tolerate critical reporting." One wonders what Clark Kent, who after all worked at the Daily Planet, would have made of all this.