Terrorism, Social Media, and the El Paso Tragedy
The El Paso tragedy underscores the need to take stock, again, of strategies for addressing how terrorist and extremist groups exploit the internet to spread hate and incite violence.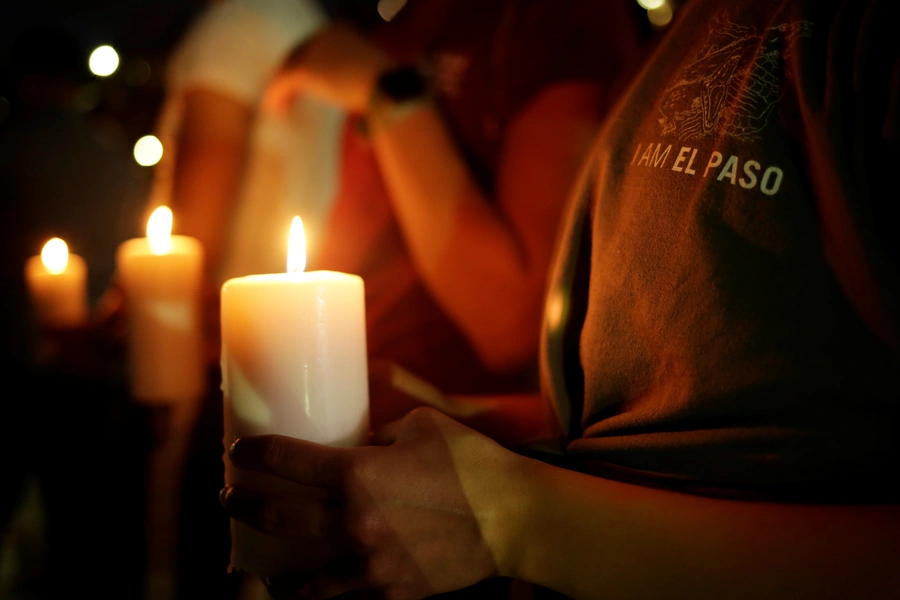 Here we go again. The violence in El Paso, Texas has re-fueled debates about domestic terrorism, gun control, whether President Donald J. Trump's rhetoric contributes to violent extremism, and the role cyberspace plays in fostering extremist hatred and violence. The Department of Justice is treating the El Paso incident as domestic terrorism, and the manifesto the suspect posted online before the attack contributed to this decision. The manifesto appeared on a social media site, 8chan, already notorious as a platform used by perpetrators and supporters of mass violence. Indeed, prior to the El Paso tragedy, 8chan was, as the New York Times put it, "a megaphone for mass shooters, and a recruiting platform for violent white nationalists."
The post-El Paso replaying of debates about white nationalism as terrorism and about extremist groups' use of social media suggests that insufficient progress has been made in curbing white nationalism's growth and cyberspace's contribution to that expansion. This incident underscores the need to take stock, again, of strategies for addressing how terrorist and extremist groups exploit the internet to spread hate and incite violence.
A few days before the El Paso attack, the International Cyber Terrorism Regulation Project (ICTRP) released findings and recommendations. The ICTRP is supported by the Global Research Network on Terrorism and Technology coordinated by the Royal United Services Institute and is led by the International Institute for Counter-Terrorism. The project is analyzing how governments, international organizations, and private-sector enterprises combat the online activities of terrorist groups. By cataloging components of the "regulatory toolbox," the project seeks to make policy and legal strategies more transparent, identify how and why strategies around the world are similar and different, and generate recommendations for improving public and private actions to mitigate terrorist use of the internet. (Along with other experts, I provided input to this project.)
The ICTRP's analytical framework maps strategies adopted by governments, international organizations, and companies against the ways that terrorists exploit the internet.  From this exercise, the ICTRP developed findings that are relevant to post-El Paso debates. First, the project found that common definitions of prohibited terrorist internet activities are lacking within and across jurisdictional lines. Second, most national jurisdictions do not have "an overarching conceptual and strategic approach to counterterrorism on the internet." Third, policies developed by social media companies to address terrorism online frequently differ between jurisdictions.
The growth of online activities by white nationalist groups in the United States and beyond—a phenomenon highlighted again by the El Paso incident—indicates that countries and social media platforms have been slow to confront this threat. Unlike the social media exploits of the so-called Islamic State, governments and companies have struggled more to associate white nationalism with terrorism, including with respect to cyber activities. This situation arises from various factors, including the difficulty of defining terrorism and identifying what terrorist online activities governments and the private-sector should prohibit in light of the potent re-emergence of nationalism, xenophobia, and racial and ethnic prejudice as political forces in many countries.
The designation of the El Paso violence as domestic terrorism underscores the second ICTRP finding—the continued lack of overarching national strategies for counterterrorism on the internet designed to prevent extremist violence. Despite warnings that pre-date the Trump administration about the dangers that online white nationalist efforts pose, U.S. political discourse on white nationalism as a form of violent extremism spreading via the internet has generated more sound and fury than strategic coherence in counterterrorism policy.
The El Paso tragedy also re-focused scrutiny on 8chan as an outlet for the hatred and violence associated with white nationalism. News reports discussed differences in how social media platforms have responded to online activities of white nationalists, with 8chan doing nothing and other platforms, such as Facebook and Twitter, making attempts to keep this form of extremism off its services. The posting of another white nationalism screed on 8chan by a mass killer also prompted tech companies that provide services to 8chan to struggle with how to respond to extremist violence intertwined with internet behavior, with Cloudfare deciding to terminate 8chan as a customer. What happened before and after the El Paso killings provides another case study in the variations in social media companies' policies for addressing online terrorism.
The ICTRP report also included recommendations for improving public and private strategies vis-à-vis terrorist activities online, including the need for:
More strategic, multidimensional, and multi-stakeholder cooperation;
Providing small and mid-sized social media platforms with capacity-building resources;
Increased information sharing about public and private regulatory measures; and
More use of technological tools (e.g., artificial intelligence).
The El Paso episode highlights how difficult these recommendations might be to implement. If the transnational proliferation of white nationalist activities in cyberspace and their connection with multiple episodes of extremist violence have not provoked more strategic cooperation, what crisis will do so? The role of 8chan and other cyber sanctuaries that nurture white nationalist ideologies does not arise from incapacities in these social media platforms, a lack of information about policies and laws, or insufficient use of machine learning.
Further research can refine the ICTRP's findings and recommendations in light of how different forms of terrorism manifest themselves online, affect domestic politics, and shape public and private policymaking and lawmaking processes. Even so, confronting white nationalism's exploitation of the internet will prove more contentious than anything experienced in counterterrorism policy's targeting of Islamic extremism's online endeavors. Such a confrontation will not be able to avoid how political leaders in a number of countries, including the United States, have stoked racial and xenophobic fear and resentment in order to gain influence and exercise power.