Thailand's Elections: A Turning Point for the Region
Thailand's upcoming election may see an opposition victory, but the military and monarchy are unlikely to respect the result.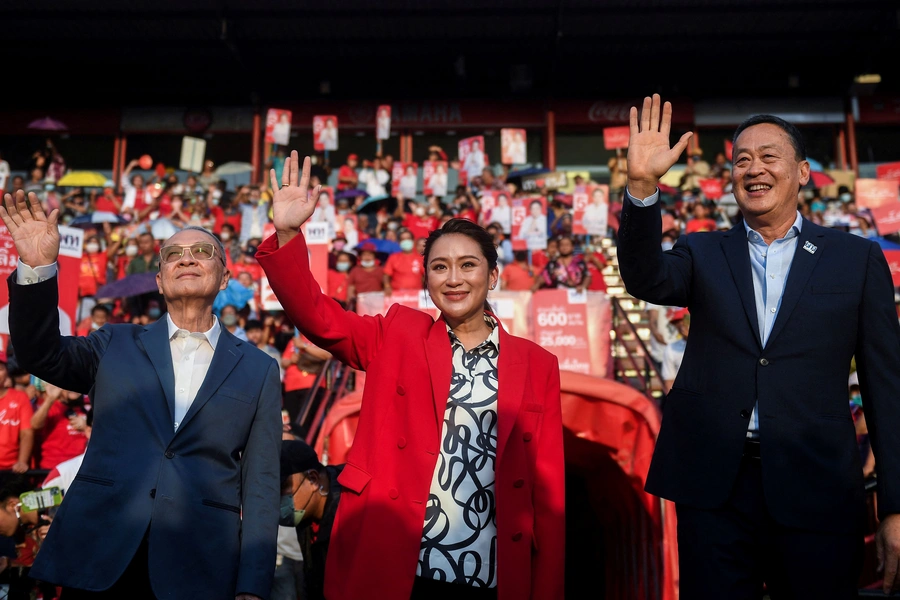 On May 14, Thailand's first national elections since 2019 could see an overwhelming opposition victory, but the military and the increasingly assertive king will likely try to manipulate results. That would be a disastrous setback.
The government of Prime Minister Prayuth Chan-ocha, who also led a 2014 coup, is unpopular. It badly mismanaged responses to COVID-19 as well as the economy, and Prayuth has developed a harsh reputation.  A truly free election that led to a democratic government could halt Thailand's long slide into autocracy, and even potentially open the door for real discussion and reform of the monarchy; King Vajiralongkorn has gained far too much power over public finances, politics, and strategic affairs.
Conversely, if the military and/or king thwart the popular will—via courts, other measures, or an outright coup—it would be a disaster. It would further the region's political regression, including in Myanmar, and, if past is prologue, likely spark violence in Bangkok. It would alienate young Thais, possibly causing many to emigrate. What's more, a coup would be a severe blow to the U.S.-Thailand relationship, at a time of great regional instability, and likely push Bangkok even closer to Beijing, which is what happened after the 2014 coup.  For more on Thailand's critical election, see my new CFR In Brief.