Thailand's Junta Faces Mounting Pressure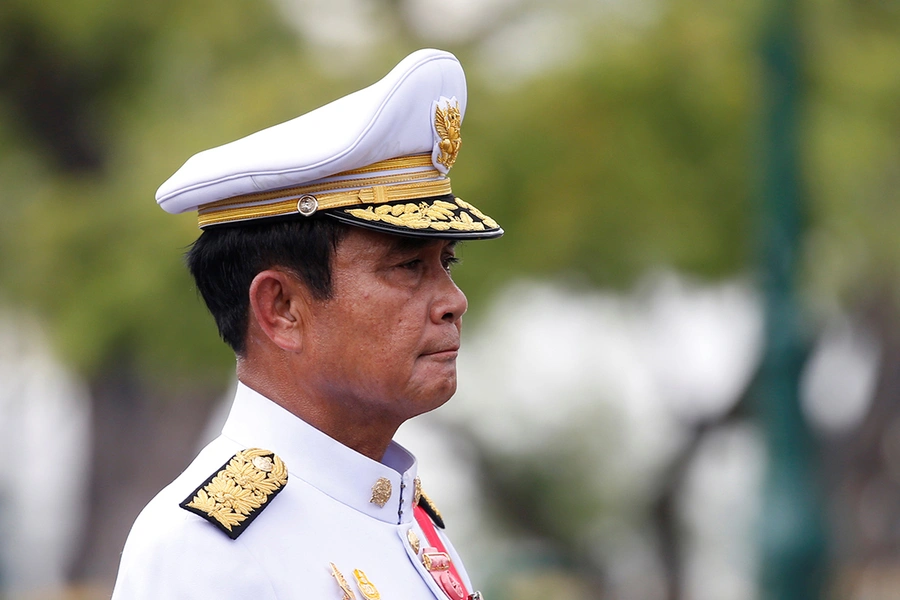 The ruling junta in Thailand, which seized power in May 2014, has repeatedly delayed holding elections. Most recently, after promising to hold an election in November of this year, junta leaders now have pushed back the election date to early 2019, after the military-installed interim parliamentary body extended the time of enforcement of an election bill. This change was supposedly intended to give political parties, who have been harshly repressed since May 2014, time to re-emerge and prepare for national elections. Still, with the junta having delayed elections multiple times before, this delay only further raises questions of whether the military might try to push off a vote later into 2019, or even further down the road.

These delays not only give the army more time to rule directly, but potentially provide military leaders time to organize their own pro-military party, or coalition of parties, one of which may allow junta leader Prayuth Chan-ocha, who now calls himself a politician, to run in civilian politics. The delay also could allow the junta to create new ways to suppress Puea Thai, the dominant political party before the coup. (Prayuth recently told the U.S. Chairman of the Joint Chiefs of Staff that the election will be held in a "Thailand First" style.) Prayuth has even dangled the idea that the junta will simply remain in charge well into 2019 or beyond.

Even as the Thai military delays elections, pressure is mounting on the junta in a variety of ways. Of course, since the May 2014 coup, the military has drastically altered the contours of Thai politics, in order to ensure that it remains extremely powerful even if an election is held and its favored party or coalition loses. It has increased the power of unelected and bureaucratic institutions, and created a long-term strategic plan for Thailand that will allow the military to influence politics for decades.

But after several years of relative calm, due in large part to the fact that this is the most repressive junta in Thailand in decades, the military now faces a range of opposition movements that are speaking out more openly. Prominent civil society leaders and journalists have stepped up calls for General Prawit Wongsuwan, the number two in the junta, to step down from his position as deputy prime minister, after he was spotted in public wearing fancy wristwatches allegedly worth more than $1 million—assets he had never declared. Thai media outlets, like ThaiPBS, which have largely been deferential to the junta, have run polls publicly asking whether Thais think Prawit should resign—and getting a massive response indicating that he should.

Meanwhile, other anti-government activists, and even some centrist politicians, have become bolder in recent months, perhaps showing the growing frustration with military rule. Leaders of the Democrat Party, the other major political party besides Puea Thai, have expressed growing frustration with the slow pace of movement toward an election. Prominent activists have launched a cross-country march to highlight public dislike of the government's handling of many social issues, although the government has suppressed marchers and arrested some march leaders. Yet other activists have held small rallies in Bangkok and other cities to protest the junta and its election delays, despite the possibility that these rally leaders would all be arrested as well. Last weekend, several hundred protestors gathered in Bangkok to demand that the armed forces not delay the election.

This opposition comes in the run-up to the (eventual) election, but it also comes in an environment in which the junta has, largely, not made good on its claims that, after seizing power, it would clean up politics. The Prawit watch saga, as well as multiple other stories about alleged graft by junta associates, has tarnished whatever plans the army had for combating graft. The junta's anti-corruption campaign has, by and large, been limited to arrests and prosecutions of former members of Puea Thai, and their associates, on corruption charges. Meanwhile, Thailand's economy is performing relatively strongly at the moment, but the junta's policies have done little to expand growth prospects beyond Bangkok and the eastern corridor, where the military plans a massive investment program. The lack of stronger growth in the north and northeast could help Puea Thai at election time, a point Puea Thai leaders are apparently counting on, although the junta seems to recognize that it must spread growth more widely, and plans to raise the minimum wage and fund new anti-poverty programs. Still, if an election ever happens, the junta's favored parties may be in a weaker position than the military expected only last year.