Timor-Leste's Tenth Anniversary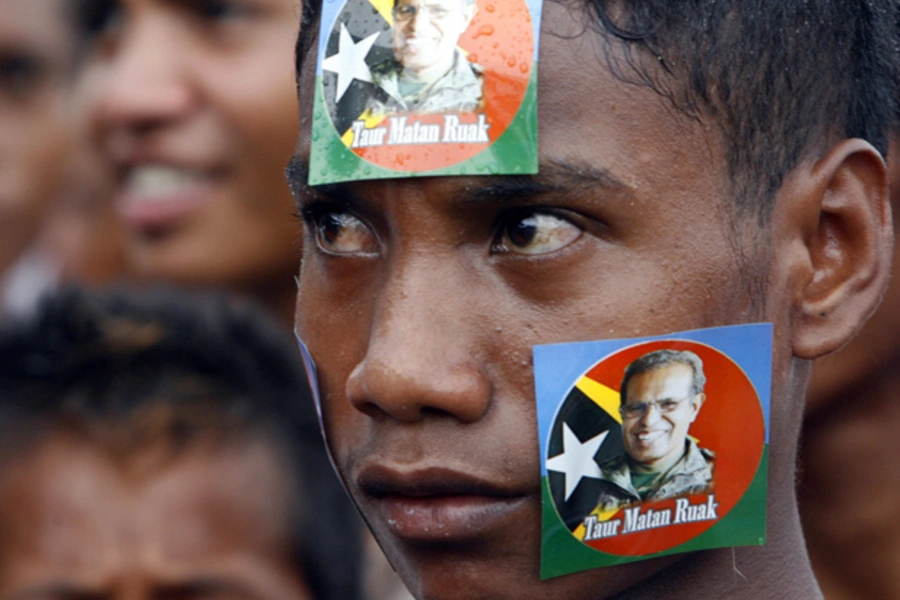 A fine overview in The Economist this week outlines the challenges facing Timor-Leste this month, on the tenth anniversary of it becoming an independent state. On the surface, Dili and other parts of Timor seem to have made solid, hopeful progress; they are relatively quiet, and commerce is flourishing again. This looks like positive change compared to even five years ago, when on a visit I found much of Dili still deserted, the streets totally unsafe at night, and the ruins of not only the 1999 fighting but also battles between different militia groups contesting Dili. Many people I met in Timor then feared that the country, so small, and with so few capable administrators and other educated people, would not even survive, and would remain a ward of the international community indefinitely.The fear that Timor is not viable looks overblown now, although Timor is still a fair ways from being able to join the Association of Southeast Asian Nations (ASEAN) — I think Singaporean officials' point that Timor is not yet equipped to send enough capable staff to all the ASAEAN meetings, and to participate in ASEAN's economic integration, is valid. But Timor has managed its new oil wealth relatively capably, setting up a fund designed to ensure that the money goes toward social welfare uses, or is saved for the future, and it would be a welcome advocate for democracy in ASEAN. By the standards of previous oil gushers, like Nigeria, Timor is not blowing its resources money. The Economist also notes that the UN and Australian forces still keeping peace in Timor are hoping to soon go home and be replaced by local security forces. "The country is markedly more peaceful than when general elections were last conducted in 2007," notes the International Crisis Group.
Still, though Timor may not remain a ward of the international community, different fears have arisen. Back in 1999, there was so much unity in the Timorese desire for independence from Indonesia, and so much respect and love for former guerilla leader Xanana Gusmao, that discussion of possible splits within Timor after independence were papered over. But though the development from oil, and the fear of civil strife, has generally kept Timor's leaders from attacking each other in recent years, the threat of militia violence, and politics disintegrating into warring factions, remains very high. And in such a small country only one or two attacks —like those that previously occurred against Jose Ramos Horta— can destabilize the entire place, which is not very resilient. Though The Economist notes that so far campaign season for the presidential election has been quiet, the deep cleavages between politicians, developed in exile and in the guerilla movement, have not been healed, which bodes poorly for the future.