TWE Remembers: Memorial Day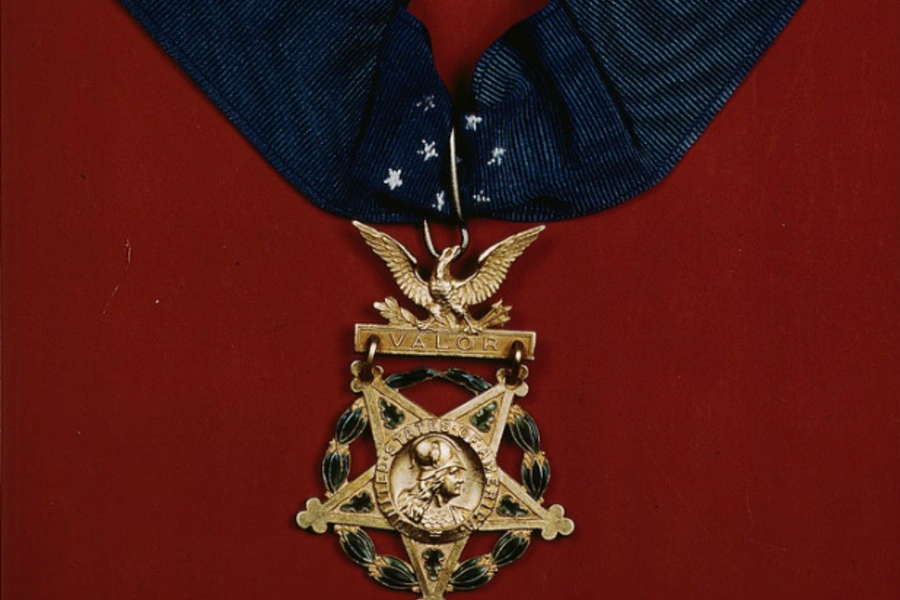 The United States has fought twelve major wars and a countless number of smaller skirmishes. Memorial Day is our way of honoring the soldiers, sailors, airmen, airwomen, and marines who did not return home. The holiday dates back to the months immediately following the Civil War when a few towns and cities began honoring their dead. In 1868, General John A. Logan designated May 30 as "Decoration Day," the purpose of which would be "strewing with flowers or otherwise decorating the graves of comrades who died in defense of their country during the late rebellion." The holiday was renamed Memorial Day after World War I, and its purpose became to honor all Americans who have died fighting the nation's wars.
More than 600,000 Americans have died in those conflicts. Here are the stories of four of them:
Albert E. Baesel was on a battlefield near Ivoiry, France on September 27, 1918, far from his hometown of Berea, Ohio. He watched his squad leader attempt to take a German machine gun nest, only to be hit by gunfire and stranded two hundred yards in front of the American line. Baesel asked for permission three times to go to the wounded man's aid.  Permission was finally "reluctantly given." Along with another volunteer, he worked his way under withering fire and a "heavy deluge of gas" to his squad leader's side. He had just hoisted the wounded man across his shoulders when he was killed by enemy fire.
Private First Class Sadao Munemori volunteered for Army service a month before Pearl Harbor. During the war he addressed his letters to the Manzanar relocation camp, where his family was interned along with thousands of other Japanese Americans during the war. In fighting outside Seravezza, Italy in April 1945 he took command of his squad after its leader was wounded. Munemori initiated a one-man frontal assault on two enemy machine guns. He took out both with grenades and then raced back to a shell crater where two U.S. soldiers had taken shelter. Just as he reached his comrades, an enemy grenade ricocheted off his helmet and fell to the ground. He dove on the grenade, saving the lives of the other two men but forfeiting his own.
The North Vietnamese attack on the Cam Lo District Headquarters on February 2, 1968 quickly destroyed nearly half of the base's defensive perimeter.  As enemy troops prepared to pour through the breach, Marine Corporal Larry Maxam dashed to an abandoned machine gun position. Despite being severely wounded by shrapnel from a rocket-propelled grenade, he steadily fired on advancing North Vietnamese troops. When his bleeding left him too weak to reload the machine gun, he fired his rifle.  He continued to be hit by grenade fragments and small arms fire.  After fighting off the enemy for nearly two hours, Corporal Maxam bled to death. He was one month past his twentieth birthday.
The firefight with fifteen to twenty insurgents in Kunar province, Afghanistan had seemingly ended. U.S. Army Staff Sergeant Robert J. Miller was tasked with leading the battle damage assessment.  As his small team moved forward, a "large, well-coordinated insurgent force initiated a near ambush." Miller, who was acting as point man, was stranded and cut off from his men. He nonetheless ordered them to withdraw as he offered covering fire. He moved from position to position, suffering multiple gunshots before finally being mortally wounded. He saved the lives of seven U.S. Army and fifteen Afghanistan National Army soldiers.
Arthur E. Baesel, Sadao Munemori, Larry Maxam, and Robert J. Miller were all posthumously awarded the Medal of Honor. On Memorial Day—indeed, every day—it is worth remembering the supreme sacrifice that they, and more than 600,000 other Americans made. In the words of the inscription on the Peace Monument that sits on the grounds of the U.S. Capitol, "They died that their country might live."