TWE Remembers: World War I on the World Wide Web
A collection of useful English-language websites to learn more about the war that changed the course of history.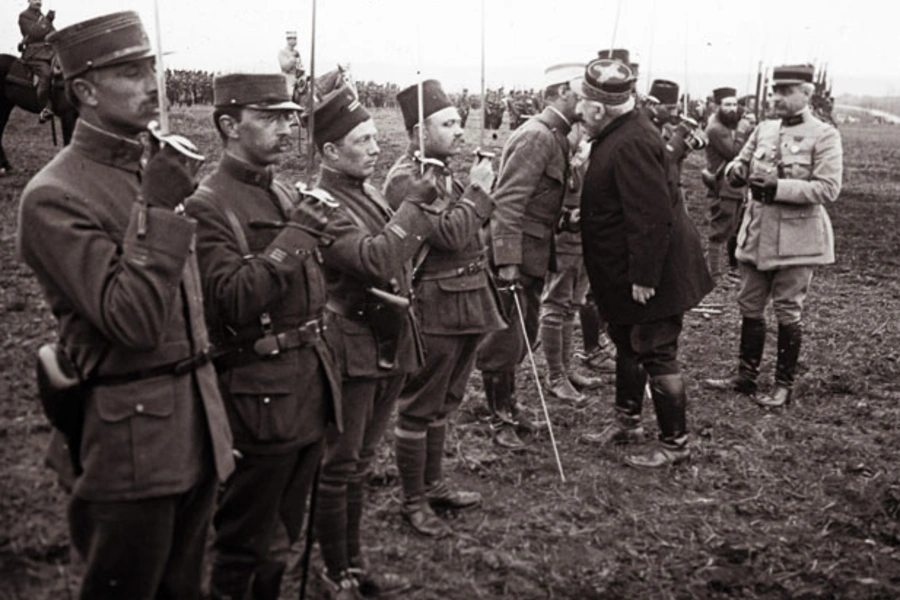 On July 28, 1914, Austria declared war on Serbia, triggering what became World War I. Known at the time as the Great War, it was a defining event of the twentieth century. Directly and indirectly it led to the deaths of more than 15 million people, cast four empires on the ash heap of history, and set Europe on the path to World War II. The Internet is full of information on the World War I. Like all things online, however, some resources are better than others. Here are some useful English-language websites to learn more about the war that changed the course of history.
If you're new to the subject, PBS offers a terrific set of timelines, maps, and analyses that provide an excellent overview of the war.
If you love maps, Vox explains World War I in forty maps. If you're looking for a play-by-play of armies moving across Europe, be sure to check out the maps in West Point's Campaign Atlas to the Great War.
For Anglophiles, the BBC commemorates the war with especially interesting looks into Britain's war experience. For personal stories, Britain's Imperial War Museum has started a crowdsourcing project to create a digital archive that memorializes every British and Commonwealth citizen who served in the war. It's still a work in progress.
For those of you who aren't sure history is your thing, check out the Wall Street Journal's one hundred legacies from World War I. You'll be surprised how many wartime developments still affect the world today. The Great War led to wristwatches, canned food, daylight-saving time, and more.
If you're looking for primary sources or doing archival research, try these sites:
If you're looking for a video crash course on World War I, try these YouTube videos:
If you're looking to curl up on the couch and watch something a little more extensive, the twenty-six part BBC documentary The Great War (1964) is available in its entirety on YouTube.
Meanwhile, if audio is your preferred medium, Margaret MacMillan is doing a 1914: Day by Day series for BBC Radio 4 that provides a play-by-play of events leading up to the war.
There are even a few World War I Twitter accounts:
For more of World War I online, check out the U.S. National Archives' list of World War I online resources.
I know there are plenty of other websites I've missed. What World War I websites, whether in English or another language, would you recommend?
For more suggested resources on World War I, check out the other posts in this series: