United States Support for African Peacekeeping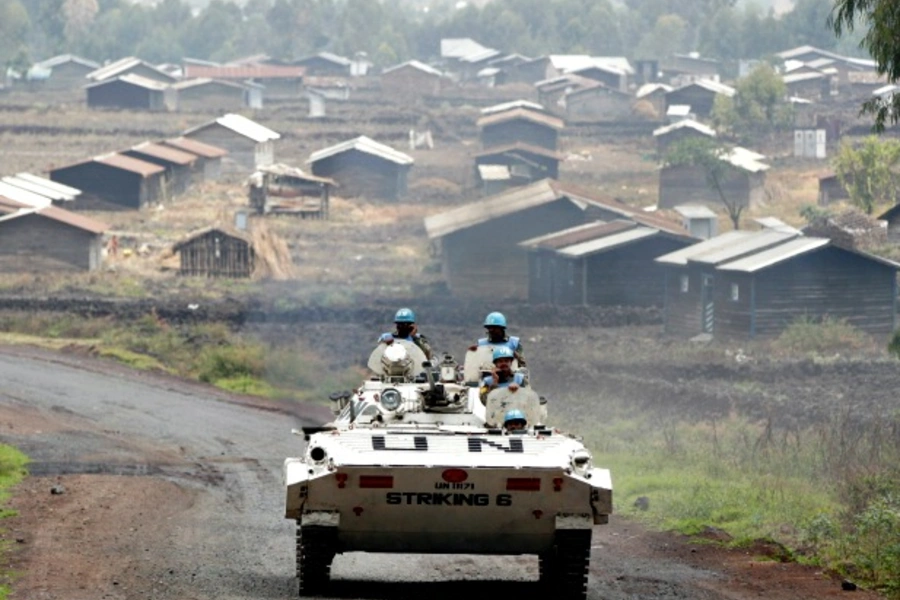 Multilateral peacekeeping operations have long been a feature of the international community's response to African conflicts (most of which are domestic though often with outside meddling). For those concerned about African peacekeeping operations, the Council on Foreign Relations' Center for Preventive Action has just published an important new special report by Paul D. Williams titled Enhancing U.S. Support for Peace Operations in Africa. It is a must-read for those involved in African security issues.
Williams, a faculty member at George Washington University and a member of the Council on Foreign Relations, has published widely on peacekeeping operations. His new report indicates that successive U.S. administrations have pursued peacekeeping policies in Africa that lack coherence. As a case in point, Washington is the largest financial supporter of UN and African Union operations on the continent and the United States has trained more than 250,000 African peacekeepers, but, it has only fifty-seven uniformed U.S. personnel in UN peacekeeping missions in Africa. In comparison, roughly 300 U.S. personnel were deployed in a mission against the Lord's Resistance Army.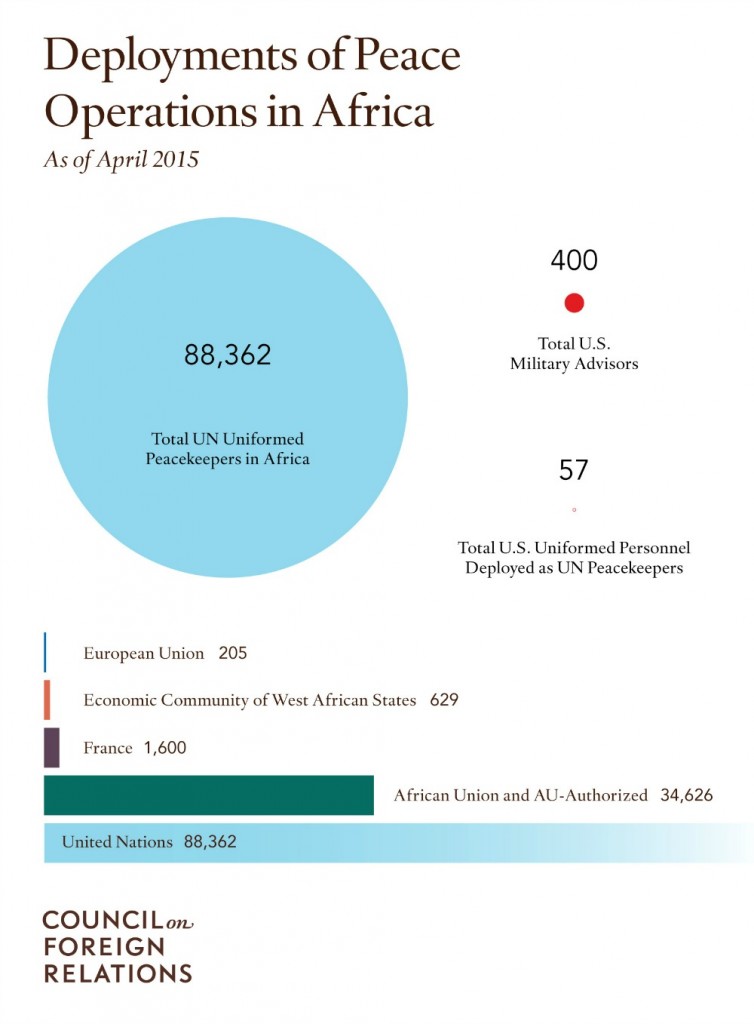 While it looks like the primary American response to African peacekeeping needs has been to write a check, Williams offers several alternative recommendations. He groups these recommendations under personnel, financial, assistance, and policy.
One short term personnel recommendation is to actively deploy U.S. military specialists such as medics and engineers as contingents to ongoing peacekeeping operations. He argues that this would not only "demonstrate Washington's commitment to the idea that UN peacekeeping is a global responsibility," but also provide American soldiers "firsthand knowledge of operational realities in African crisis zones."
Regarding the form of U.S. assistance, Williams argues that the U.S. should switch its focus from training and equipping peacekeepers to building sustainable national peacekeeping institutions. In doing this, he contends that African contributor countries can become "self-sufficient." He also argues that the president should adopt a new directive that outlines the administration's strategic approach to peacekeeping operations (the current directive is over twenty years old).
Williams' recommendations are thoughtful and should be seriously considered. Particularly striking is that they can be implemented quickly.
Full disclosure: I served on the Council on Foreign Relations' advisory committee for the work.