Uproar Over Parliamentary Salaries in Nigeria, Again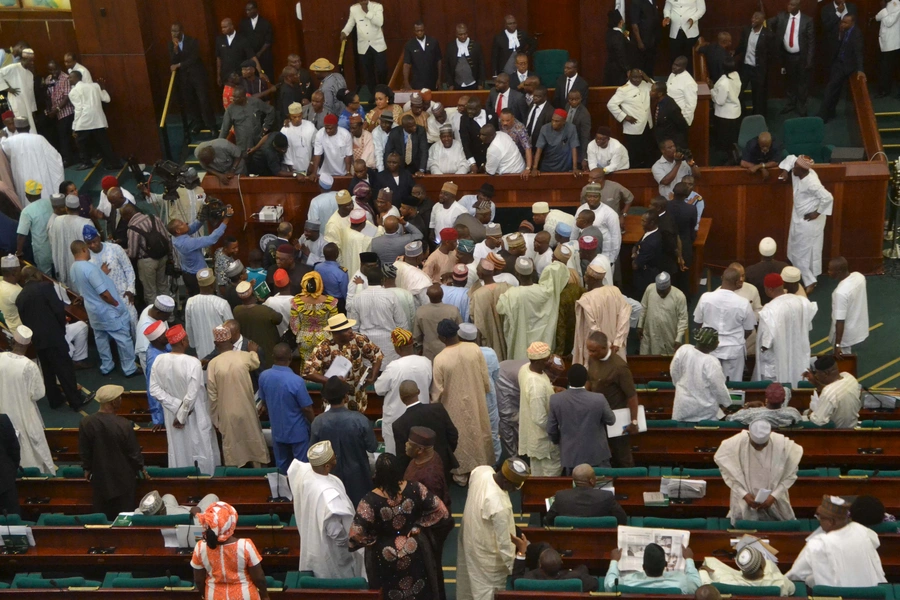 In the run up to national elections (scheduled for 2019), there is once again uproar over the size of the compensation paid to Nigerian parliamentarians. This time, it was Senator Shehu Sani, from Kaduna and a member of President Buhari's All Progressives Congress, who blew the whistle. Shehu Sani said that the salary of Senators is 750,000 naira per month plus allowances of 13.5 million naira per month, for a total package of 14.25 million naira per month. At the current black market rate of 360 naira to the U.S. dollar, that total is slightly less than $40,000 per month, and slightly less than $480,000 per year. (Estimates are that the majority of Nigeria's population lives on less than $2.00 per day.)
The Nigerian media has long reported that Nigerian parliamentarians are the most highly paid in the world. Comparison with compensation paid to U.S. senators and representatives might be instructive. U.S. senators or representatives earns a salary of $174,000 per year. They also receive health insurance, life insurance, and are enrolled in social security. For these senators must pay premiums out of their salary.
U.S. senators and representatives, like their Nigerian counterparts, also receive official allowances. This amount varies according to particular circumstances, such as committee chairmanships, and senators receive more than representatives. In 2010, one estimate was that an average senator received $3.3 million in allowances to cover staff salaries, office space, postage, and myriad other expenses. Notably, no lodging per diem is paid.
Hence, a member of the U.S. Senate or House of Representatives receives far more in salary and expenses than a member of the Nigerian National Assembly. Furthermore, a Nigerian politician lacks the resources available to a U.S. member of Congress, such as the fully-developed Congressional Research Service or the Library of Congress. That being said, the resources at the disposal of a U.S. member of Congress are closely governed by law and regulation. By contrast, a member of the National Assembly in Nigeria, one of the poorest countries in the world, can largely spend his allowances anyway he sees fit. Not only is parliamentary compensation in Nigeria massive compared to the overall wealth of the country, but it is largely unregulated and subject to abuse. 
Levels of parliamentary compensation in Nigeria are so high that there is an understanding that service in the National Assembly is an aspect of patronage/clientage relationships and should be rotated between ethnic group, local region, and religion. This is one reason why, following each national election, more than sixty percent of parliamentarians are new.