This Week in Markets and Democracy: Nike's Bribes in Kenya, Elections in Benin and Niger, and Women's Anticorruption Role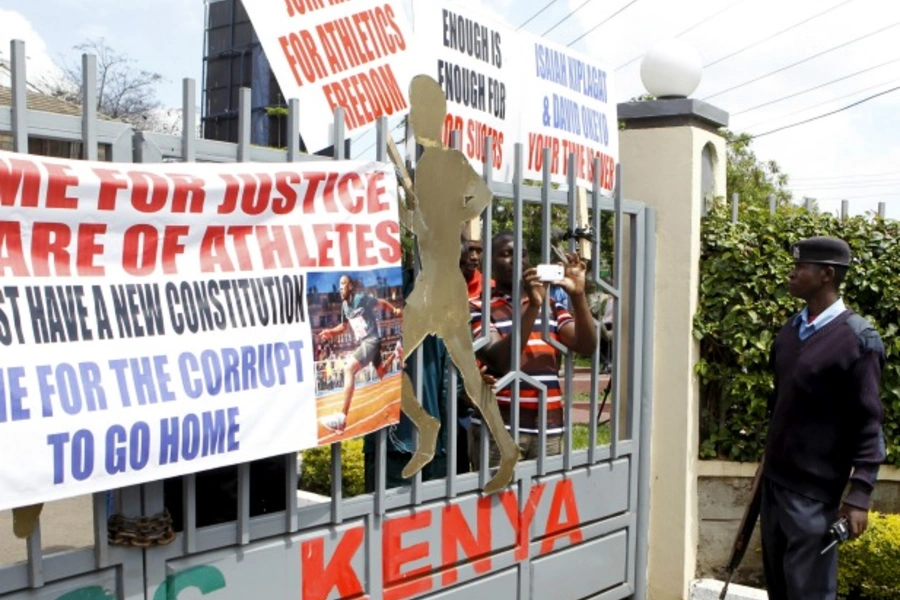 Nike Bribes, Will the United States Prosecute?
Bank records and emails show Nike paid a $500,000 "commitment bonus" to Kenya's athletics federation, and hundreds of thousands more in "honoraria." Though allegedly to support poor runners, Kenyan prosecutors say athletics officials quickly transferred the money to their personal bank accounts. Yet the United States cannot use the Foreign Corrupt Practices Act (FCPA) against the mega brand. The law only covers U.S. companies that bribe "foreign officials" and "public international organizations." Sports associations are private, so outside the FCPA's jurisdiction. In taking on FIFA, the U.S. Department of Justice (DOJ) worked around the FCPA, indicting foreign and U.S. officials for laundering money through U.S. banks, not bribery. The United States may need to do the same in the Nike case if it wants to follow up on President Obama's pointed criticisms of Kenyan corruption with legal actions.
Benin's and Niger's Democratic Paths Diverge
Presidential elections highlight diverging political paths between the neighboring West African nations. After a free and fair first-round vote, Benin heads into a runoff between Prime Minister Lionel Zinsou and prominent businessman Patrice Talon. Abiding by his two-term limit, President Thomas Boni Yayi's administration looks to make the fourth peaceful handover in twenty-five years after Sunday's contest. In contrast, Niger's presidential campaign saw opposition supporters detained, the leading opposition candidate jailed, and even a coup attempted. With the opposition now boycotting the March 20 runoff over alleged fraud, President Mahamadou Issoufou will likely get a second term. These elections reflect broader political trends. Benin is one of only six sub-Saharan African countries that Freedom House ranks as "free," with high scores for political pluralism, freedom of expression, and civil society rights. Niger ranks just "partly free"—alongside Nigeria, Mali, and Burkina Faso—with the government banning public demonstrations and having yet to peacefully hand over power. The recent electoral results widen the divide, with Benin solidifying its status as one of West Africa's most stable democracies while Niger risks backsliding.
Women's Role in Anticorruption Efforts
In honor of International Women's Day, these reads investigate how gender plays into anticorruption efforts globally: