This Week in Markets and Democracy: Rana Plaza Anniversary, Press Freedom Declines, Haiti Election Troubles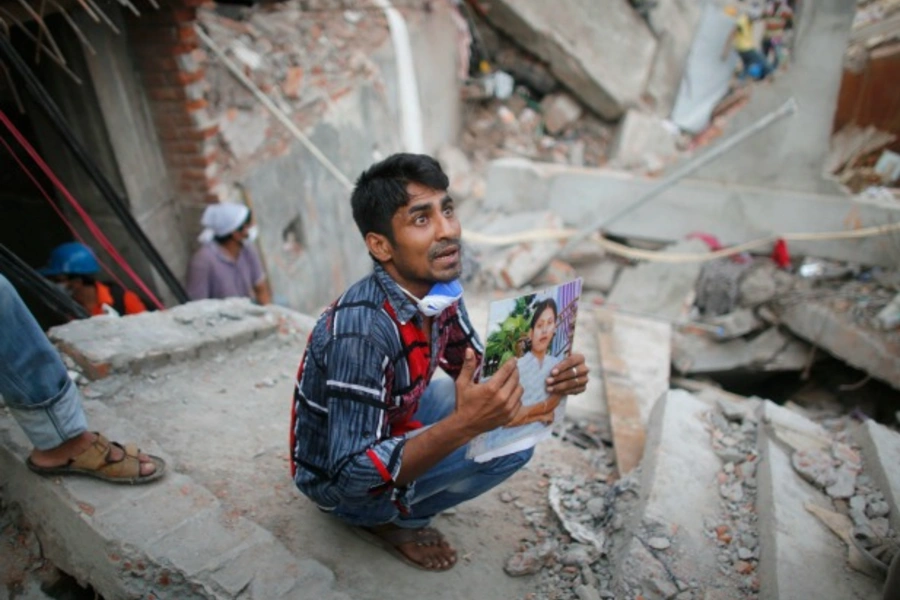 Labor Standards Three Years After Rana Plaza
Three years after Bangladesh's Rana Plaza garment factory collapse killed or injured over 3,000 people, labor rights remain tenuous. In the wake of the disaster apparel brands, suppliers, and the Bangladeshi government created the Alliance for Bangladesh Worker Safety, a partnership to improve conditions by setting standards and increasing inspections. The Alliance has worked with factories to build emergency exits, install fire hydrants, and rewire electrical systems. It has also blacklisted the worst offenders. Yet it only encompasses those operating under formal contracts. Over half of the nation's 7,000 factories work in the informal economy. Here, the Bangladeshi government doesn't enforce Alliance standards, leaving these workers vulnerable.
Attacks on the Press Undercut Democracy
The world became more difficult and dangerous for journalists in 2015. In Turkey, President Recep Tayyip Erdoğan seized several newspapers and jailed journalists. In Egypt, the government criminalized reporting that contradicts its own information. In Mexico, dozens of cases of murdered reporters remained unsolved. Even in established democracies the press came under attack. In France the government gained new internet and phone surveillance powers, and in Poland the government expanded control over state-owned media. A new Freedom House report finds that only thirteen percent of the world's population lives in nations with a "free press"—where journalists can report political news without violence, intimidation, or state meddling. This undermining of the fourth estate mirrors that of democracy more generally, which has declined for the tenth consecutive year according to Freedom House.
Haiti's Election Troubles Continue
Haiti missed an April 24 deadline to hold its long-delayed presidential runoff election and current political infighting could push a vote off until October. The country's newly-appointed Provisional Electoral Council (CEP) says it needs more time to verify last year's first round vote. The United States and others in the international community strongly oppose the delays, citing no evidence of alleged fraud. Haiti's electoral chaos leaves an interim government in charge as the country faces an El Niño-induced drought and food crisis—its worst in over a decade—affecting over one million Haitian citizens.