What's Worth Reading This Summer?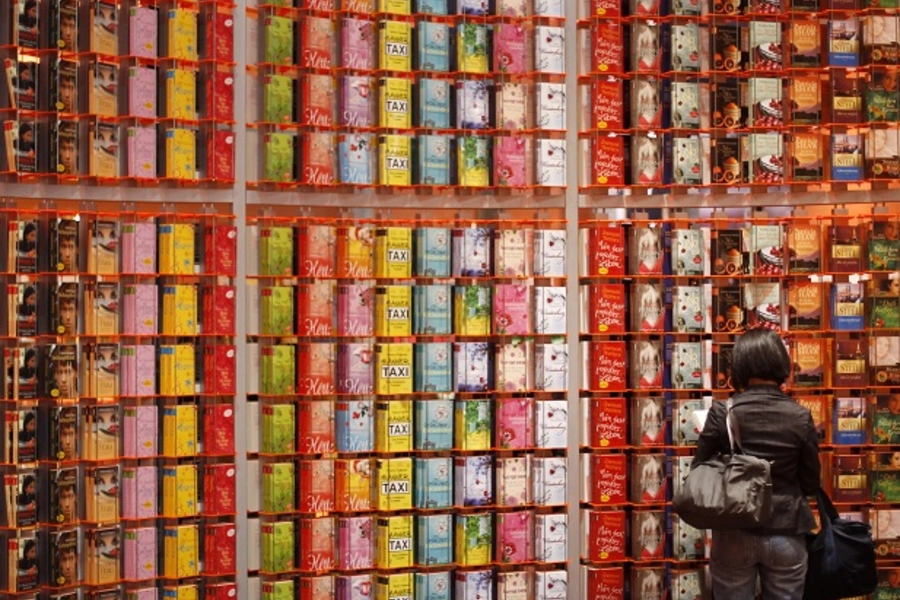 CFR.org editor Bob McMahon and I recorded our annual summer reading episode of CFR's  "The World Next Week" podcast. Elizabeth Saunders, who is a Stanton nuclear security fellow this year at CFR and also an assistant (soon-to-be-associate) professor of political science at George Washington University here in Washington, DC, joined us for the conversation. As you would expect in a summer reading podcast, we discussed books: ones we have read, ones we plan to read, and ones we will read at the beach.
Elizabeth's picks were:
What She Has Read. Anxious Politics: Democratic Citizenship in a Threatening World, by Bethany Albertson and Shana Kushner Gadarian. Political Scientists Albertson and Gadarian examine how anxiety shapes American politics. It turns out that while anxiety sometimes damages democratic governance, it can also strengthen it. Elizabeth said Anxious Politics reduced her anxiety about Campaign 2016.
What She Plans to Read. Rise of the Rocket Girls: The Women Who Propelled Us, from Missiles to the Moon to Mars, by Nathalia Holt; and Hidden Figures: The American Dream and the Untold Story of the Black Women Mathematicians Who Helped Win the Space Race, by Margot Lee Shetterly. Sally Ride became a household name as the first American woman in space. Less well known are the female mathematicians and engineers who helped get her–and the U.S. space program–there. (I have read Holt's book. It's terrific. You don't even need to be a fan of math or rockets to enjoy it.)
What She Will Take to the Beach to Read. Finale: A Novel of the Reagan Years, by Thomas Mallon. A skilled writer of historical fiction, Mallon takes a fictionalized look at the 1980s. Ronald Reagan, Richard Nixon, Mikhail Gorbachev, and Margaret Thatcher all make appearances, as do Merv Griffin and Eva Gabor. If these names don't ring a bell with you, then all the more reason to read Finale.
Bob's three picks were:
What He Has Read. Pumpkin Flowers: A Soldier's Story, by Matti Friedman. Friedman recounts his experience in the 1990s as a member of the Israeli Defense Force assigned to an outpost in southern Lebanon known as "the Pumpkin." "Flowers" is the Israeli army's code word for casualties. Bob agrees with reviewers who used adjectives like "superb," "phenomenal," "gut-wrenching," and "powerful" to describe Friedman's memoir.
What He Plans to Read. One Child: The Story of China's Most Radical Experiment, by Mei Fong. China ended its one-child policy last year, thirty-five years after it was first implemented. Fong examines the cost of one of the world's most famous social engineering policies.
What He Will Take to the Beach to Read. Rome 1960: The Olympics that Changed the World, by David Maraniss. A Pulitzer Prize–winning author, Marannis tells the story of the Olympics that introduced Cassius Clay, Wilma Rudolph, Rafer Johnson, and Abebe Bikila to the world. It was also the first Olympics at which the Soviet Union topped the United States in the medal count.
My three picks were:
What I Have Read. Embers of War: The Fall of an Empire and the Making of America's Vietnam, by Frederik Logevall. Logevall won the 2013 Pulitzer Prize for History with his study of the French war in Vietnam. It's easy to see why. Embers of War is a rich, nuanced assessment of Paris's tragic effort to preserve its rule over Vietnam. The irony is that the United States went from reluctantly supporting the French effort to insisting that South Vietnam's independence must be preserved.
What I Plan to Read. The Sympathizer, by Viet Thanh Nguyen. Nguyen won the 2016 Pulitzer Prize for Fiction with his debut novel. The Sympathizer is part spy thriller, part immigrant tale. Set initially in the final days of Saigon, its nameless narrator is a South Vietnamese Army captain who is also a communist agent. He eventually emigrates in the United States, but his mission is not over. Philip Caputo, who wrote a terrific memoir about his time as a Marine in Vietnam, called The Sympathizer "remarkable."
What I Will Take to the Pool to Read. Paula Hawkins, Girl on the Train; and Between You & Me: Confessions of a Comma Queen, by Mary Norris. I am indecisive, so I will be bringing two books to the beach with me this summer. Hawkins's best-selling thriller—and soon to be major motion picture—is my guilty pleasure. Her narrator, Rachel, becomes obsessed with a married couple, Jason and Jess. From that bad things happen. Norris was a copy-editor at the New Yorker for thirty years and, to judge by the reviews, she accumulated some hilarious stories along the way. So if all goes well, I will come away from her memoir with some grammar tips and a few laughs.
You can see our past summer book reading suggestions here, here, here, and here.
Enough about our recommendations. What books do you plan to read this summer?