Wildlife Conservation in Africa, Outrage in the West, and Cecil the Lion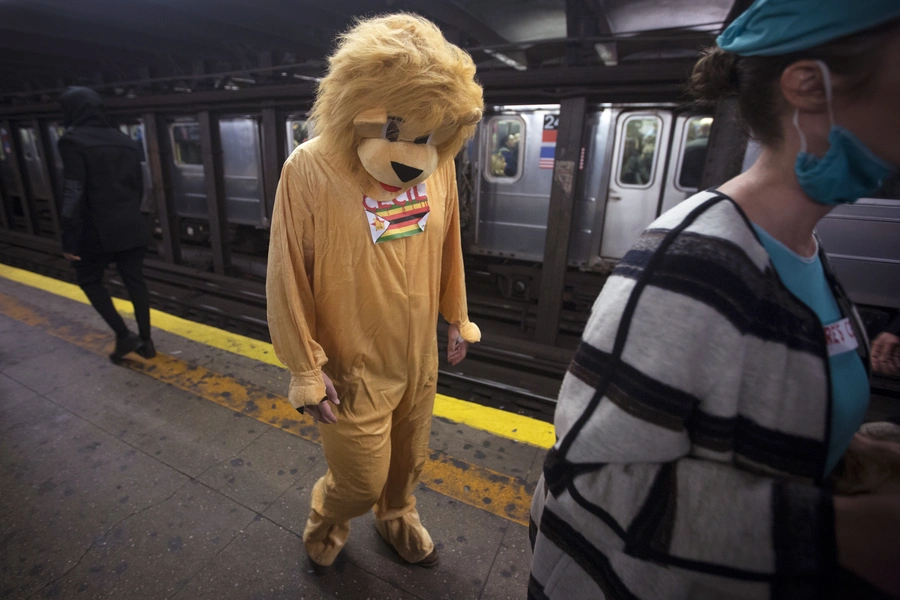 Four years ago, on July 2, 2015, a Minneapolis dentist killed a well-known Lion, Cecil, in a Zimbabwe trophy hunt with a bow and arrow. Cecil was something of a star in the developed world. He attracted tourists, in part because his black mane made him readily identifiable, in part because he allowed safari sight-seeing vehicles to come up close. He was also part of an Oxford University wildlife study, and wore a GPS tracking collar. Cecil's killing provoked outrage in Europe and the United States, and the resulting media storm made the dentist an international pariah, at least at the moment.
Nevertheless, following an investigation, the Zimbabwe authorities determined that the dentist had a permit and that the hunt was legal. Neither the dentist nor his hunting guide were ever successfully prosecuted in Zimbabwe or elsewhere. Zimbabwean authorities have said the dentist is free to return to Zimbabwe whenever he likes, though not as a big-game hunter
However, in the aftermath of the outcry over Cecil, American and British airlines banned the transport of hunting trophies, and the U.S. Fish and Wildlife Service added lions to its endangered species list, making it more difficult for Americans to hunt them under American law. 
In Zimbabwe the killing caused hardly a ripple. Cecil was hardly known, according to the media. Lions, especially those living in close proximity to farms, are often viewed by local people as a dangerous menace. Some Zimbabweans took the Western hype over Cecil as yet more evidence that Europeans and Americans put a higher value on wild animals than on black people. Some African conservation officials expressed concern that if trophy hunting—and the huge fees that they command—were banned, essential funding for conservation programs would dry up. 
Marking the fourth anniversary of Cecil's killing, the Financial Times (FT) ran a story indicating that there is more money from wild animal tourism than from trophy hunting. The dentist allegedly paid $59,000 to kill Cecil. Charity LionAid (an NGO) has calculated that a male lion in the Serengeti brings Tanzania $890,000 in tourism revenue over a five-year period. Using a different set of calculations, an FT columnist concluded that the tourism value of a lion is about $179,000—still multiple times higher than the return for trophy hunting a lion. 
Perhaps the bottom line of the Cecil episode is that it highlights the difficult trade-offs conservation, local opinion, tourism, and trophy hunting impose on African governments, many of which are poor and with limited bureaucratic and administrative capacity. They must balance local community concern about damage inflicted by wildlife on people and crops with often uncritical western support for "conservation"—protection of animals anywhere and all the time. They must also balance the revenue from trophy hunting—easy to determine and immediate—with income from tourism, perhaps harder to calculate and realized over a longer term. These dilemmas highlight the need for a little humility from Western critics from all perspectives.