Women Around the World: This Week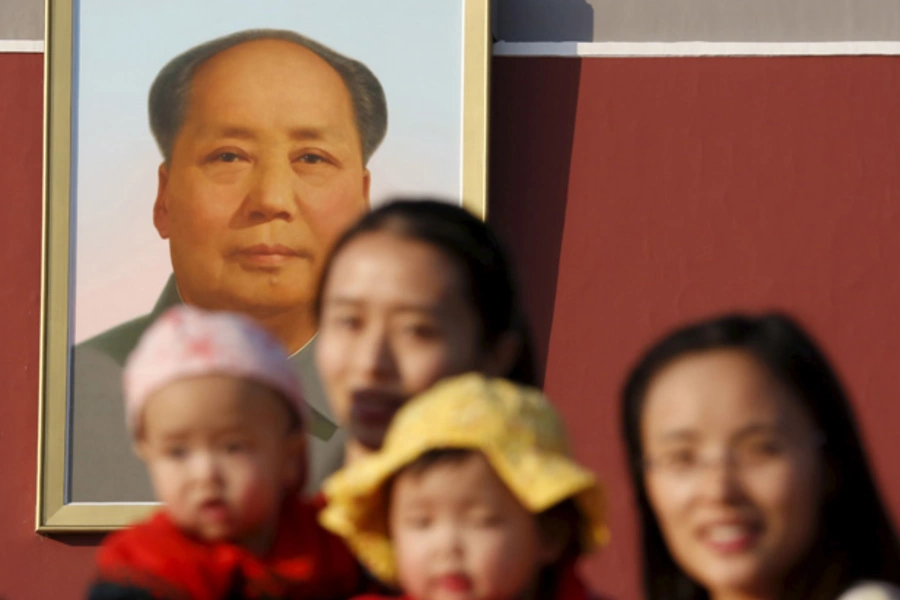 Welcome to "Women Around the World: This Week," a series that highlights noteworthy news related to women and U.S. foreign policy. This week's post,  from October 29 to November 5, was compiled by Valerie Wirtschafter, Dara Jackson-Garrett, and Ariella Rotenberg.
China reverses its one-child policy
Last week, the Chinese Communist Party announced the termination of its controversial one-child policy, replacing it with a new policy that will allow all couples to have two children. The one-child policy, which was introduced by the Chinese government in 1979, was designed to curb population growth, stabilize resources, and improve individual prosperity. However, the policy has long been criticized for its detrimental effect on human rights and has contributed to a dramatic imbalance in the sex ratio. Since the policy was enacted, the male population in China has grown to outnumber females by over 33 million. Many experts have suggested that this policy shift is unlikely to reverse the decline in the Chinese population or the sex ratio imbalance in the near term, given current economic conditions and the expense associated with raising children.
Saudi women will soon head to the polls
Next month, Saudi Arabian women will be able to vote and run as candidates in municipal elections for the first time. These elections represent a gradual expansion of women's rights in Saudi Arabia, which includes the recent vote by Saudi Arabia's Shoura Council to amend a civil law in order to allow women to have their own ID cards. Yet women still face a number of restrictions, including a recent decision by the election commission that bans women from appealing directly to male voters. According to this decision, women must appoint a male to represent them at events where men are present. Female candidates also are not allowed to attend campaign events where there are men or contact them on social media. Saudi Arabia's prohibition on driving also remains in effect, which limits women's ability to vote by preventing many of them from traveling to polling places. Recently, however, Uber and other app-based services have become a popular way for Saudi women to travel despite this ban.
Afghan woman stoned to death for alleged adultery
Gruesome video footage of death-by-stoning of a 19-year old woman in Afghanistan has spread across the Internet and shocked the world. The young woman, Rokhshana, was forced to marry an older man and then stoned to death for allegedly trying to elope with a man her age. A graphic, unverified, thirty second video shows a group of men hurling stones at what seems to be a woman reciting the Islamic creed of faith from a neck-deep pit. It is unclear if the perpetrators of the violent act are Taliban or local tribal leaders; however, the killing took place in a Taliban-controlled village in central Afghanistan just outside Firozkoh, the capital of central Ghor province. The man she was allegedly eloping with was let off with 100 lashes. On Wednesday, President Ashraf Ghani condemned the incident as "criminal and un-Islamic" and vowed to launch a thorough investigation.