Women Around the World: This Week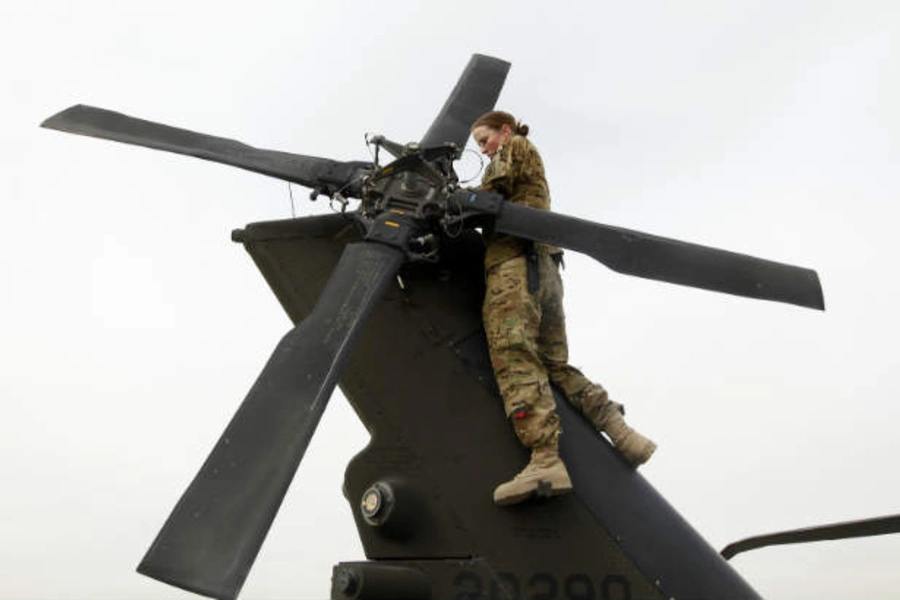 Welcome to "Women Around the World: This Week," a series that highlights noteworthy news related to women and U.S. foreign policy. This week's post, covering December 4 to December 11, was compiled by Anne Connell and Dara Jackson-Garrett.
Secretary of Defense lifts combat ban for women
Last week, Defense Secretary Ashton B. Carter announced that the U.S. military would lift its ban on women serving in combat roles. While women have been permitted to serve in nearly all aviation capacities since 1993, the full elimination of the ban opens up thousands of ground combat and frontline positions to women. The Marine Corps was the only branch request an exception to the new policy; Secretary Carter reviewed their plan earlier this fall, but noted in his December announcement that there would be no exceptions for any branch. Each service branch has until April 2016 to integrate women into all roles. Despite the official ban, scores of women have already served—or are currently serving—on the frontlines in the wars in Iraq and Afghanistan. Women have played roles in intelligence gathering, as combat pilots, field artillery officers, and even in the ultra-secretive Delta Force. Women have served as vital go-betweens with remote communities in cultural support roles for elite Army Ranger units. One hundred and sixty women have lost their lives in service to their country in Iraq and Afghanistan.
Women's access to the Yemen peace talks
The latest round of peace talks between the Yemeni government and Houthi rebels is slated to begin in Geneva next week. The two parties will negotiate a cease-fire agreement to end the recent nine-month conflict that has devastated the Gulf state—one of the world's most impoverished and worst scoring countries in terms of gender equality, even before the Houthi insurgency broke out last March. Each delegation will consist of 12 members. A week from the start of negotiations, however, delegations have yet to be finalized, in part because the UN has insisted that women be added to the presently all-male delegations. Houthi officials barred Dr. Shafiqa al-Wahsh, a prominent Yemeni women's rights leader, from traveling to preparatory meetings. Al-Wahsh is just one of many women's advocates trying to make inroads to the peace talks: in October, 45 women representing different political parties and ethno-religious factions met with the UN Special Envoy to Yemen for a workshop on the effect the war is having on women and to discuss avenues for women's participation in formal peacebuilding processes.
Understanding women terrorists
With new evidence from the FBI that last week's attack in San Bernardino, California was an act of terrorism, there is growing debate about the radicalization and motives of female terrorists like Tashfeen Malik, one of the two shooters. Notably, women have participated in terrorism carried out by radical groups throughout history—from the Baader-Meinhof Group in 1970s Germany, to the Liberation Tigers of Tamil Eelam in Sri Lanka in 1991, to al Qaeda affiliates in Iraq in the 2000s. This trend continues today: according to the Global Terrorism Index, Boko Haram has recently overtaken ISIS as the deadliest terrorist group, and, unlike ISIS, Boko Haram actively deploys women as suicide bombers. Just this week, three female suicide bombers killed over 27 people and injured nearly 100 at a market in Chad. There is vast diversity in the paths to radicalization and the motivations that draw women to terrorist groups, though more research and attention is needed to better understand the relationship between women and terrorism.