Women Around the World: This Week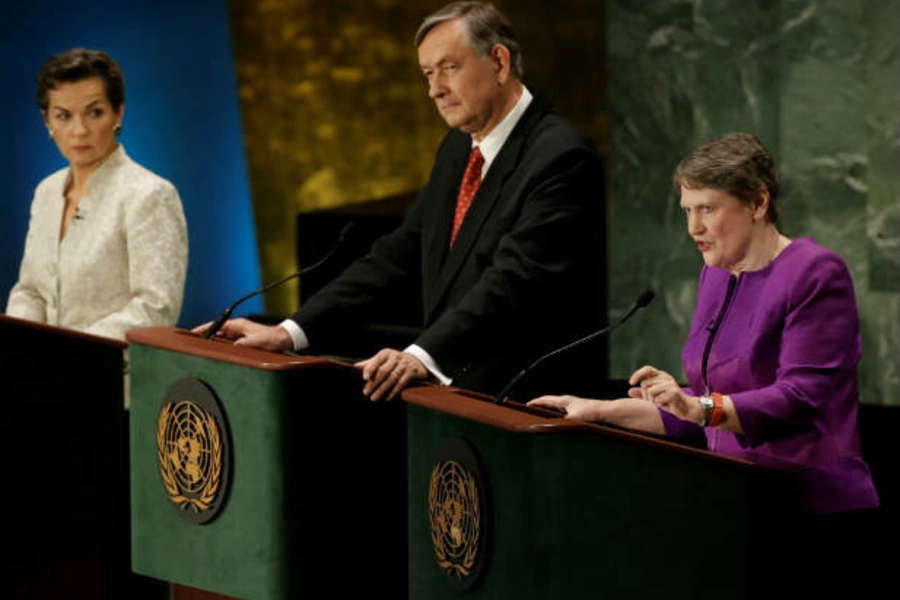 Welcome to "Women Around the World: This Week," a series that highlights noteworthy news related to women and U.S. foreign policy. This week's post, covering from August 6 to August 12, was compiled with support from Becky Allen, Anne Connell, and Lucy Leban.
Women's leadership at the United Nations                                              Two recent UN Security Council straw polls meant to winnow the field of twelve candidates for the position of UN Secretary General have raised questions about whether a woman will finally break the diplomatic glass ceiling in Turtle Bay. Earlier this year, a group of fifty-six nations and several civil society groups launched a public campaign in support of the election of the first-ever female UN chief. Despite this effort, in the first straw poll held July 21, male candidates fared far better than female: only one woman was represented in the top five, and four of the five bottom scorers were women. The fifteen members of the Security Council opted not to reveal the results of straw poll voting, though tallies quickly leaked. Vesna Pusić, Croatia's former minister of foreign affairs, dropped out of the race after receiving high numbers of "discourage" votes in the first poll. Irina Bokova, the only woman to break into the top five spots in the first poll, slipped down in rankings by the second, as Argentina's Foreign Minister Susana Malcorra jumped from eighth place—threatening her candidacy—to a more promising third. Helen Clark, considered by many to be an early favorite, is reportedly reconsidering her bid after obtaining a second poor poll result.
Saudi women compete in the Olympics                                                                                Saudi Arabia sent a record number of female athletes to the Rio Olympics, doubling the number competing in the last summer games to a total of four. The strictly gender-segregated Gulf kingdom first permitted female athletes to compete in the Olympics in 2012 after the International Olympic Committee threatened full exclusion from the games because of the Riyadh's refusal to allow women to attend or participate in international sporting events. Notwithstanding these changes, domestic bans continue to bar women from participating in state-organized sports or attending national games and tournaments as onlookers. And while physical education is integrated into curricula at boys' schools, it is absent from the vast majority of girls' schools. Some women's exercise clubs have appeared in large Saudi cities, but female-only facilities are reportedly often denied licenses or shut down, and high fees make them inaccessible to many women. These policies leave women and girls little access to the training necessary to become elite athletes: notably, all four of Saudi Arabia's female Olympians trained abroad. Researchers also suggest that limitations on women's athletics lead to public health problems, including higher rates of obesity and diabetes among Saudi women.
Child marriage in Afghanistan                                                                                               A six-year-old girl in a remote area of Afghanistan's Ghowr province was reportedly sold into marriage to a middle-aged Muslim cleric. Despite a 2009 Afghan presidential decree that requires girls to be sixteen to marry and institutes punishment for men who wed underage girls, an estimated 46 percent of Afghan girls are married by age eighteen, with 15 percent married before age fifteen. According to a 2010 report, 2,400 Afghan women die of self-immolation each year as a result of child marriage and abuse. Last week, in a rare instance of local enforcement of Afghanistan's child marriage ban, the perpetrator was arrested and jailed and the provincial police chief spoke out publicly against him. The arrest in Ghowr follows several widely publicized cases of violence against young brides, including the fatal burning of a pregnant fourteen-year-old by her husband's family and the brutal rape of a fifteen-year-old girl by an older man who claimed to be her husband. These reports suggest that women and girls face amplified threats as the influence of the Taliban rises in several districts.