Women Around the World: This Week
Welcome to "Women Around the World: This Week," a series that highlights noteworthy news related to women and U.S. foreign policy. This week's post, covering August 15 to August 25, was compiled with support from Becky Allen, Anne Connell, and Alyssa Dougherty.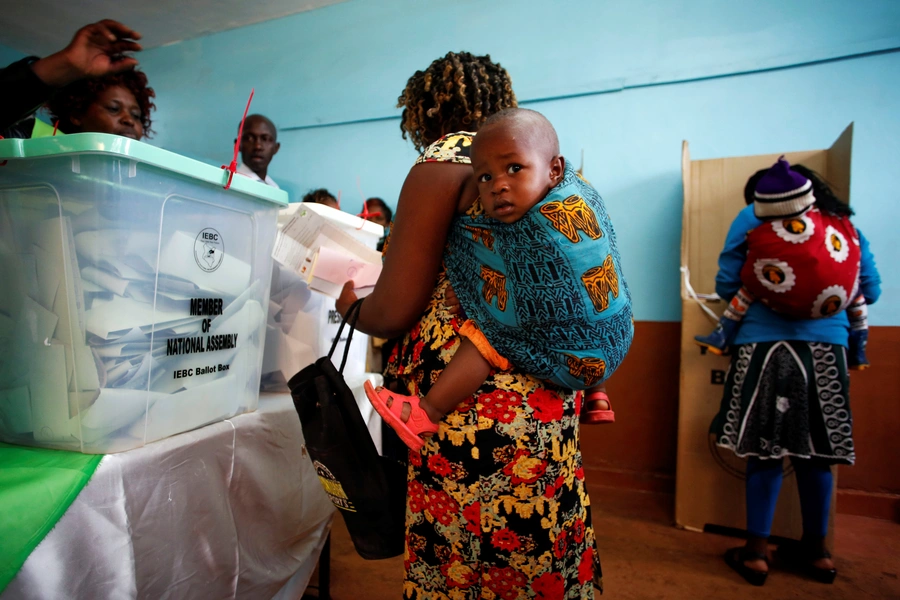 Central American countries outlaw child marriage 
El Salvador and Guatemala passed legislation last week to prohibit child marriage, closing previously existing loopholes for cases of parental consent or pregnancy. The two countries rank among those with the highest rates of child marriage in the region: According to UNICEF, one-quarter of all girls are married by age eighteen in El Salvador, largely a product of the country's family code, which previously permitted child marriage in cases of pregnancy. In Guatemala, nearly one in every three girls are married by age eighteen, with rates especially high among the country's indigenous Mayan communities. El Salvador and Guatemala now join a number of other nations—across all regions of the world—that have taken steps to prohibit child marriage in recent months. 
Women's political participation grows in Kenya 
This month's elections in Kenya resulted in a record number of women taking office: voters elected three female governors and twenty-three female parliamentarians, a 30 percent increase over the number of women chosen in the country's last election cycle in 2013. In addition, more women than men registered to vote in 21 of Kenya's 47 counties. And for the first time in history, a woman of ethnic Somali descent won office, which experts hail as a significant development in a government that has long been marked by politics of tribe and patronage. While Kenya's constitution requires that one-third of parliamentary seats are reserved for women, the government has been slow to implement this rule in years past, making the recent increase in women's political participation a watershed for the country.
UN launches compact to prevent sexual violence
United Nations Secretary-General António Guterres took a historically unprecedented step toward preventing sexual abuse by UN peacekeepers and personnel around the world, asking all governments to sign a compact pledging to end such violations. Reports of abuse of civilians—particularly women and girls—under the protection of UN missions have grown in recent years, with unpunished incidents of alleged sexual violence drawing international attention. All countries have been given a deadline of August 25 to sign the compact or provide explanation for refusal to sign. While the compact is voluntary and bears no power of enforcement, it is a notable step to address a highly critical 2015 assessment of UN peacekeeping operations, which recommended significant reform within the UN to address all forms of conflict-related sexual violence.