Women This Week: Afghan Women Forced to Leave School Days Before Exams
Welcome to "Women Around the World: This Week," a series that highlights noteworthy news related to women and U.S. foreign policy. This week's post covers December 17 to December 23.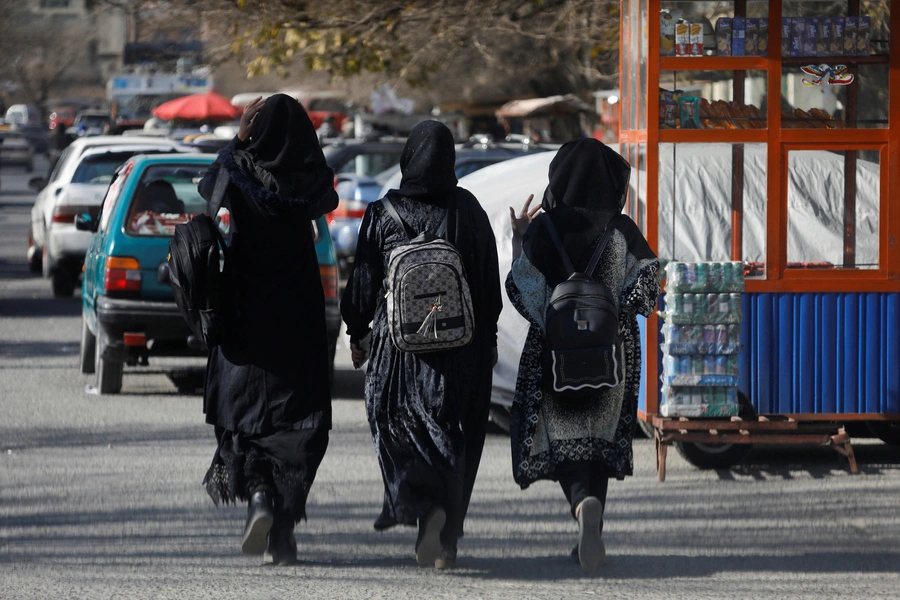 Taliban Bars Women From University Education
Despite widespread condemnation, the Taliban has banned women from attending public and private universities. Security forces were dispatched to universities on Wednesday to block women from attending. "Such a decision made by Taliban has shattered my dreams," a female student who had been about to finish her first year of university told NPR, "everything is over for me… Life means nothing for me." In response to this latest restriction on women's rights, some male students walked out of exams and several male teachers resigned from their positions in protest. Despite promises to remain moderate, the Taliban has continued to implement draconian restrictions on women since returning to power in August 2021. Women must be fully covered in public, girls can no longer attend school beyond sixth grade, employment opportunities are severely limited, and women and girls have been banned from parks and gyms.
Women's Rights Posed to Further Deteriorate in Tunisia
Upcoming parliamentary elections have raised concerns about the erosion of women's rights in Tunisia. A new election law, introduced by President Kais Saied in September, omits many of the country's former gender parity provisions and makes it more challenging for women to run for elected office. As a result, this Saturday's election will feature just 122 female candidates and 936 male candidates. "The Tunisian parliament was once the exemplar of gender equity in the region. With these new changes to the law, that could soon be history," wrote Salsabil Chellali, Tunisia director at Human Right Watch.  U.S. Secretary of State Antony Blinken voiced concern over an "alarming erosion of democratic norms" in Tunisia. Almost all of Tunisia's major parties are boycotting Saturday's election.
U.S. Women Making Limited Strides in Business
In 2022, the number of female CEOs running Fortune 500 companies hit a record high. Forty-six women hold the high-level position, making up about 9% of the list's CEOs. However, only a small portion of those women are people of color or LGBTQ+ women. A study released by LeanIn.Org and McKinsey & Company found that women in leadership positions are leaving their jobs at a higher rate than their male peers. On the global scale, women make up just 4.8% of CEOs from the Fortune Global 500 list.