Women This Week: France Repatriates Fifty-One Women and Children From Syrian Detention Camps
Welcome to "Women Around the World: This Week," a series that highlights noteworthy news related to women and U.S. foreign policy. This week's post covers July 2 to July 15.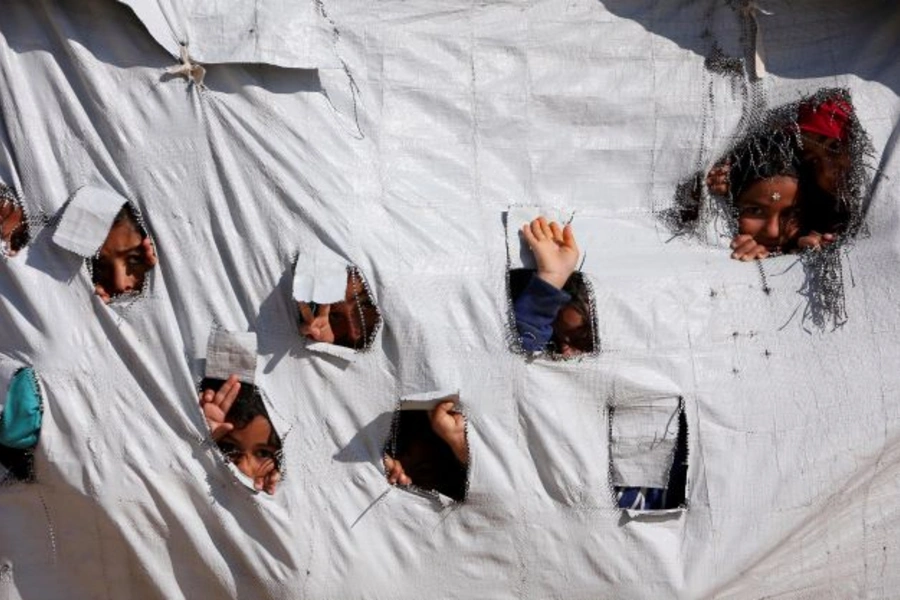 In Reversal, France Decides to Repatriate Fifty-One Women and Children From Syria
France repatriated sixteen wives of suspected members of the self-declared Islamic State along with thirty-five children. The women and children had been living in detention camps in Syria that one rights group described as "inhumane" and "degrading." Until recently, the French government had refused to repatriate the women who had left France to allegedly join the Islamic State, despite the many calls from rights groups, security analysts, and the United Nations to repatriate all French children and their mothers. Approximately 165 French children and 65 French women remain in the detention camps.
Antigua and Barbuda's High Court Decriminalizes Same-Sex Relations
Antigua and Barbuda's High Court of Justice struck down a ban on consensual same-sex intimacy between adults, ruling that the law violated citizens' rights to free expression, liberty, privacy, and protection from discrimination. According to the Eastern Caribbean Alliance for Diversity and Equality (ECADE), which helped bring the case to court, seven countries in the Caribbean still forbid same-sex sexual activity, but these laws are rarely enforced. In Barbados, a person found guilty of violating the prohibition against same-sex relations could face life in prison, while punishment for same-sex relations between men can carry a sentence of ten years imprisonment in Grenada, Saint Kitts and Nevis, and Saint Lucia. Similar court challenges are expected in these four countries later this year.  
Women Win 28 Percent of Seats in Election for Japan's House of Councilors
Women won a record 28 percent of seats in the House of Councilors, the upper house of Japan's bicameral legislature, by winning 35 out of 125 contested seats. In total, there are now 64 women in Japan's House of Councilors, which is comprised of 248 lawmakers. Additionally, the 2022 upper house elections also set a record at 181 women for the highest number of female candidates to run for office. Despite these unprecedented numbers, the elections fell short in meeting the government's goal of women comprising 35 percent of lawmakers by 2025.