Women This Week: Gender-Based Violence Prompts Outcry in Egypt, Jordan
Welcome to "Women Around the World: This Week," a series that highlights noteworthy news related to women and U.S. foreign policy. This week's post covers June 25 to July 1.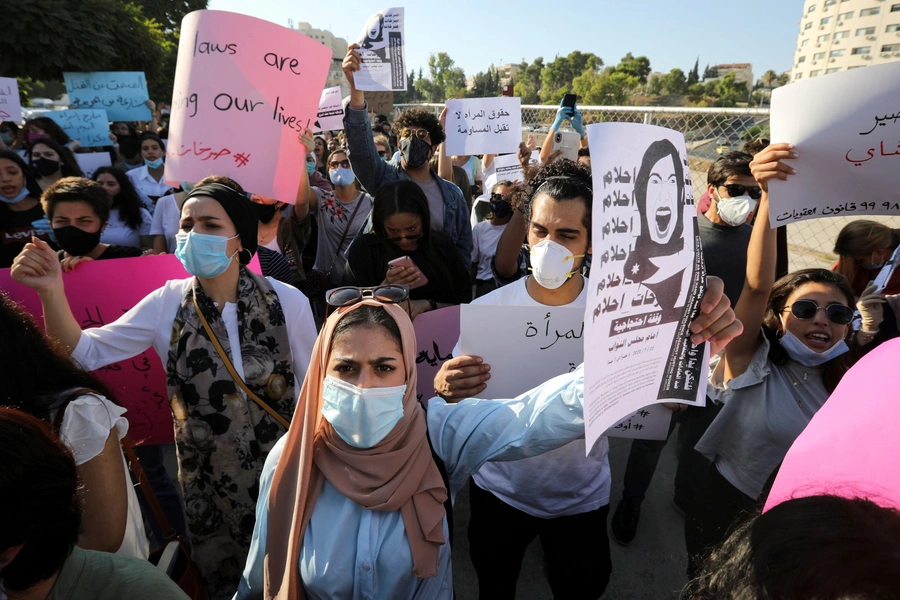 Murders of Female Egyptian, Jordanian Students Lead to Widespread Anger in Middle East
The high-profile murders of two female students, Naira Ashraf of Egypt and Iman Rashid of Jordan, provoked public outcry over gender-based violence in the region. Ashraf, a twenty-one year student at Mansoura University in Egypt, was murdered outside the gates of her university after she rejected the repeated advances of a fellow student. CCTV video footage of the attack went viral, and #Justice_for_Naira_Ashraf began trending in Arabic on social media. Rashid, a nursing student at Applied Sciences University in Amman, Jordan, was also killed on her university campus. Her alleged attacker later shot himself after being confronted by police. In response to the murders, some women's rights activists said they will hold a strike on July 6 to protest violence against women.
Polish Court Rules Against Four "LGBT-Free Zones"
A Polish appeals court ruled that four so-called "LGBT-free zones" must be abolished, which rights activists hailed as a victory. In 2019, many Polish towns announced they were "free of 'LGBT ideology,'" the result of increasing anti-LGBTQ+ rhetoric in Poland. Poland's Human Rights Ombudsman challenged the legality of these declarations, and lower courts decided that nine of the "LGBT-free zone" resolutions had to be abolished. The public prosecutor's office appealed the rulings, but the Polish appeals court sided with the Human Rights Ombudsman in the first four of nine cases. The creation of "LGBT-free zones" has provoked opposition from the European Union, which withheld funding from six towns in Poland that had established these zones.
Taliban Discuss Girls' Education at First National Gathering
At the first national gathering organized by the Taliban since seizing power last August, ethnic and religious leaders discussed the topic of girls' education. In a move decried by rights activists, women were prohibited from attending the meeting. The Taliban's acting deputy prime minister said that women would be involved in the meeting, because their male relatives would represent them. An estimated 3,500 leaders from across Afghanistan are participating in the three-day meeting in Kabul.