Women This Week: Future of the Catholic Church to Include More Women
Welcome to "Women Around the World: This Week," a series that highlights noteworthy news related to women and U.S. foreign policy. This week's post covers October 28 to November 3.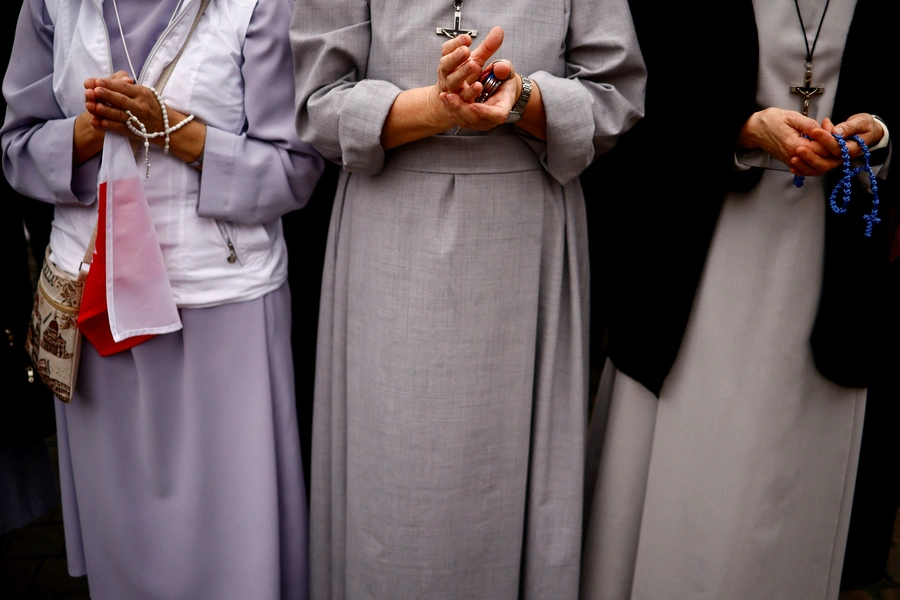 Vatican Urges for More Participation by Women 
Pope Francis has ended a month-long meeting on the future of the Catholic Church with an "urgent" message on increasing the participation and responsibilities of women in the church. Three hundred bishops, nuns, and approximately seventy laypeople—including women—participated, with many having voting rights for the first time. Still, critics were disappointed that any potential decision on major issues, including allowing women to serve as deacons, was pushed until next year. The meeting also failed to make progress on issues involving the LGBTQ Catholic community, such as allowing for blessings for same-sex marriages. The assembly will reconvene next October to review the results of two commissions that will study the female diaconate before issuing recommendations for the church. Pope Francis will then issue a major papal letter, possibly making substantial changes to the church. 
Ohio Votes on Right to Abortion 
Ohio is seeing an increase in early voter turnout after a proposed constitutional amendment on the right to abortion was added to the ballot. For the first time, voters in a red state are being asked to answer yes or no on whether Ohioans should be given the right "to carry out one's own reproductive decisions," which includes abortion. The amendment would still allow abortion to be "prohibited after fetal viability," or at about twenty-three weeks, except for in cases where a treating physician feels it is "necessary to protect the pregnant patient's life or health." Recent polls have shown that a majority of Ohio residents support the proposed amendment despite fierce opposition from anti-abortion advocates. A new report revealed that the total number of abortions provided in the United States rose slightly in the last year after state bans began being enacted.  
Chinese Leader Says Women Must Focus on Growing Families 
Chinese President Xi Jinping said this week that women have a critical role to play and must establish a "new trend of family." China is facing both an aging population and a significant population decline brought on by years of China's "one-child" policy. In January of this year, China reported its first population drop in six decades. President Xi has been working with the All China Women's Federation on this issue, adding that it is necessary to "actively cultivate a new culture of marriage and childbearing and strengthen guidance on young people's view on marriage, childbirth and family."