Women This Week: U.S. Supreme Court Strikes Down Roe v. Wade
Welcome to "Women Around the World: This Week," a series that highlights noteworthy news related to women and U.S. foreign policy. This week's post covers June 17 to June 24.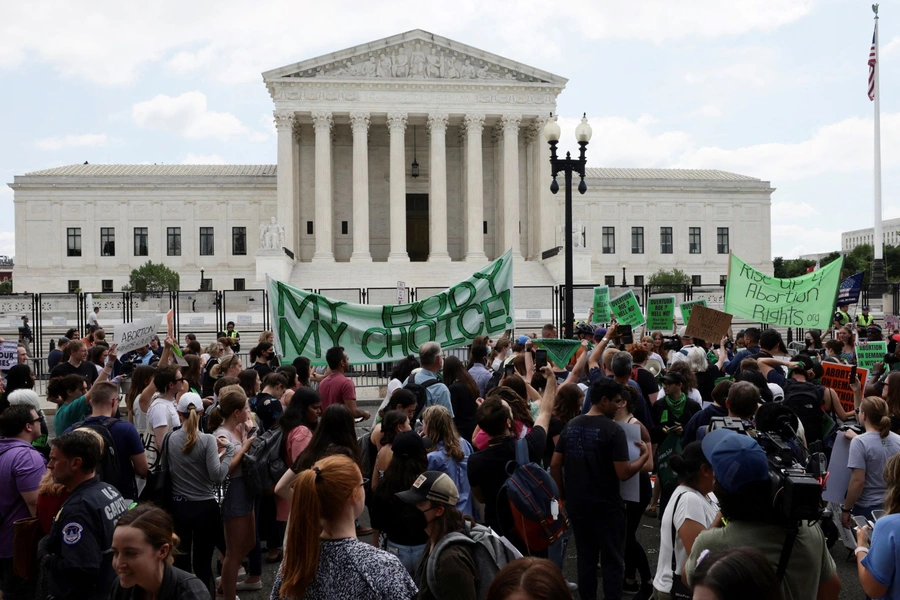 U.S. Supreme Court Votes to Overturn Roe v. Wade
The U.S. Supreme Court struck down Roe v. Wade today, ending almost fifty years of the constitutionally protected right to abortion. The majority opinion in Dobbs v. Jackson Women's Health Organization will have almost immediate impact, as thirteen states previously passed "trigger bans" on abortion that will go into effect within thirty days of the Supreme Court decision overturning Roe. Many recent state laws banning abortions contain no exemptions for pregnancies resulting from rape or incest. While Republican legislators and anti-abortion advocates celebrated the decision, abortion advocates and the liberal justices on the Supreme Court lamented the decision as an erosion of women's rights. Justice Clarence Thomas's concurring opinion also provoked questions about what other rights could be overturned in the future. In his opinion, Thomas said that the rationale used to overturn Roe should be applied to other due process precedents, specifically mentioning Griswold v. Connecticut, which gave married couples the right to contraception; Lawrence v. Texas, which legalized same-sex sexual activity across the country; and Obergefell v. Hodges, which gave same-sex couples the right to marry.
Francia Márquez Elected to Become First Black Vice President of Colombia
Francia Márquez, a prominent environmental activist, will become Colombia's first Black vice president after Colombians voted to elect her and Gustavo Petro, who will be Colombia's first leftist president. Márquez's professional career differs dramatically from most other Colombian politicians. Never having held public office, Márquez cleaned homes to put herself through law school. In 2018, Márquez received the Goldman prize for her successful campaign to eradicate illegal goldmining in La Toma, Colombia. Márquez grew up in poverty, which 40 percent of Colombians live in; she also became a single mother as a teenager. When campaigning, Petro and Márquez regularly addressed issues of poverty and racism against Afro-Colombians. Once in office, Márquez plans to lead a new ministry that will address gender and racial inequality.
Police in Tangshan, China Under Investigation for Response to Attack on Four Women
Authorities in China's Hebei province fired a deputy district commander and launched an investigation into five police officers in Tanghsan, China, for their response to an attack against four women by a group of men. Footage of the attackers, who assaulted the women at a restaurant, quickly went viral as hundreds of thousands of people posted about the attack online. Two of the women were hospitalized, and nine people have been arrested in connection with the attack. Chinese authorities initially blamed the attack on the presence of gangs in Tangshan, while also censoring some articles about the attack and banning hundreds of accounts on Weibo. Some of the censored posts had called on Chinese women to speak up about gender-based violence.