Women This Week: Gender Inequality in South Korean Military
Welcome to "Women Around the World: This Week," a series that highlights noteworthy news related to women and U.S. foreign policy. This week's post covers October 9 to October 22.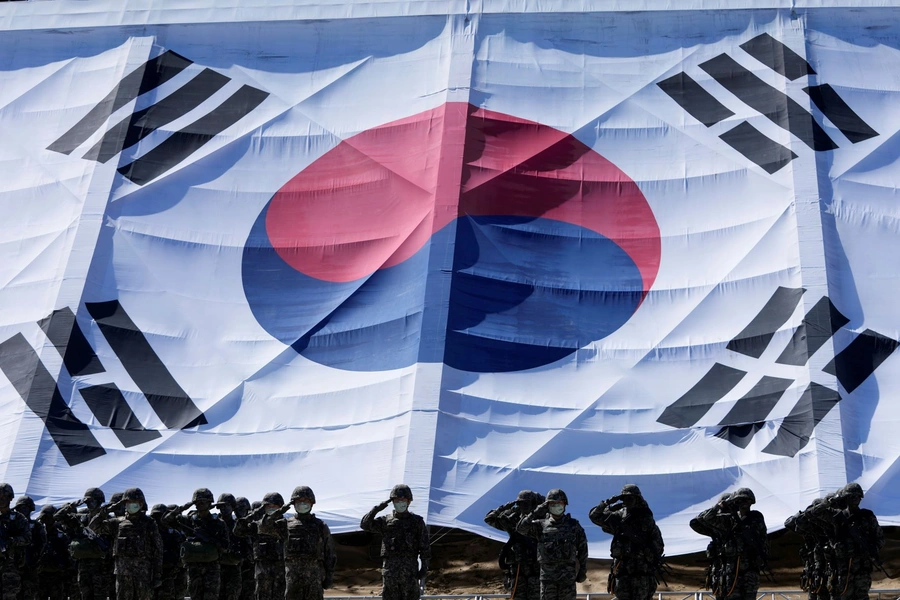 South Korea Contends With Gender Inequality in Military
South Korean military prosecutors brought charges against fifteen individuals earlier this month in connection with the sexual abuse case of Master Sergeant Lee Ye-Ram. Lee had reported the incident to her superiors in March of this year, but defense ministry investigators have accused Lee's superiors of covering up the case. Lee died by suicide in May, after which the military brought formal charges against Lee's alleged assailant. Separately, South Korea's military said on Thursday that it will appeal a court ruling that found the military had illegally discriminated against transgender soldier Byun Hui-su. The military had discharged Byun in January 2020, and Byun subsequently filed suit against the military in August; Byun died by suicide in March of this year.
Five Biracial Women Taken From Congolese Mothers Seek Reparations From Belgium
Five biracial women who were taken as children from their Congolese mothers during Belgian colonial rule have filed suit against the Belgian government for 50,000 euros ($55,000 USD) each. The five women allege that when they were young children, Belgian authorities removed them from their mothers and placed them in religious missions. The lawsuit comes amidst a broader reckoning of global racial injustice and Belgium's colonial past in particular. In 2019, the Belgian government officially apologized for kidnapping thousands of biracial children from the Congo; in 2020, the Belgian king apologized for the violence Belgium inflicted on what is now the Democratic Republic of the Congo. 
Taliban Order Female Government Employees to Stop Working in Kabul
The Taliban instructed female city government workers in Kabul to stay home from work next week, ostensibly so that the Taliban can develop a new plan for women employees in government offices. Women city government workers in the health and education sectors are exempted from this new policy and all female city government employees will reportedly continue to receive their salaries. While the Taliban have severely restricted women's rights in Afghanistan since taking control of the country this summer, these restrictions have not been uniform. In some districts, the Taliban have implemented a total ban on education for girls and women, while women in Kabul are only able to attend gender-segregated university classes wearing compulsory Islamic dress.