Women This Week: #MeToo in Namibia
Welcome to "Women Around the World: This Week," a series that highlights noteworthy news related to women and U.S. foreign policy. This week's post, covering May 9 to May 16, was compiled by Rebecca Hughes and Rebecca Turkington.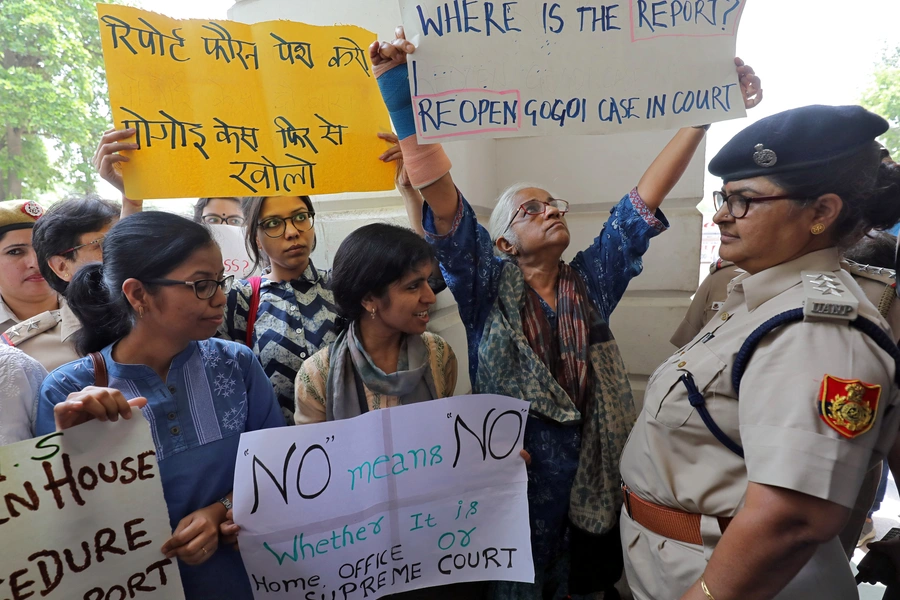 #MeToo Continues Global Spread in Namibia
Two years into the global movement, #MeToo has arrived in Namibia. Over the past two weeks, the Namibian Women's Lawyers Association received more than 200 reports of sexual assault. In parallel with a social media campaign, human rights organizations and activists launched a #MeTooNamibia coalition. The alliance will offer legal assistance to survivors, and provide a platform for reporting. Namibia's First Lady pledged her support of the campaign, and credited young activists on social media for revitalizing action on gender equality. As #MeToo gains traction in new regions, it faces setbacks in others. Last week, one of the high-profile cases that emerged from the #MeToo movement in India have been dismissed by a panel of judges. Activists criticized the court's process, and its decision to keep the panel report secret.
First Female Chief Justice Appointed in Malaysia
Earlier this month, Tengku Maimun Tuan Mat was sworn in as Malaysia's first female chief justice. The Malaysian Bar applauded her appointment as an "encouraging step" toward making the country's Judiciary more reflective and representative of the people of Malaysia. Tengku Maimum's appointment is in keeping with the recently elected government's vision for a "New Malaysia," predicated on a commitment to human rights and justice. Women's rights advocates hope that having a woman at the helm of the judiciary system will improve justice for survivors of sexual and gender-based violence. Though Malaysia has passed legislation to address domestic violence and rape, conviction rates are low—from 2005 – 2014 only 3 percent of rape cases resulted in guilty verdicts.
Women Head All Regional Commissions at the United Nations
This spring, the United Nations reached a new benchmark in women's leadership—for the first time in history, all five of the UN Regional Commissions are headed by women. Though the Regional Commissions were established 70 years ago, none had a female executive secretary until 2000, and two of the current heads are the first women to serve in the role. Secretary General Guterres promised in his inaugural address to achieve gender parity in appointments across the Under Secretary General and Assistant Secretary General levels. Last year for the first time women made up half of all Resident Coordinators, and leadership of peacekeeping missions reached 41 percent. Women still remain routinely underrepresented in peacekeeping forces—just 4 percent of military peacekeepers and 10 percent of police personnel in 2017.