Women This Week: New Report Condemns Failed Efforts to Combat Sexual Violence in Canadian Military
Welcome to "Women Around the World: This Week," a series that highlights noteworthy news related to women and U.S. foreign policy. This week's post covers May 28 to June 3.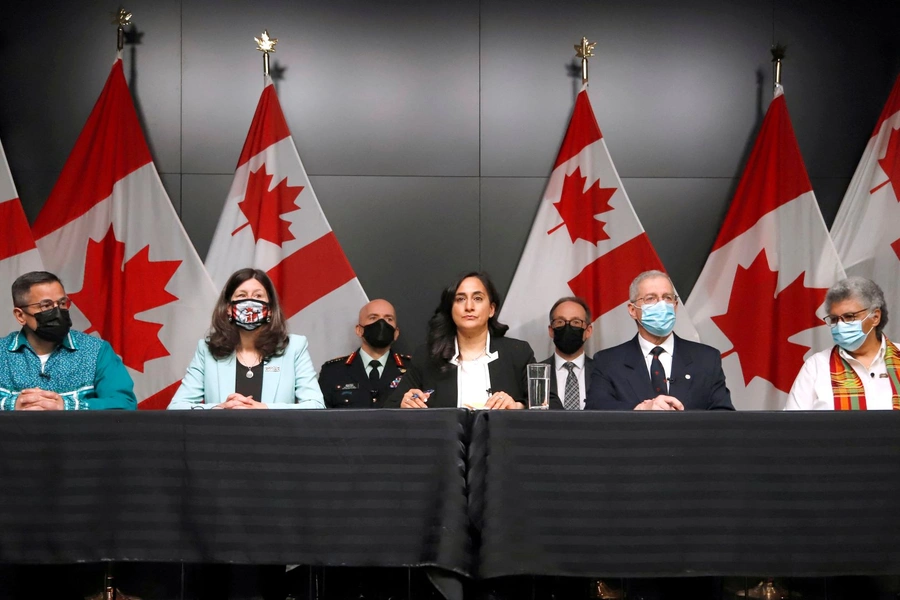 Seven Years On, "No Meaningful Improvement" on Sexual Violence in Canadian Military, Says Report
On Monday, the Canadian government released an independent report conducted by former Canadian Supreme Court Justice Louise Arbour assessing how the Canadian military has addressed sexual violence within its ranks. The report comes seven years after a 2015 landmark report that detailed the extent of sexual assault in Canada's military. Arbour's report unequivocally states that attempts to improve the military's handling of sexual violence have failed. One of the main recommendations in Arbour's report is to permanently transfer jurisdiction of all investigations of sexual offenses to civilian authorities; the Canadian government has temporarily moved ongoing sexual offences investigations to civilian courts. Canadian Defense Minister Anita Anand said she agrees with all of Arbour's forty-eight recommendations, and that the military will implement seventeen in the near-term. Arbour's report was commissioned by Canadian Prime Minister Justin Trudeau following a series of high-profile sexual harassment and assault allegations against high-ranking military officers.
Calls Grow to Remove Nepal's Statute of Limitations in Cases of Sexual Violence
Nepali citizens have organized protests after a former child actor and model accused a beauty pageant director of abducting, raping, and blackmailing her eight years ago when she was sixteen. Protesters are demanding that the Nepali government remove Nepal's strict statute of limitations in cases of sexual violence. To seek justice in the court system, Nepali survivors of sexual violence must file their complaints with legal authorities within one year of the assault. As a result, the beauty pageant director only faces charges relating to the alleged abduction. Advocates say many victims do not file complaints within one year due to stigma around sexual violence, a high prevalence of victim-blaming, and death threats against survivors. Six female lawyers filed a petition with Nepal's Supreme Court last week arguing that the statute of limitations violates the constitutional rights of victims. Earlier this week, four lawmakers proposed that the statute of limitations in sexual assault cases be removed.
Anti-Femicide Organization Goes on Trial in Turkey
High-profile Turkish women's rights group We Will Stop Femicides Platform went on trial this week facing charges of acting against laws and morals. Hundreds of women protested outside Istanbul's main courthouse in solidarity with the women's rights group, with supporters of the organization accusing the trial of being politically motivated.  Launched in 2010, the We Will Stop Femicides Platform is one of the loudest critics against Turkish President Recep Tayyip Erdogan's decision to leave the Istanbul Convention on preventing and combating violence against women and domestic violence. If they lose their case, We Will Stop Femicides Platform could be shut down by the government. The next court date is scheduled for October.