Women This Week: Sexual Violence in India
Welcome to "Women Around the World: This Week," a series that highlights noteworthy news related to women and U.S. foreign policy. This week's post, covering April 13 to April 23, was compiled with support from Alexandra Bro, Rebecca Hughes, and Rebecca Turkington.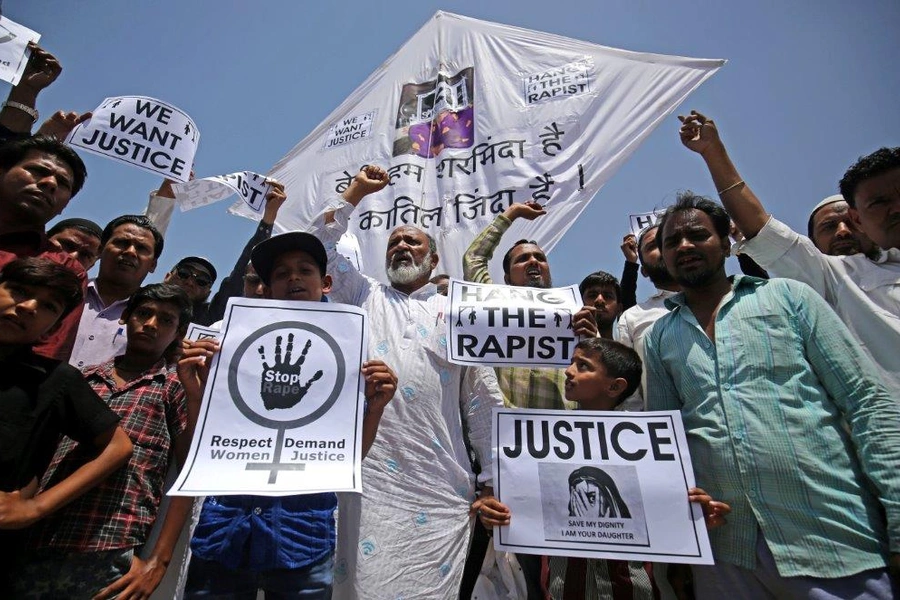 Sexual Violence in India
The abduction, rape, and murder of an eight year-old girl has sent religious and political tensions soaring in India. The girl, a member of a Muslim nomadic tribe, was abducted in January. This month, eight Hindu men were arrested in connection with the case, telling investigators that their actions were intended to drive the nomadic community out of the area. The case triggered protests across India decrying the country's high prevalence of violence against women and criticizing Prime Minister Narendra Modi for delayed and insufficient action. Over the weekend, Modi convened an emergency cabinet meeting to approve an executive order that will introduce the death penalty for child rapists, mandate that police complete rape investigations within two months, and extend maximum sentences for perpetrators. Some activists, however, doubt that these reforms are far-reaching enough to address the scourge of violence against women in India.
U.S. House Foreign Affairs Committee Passes Women's Economic Empowerment Legislation
Last week, the U.S. House of Representatives' Foreign Affairs Committee passed legislation co-sponsored by Committee Chairman Ed Royce (R-CA) and Rep. Lois Frankel (D-FL) to advance women's economic empowerment around the world. The bill—titled the Women's Entrepreneurship and Economic Empowerment Act—seeks to address barriers to economic growth and support women-led enterprises, including by promoting women's entrepreneurship, financial inclusion, and land rights, and addressing discriminatory laws. Chairman Royce stressed the economic potential of bill, noting that "addressing the barriers to women's economic participation and opportunities . . . could add trillions to the global economy." The bill addresses the multitude of barriers to women's economic participation globally: a recent World Bank report found that over one hundred economies still have laws that prevent women from working in specific jobs, affecting close to 2.75 billion women worldwide.  
#MeToo Movement Traverses the Globe
This week, Google launched "#MeToo Rising," a new visualization tool that allows users to see the global spread of the #MeToo movement. According to Google data, #MeToo has been searched in every country on earth in the past year. The tracker also highlights recent news stories suggesting that the movement has gained traction across Asia: Students in China are mobilizing online to demand that universities prevent sexual harassment, Japan's Vice Minister of Finance resigned in the wake of allegations lodged by a female reporter, and high-profile Pakistani entertainer Meesha Shafi came forward with accusations of mistreatment. Between October and November 2017, the #MeToo hashtag was tweeted 2.3 million times in 83 countries, and has continued to spread across regions and industries, from the media to the humanitarian aid sector.