Women This Week: Swiss Women on Strike
Welcome to "Women Around the World: This Week," a series that highlights noteworthy news related to women and U.S. foreign policy. This week's post, covering June 8 to June 20, was compiled by Mallory Matheson and Rebecca Turkington.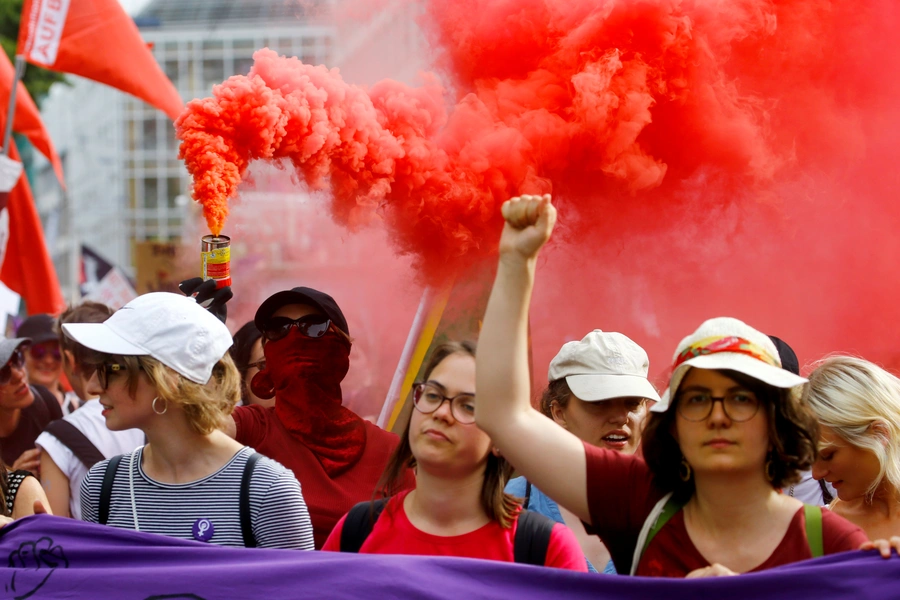 Nationwide Strike for Equality in Switzerland
Last Friday, thousands of women across Switzerland joined a nation-wide strike for equal pay. Although Switzerland is one of the wealthiest countries in the world, women still earn approximately twenty percent less than men. Protesters say little progress has been made on gender parity in the workplace since Switzerland's first national strike against gender discrimination in 1991. Addressing these concerns, the Women's Strike Geneva Committee, a co-organizer of the strike, issued a manifesto calling for increased parental leave, and better protections and support for women facing domestic violence, migrant women, domestic workers, and the LGBTQ+ community.
Women Heads of States Inaugurated in Europe
Last week, Zuzana Caputova was inaugurated as the first woman president of Slovakia. In her opening speech, President Caputova reaffirmed her commitment to advocate for European interests and minority rights while combatting Slovakia's corrupt political system. In neighboring Moldova, Maia Sandu was elected Prime Minister, the second woman to hold the post. After a constitutional crisis in which the outgoing administration refused to leave office, Sandu's new coalition government took power last week with a pledge to end corruption and strengthen rule of law. Caputova and Sandu join only 26 women serving as heads of state or government worldwide: more than 100 countries have never elected a woman as head of state.
Canada Appoints First Ambassador for Women, Peace and Security
Canadian Prime Minister Justin Trudeau appointed Jacqueline O'Neill as Canada's first-ever Ambassador for Women, Peace and Security. A growing number of countries have created ambassador-level positions to elevate the role of gender equality on their foreign policy agendas. The United States was the first to appoint an Ambassador-at-Large for Global Women's Issues in 2009, and was followed by Australia, Finland, Norway, Sweden, the UK, and the Seychelles. Canada's post is one of the first to focus on women, peace and security—joining Norway's Special Envoy for Women, Peace and Security—and strengthens Canada's stated "feminist" approach to foreign aid and foreign policy.