The Push to Conserve 30 Percent of the Planet: What's at Stake?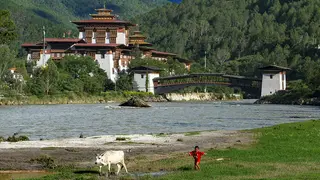 See how six countries are faring amid efforts to protect 30 percent of the planet's land and waters by 2030, and what will be saved if they succeed.
Last updated March 6, 2023 1:16 pm (EST)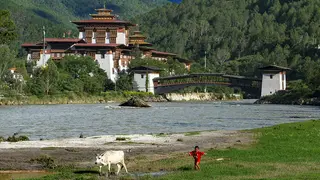 Article

Current political and economic issues succinctly explained.
During the 2022 UN biodiversity conference, COP15, countries reached a landmark agreement that aims to reverse the unprecedented destruction of nature. One of the agreement's twenty-three targets, known as 30x30, aims to protect at least 30 percent of the planet's land and water by 2030. That goal, which almost doubles the target for 2020 that was set through the UN process more than a decade ago, was the inspiration behind a 2023 UN agreement to protect biodiversity in the high seas, the international waters that comprise more than half the world's oceans. So far, nearly 16 percent of all land and inland waters have been protected, as have 8 percent of marine areas. 
Protected areas are those that are designated and managed in order to achieve conservation goals, according to the UN Convention on Biological Diversity. Human activities, such as farming, resource extraction, and settlement, are generally allowed in these areas as long as they are done sustainably. But there are no formal mechanisms to monitor these activities, and countries report their own progress with limited oversight.
One of the main motivations for the goal is to protect biodiversity, which refers to the variety of all living things on Earth and the natural systems they form. In recent decades, animal populations have plummeted and more species have gone extinct than ever before. This loss has sweeping consequences for livelihoods, economic growth, medicine, food systems, and climate resilience. To put a price on it, the world lost $4–20 trillion per year [PDF] from 1997 to 2011 because of changes in how humans use land, according to the Organization for Economic Cooperation and Development.
Conservation is also critical to achieving climate goals. Forests, peatlands, and oceans are carbon sinks, meaning they absorb massive amounts of planet-warming carbon dioxide. When they're destroyed, all that carbon goes back into the atmosphere. Some ecosystems can also guard against climate disasters. Coral reefs and mangroves, for example, form natural barriers against extreme storms.
The 30x30 goal is a global target. More than one hundred countries have voiced support, but that doesn't mean they've pledged to protect 30 percent of their own land and waters. Experts say that's not necessarily a bad thing. "The hope is that each nation will set the most ambitious goal that it can," says the Pew Charitable Trusts' Masha Kalinina.
Some countries have already surpassed 30 percent, while others won't be able to because most of their land is already developed. Landlocked countries can't contribute to the goal for oceans. Experts say it's essential for countries to focus on areas with high levels of biodiversity, areas that function as carbon sinks, and areas that are culturally significant. 
Even so, scientists, Indigenous leaders, and activists say much more needs to be done. Some experts call for protecting 50 percent of the planet, an initiative known as the Half-Earth Project, while some Indigenous communities call for 80 percent. And the 30 percent goal depends on implementing the broader UN biodiversity agreement [PDF]: "If we're truly going to bend the curve on biodiversity loss, we need to implement all twenty-three targets," says Stephen Woodley of the International Union for Conservation of Nature.
Land conservation efforts in six countries—Gabon, Bhutan, Indonesia, Canada, Russia, and the United States—illustrate both the promise and problems in achieving the global 30x30 goal.
Protecting Biodiversity: Gabon
The world's tropical rain forests hold much of its biodiversity. The Congo Basin in central Africa is one of those areas. It is home to ten thousand tropical plant species, many of which are only found there, and to endangered animals such as African forest elephants.
Of the countries in the basin, Gabon is leading the way on conservation. It has protected about 20 percent of its land and has the basin's lowest rate of deforestation [PDF]. Lions and other large mammals have recently made a comeback in areas where they had vanished. That's thanks to a conservation approach that sees intact forests as essential for jobs and economic growth. "We are convinced that investment in biodiversity conservation and natural capital is critical for human wellbeing," said Gabon's environment minister Lee White in 2021. 
Over a decade ago, the government banned raw timber exports and embraced sustainable forestry. To support its management of protected lands, Gabon has received more than $100 million from other governments and foreign organizations.
Combating Climate Change: Bhutan
Sparsely populated Bhutan offers an example of how protecting nature can significantly reduce greenhouse gas emissions. "Nature is our only proven technology that can remove carbon from the atmosphere at scale," says Steven Nitah of the international nonprofit Nature for Justice. 
The Himalayan nation says it removes more carbon from the atmosphere than it releases thanks in part to its forests, which cover around 70 percent of the country. Bhutan emphasizes environmental protection in its constitution, requiring that at least 60 percent of the country remain covered by forests. Nearly half the country is protected. 
Demanding Funds: Indonesia
Indonesia is one of many countries whose economy depends on farming and resource extraction. The Southeast Asian archipelago provides much of the world's palm oil and is a leading source of nickel, which is used in electric vehicles. 
The environmental toll from producing these products is immense: the country has lost more than 70 percent of its carbon-absorbing forests and peatlands. But there's also an economic cost for not engaging in these activities. That's why Indonesia, along with other developing countries, is asking for and receiving compensation for simply leaving its land untouched.
Indonesia has protected 12 percent of its land. In recent years, it has received millions of dollars to expand protection and reduce emissions, with more pledged if it continues its work. For example, Norway will pay the country $56 million to continue its efforts to promote sustainable forest management, improve law enforcement in protected areas, replant mangroves, and create wildlife corridors that allow animals to move between areas. Already, Indonesia's rate of deforestation is declining. Around the world, there are many programs through which countries, development banks, and organizations pay lower-income countries for maintaining their forests.
Empowering Indigenous Communities: Canada
Canada is covered by boreal forests that function as carbon sinks. The government has committed to the 30x30 goal, but so far, it's only halfway there. It sees Indigenous-led conservation, which empowers Indigenous communities to use their value systems to establish and oversee protected areas, as essential for achieving the goal.  
That's a major shift from the late nineteenth century, when Indigenous people were forcibly removed from their lands to create Canada's national park system. Today, the Canadian government sees conservation as part of its reconciliation process to address the harms of colonization. 
During COP15, Canadian Prime Minister Justin Trudeau committed nearly $600 million over seven years to support Indigenous-led conservation projects. Indigenous communities have proposed the creation of dozens of Indigenous Protected and Conserved Areas, some of which the government has already approved. 
Experts stress that conservation efforts around the world need to give Indigenous communities a leading role, and in particular empower them to oversee the management of the protected areas where many of them live. Indigenous people already manage lands that contain an estimated 80 percent of the planet's biodiversity. "There are no better teachers today than Indigenous peoples," says Nitah, who is also a former tribal leader of the Łutsel K'e Dene First Nation in northwestern Canada. 
Falling Short: Russia
Russia, the largest country by area, has expansive untouched forests and frozen tundra. More than half of the country consists of intact wilderness areas, or areas that haven't been touched by human activities. Intact wilderness areas are important because they allow animals to move freely.
But Russia protects only 11 percent of its land. It lacks a developed national park system, and over the past two decades, deforestation has creeped up due to logging. Experts say Russia has demonstrated little ambition to change. At the same time, it has joined China in blocking an effort to protect marine areas in the Antarctic. 
How the U.S. Compares
The United States is made up of a variety of ecosystems, including tundra, prairies, wetlands, forests, and deserts. It's home to tens of thousands of native species. About 13 percent of U.S. land is protected, and President Joe Biden has pledged to achieve the 30x30 goal. 
Biden's plan, the America the Beautiful initiative, relies on state governments, Indigenous communities, and local groups to voluntarily conserve and restore land. It encourages the creation of new parks and wildlife corridors—and offers incentives to do so. To inform decision-making, the plan pushes for more research into areas that have high levels of biodiversity. It also expands the definition of "protected areas" to include sustainably managed farms, ranches, and areas for hunting.
Will Merrow and Michael Bricknell created the graphic. Sabine Baumgartner curated the photos.