Women This Week: UN Says Ukrainian Refugees in Poland Need Abortion Access
Welcome to "Women Around the World: This Week," a series that highlights noteworthy news related to women and U.S. foreign policy. This week's post covers May 14 to May 20.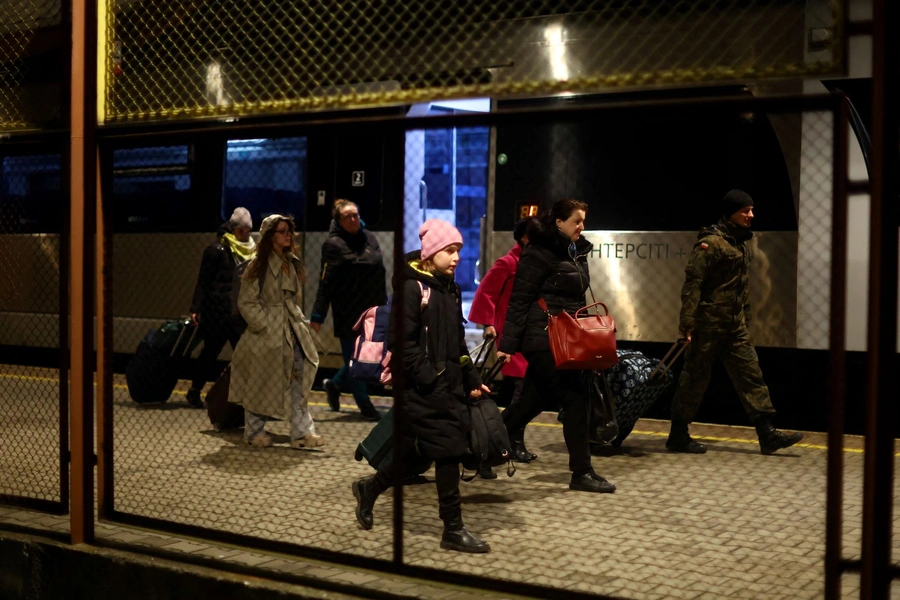 UNHCR Calls for Abortion Access for Ukrainian Refugees in Poland
The United Nations High Commissioner for Refugees (UNHCR) said the government of Poland must provide reproductive services—including access to abortion—to women who have fled Ukraine. Since Russia invaded Ukraine earlier this year, there have been numerous reports of conflict-related sexual violence. While abortion is technically legal in Poland up to twelve weeks of pregnancy in cases of rape, activists and observers say that in actuality, almost no abortions are performed under the rape exemption. Abortion rights advocates in Poland and abroad have mobilized to facilitate abortions for pregnant Ukrainian refugees. Advocates have created hotlines for refugees and are connecting refugees to foreign organizations that can either mail abortion pills or coordinate travel to neighboring countries for abortions.
Hundreds Protest Pakistan's Arrests of Two Baloch Women, Rejecting Terrorism Accusation 
Hundreds of people blocked a highway in Balochistan to protest the arrests of two women, with authorities accusing one of the women of plotting an attack against Chinese nationals. Pakistani police said they found explosives and detonators belonging to one of the women, but protesters maintain that both women are innocent. Last month, a female suicide bomber from the Baloch Liberation Army (BLA), a separatist militant group, killed three Chinese teachers and a Pakistani driver; the BLA has targeted Chinese people and interests in the past. Pakistani authorities have warned that the BLA has started to deploy female suicide bombers as a tactic. 
Over One Hundred Thousand People Officially Missing in Mexico
The number of missing people in Mexico officially surpassed one hundred thousand this week. Mothers of the missing have spent years conducting searches to find their missing family members and have criticized the government for failing to do more to locate their missing children. On May 10, Mexican Mother's Day, thousands of women demonstrated in Mexico City and called for justice for their missing relatives. According to the United Nations, just thirty-five of the disappearances have resulted in a conviction, which the United Nations called a "staggering rate of impunity." About 75 percent of the missing people are male; twenty percent of those who went missing disappeared when they were under eighteen years of age.