Women This Week: U.S. Supreme Court Considers Future of Roe v. Wade
Welcome to "Women Around the World: This Week," a series that highlights noteworthy news related to women and U.S. foreign policy. This week's post covers November 20 to December 3.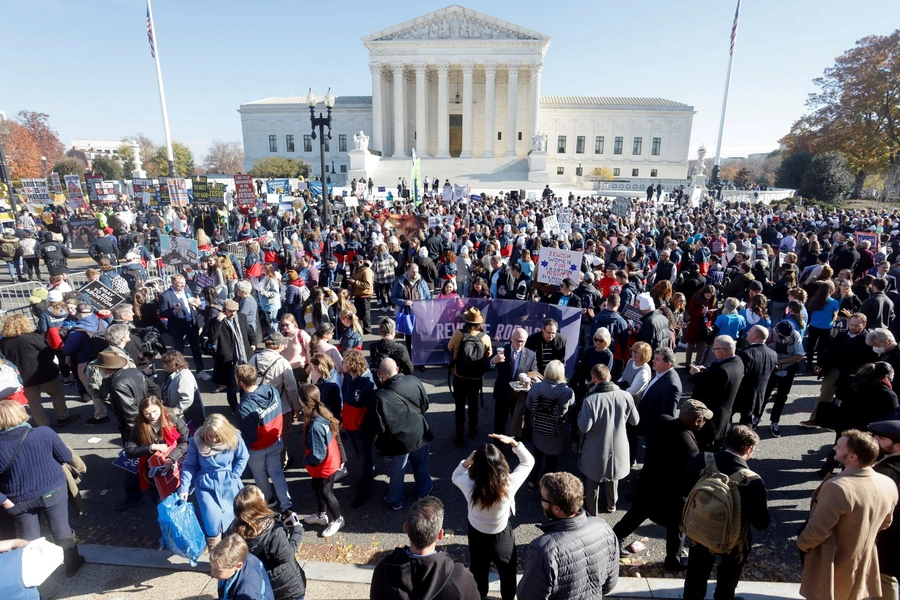 U.S. Supreme Court Hears Oral Arguments on Mississippi Abortion Ban
The U.S. Supreme Court heard oral arguments this week concerning Mississippi's ban on abortions after fifteen weeks of pregnancy. The court's decision could potentially overturn the 1973 decision of Roe v. Wade, which currently prevents states from banning abortions before fetal viability at around twenty-three weeks of pregnancy. Chief Justice John Roberts questioned whether the fetal viability line was truly central to Roe, while Justice Brett Kavanaugh suggested that abortion access should be decided at the state level. The three liberal justices voiced concern that the Supreme Court would lose its legitimacy with the American public if it overturned Roe. The Supreme Court will likely issue its ruling next summer.
Turkish Police Tear Gas Women Protesting Gender-Based Violence; Three Dead in Mexico Protests
Turkish women took to the streets of Istanbul last week to protest on the International Day for the Elimination of Violence Against Women. The protesters called for Turkey to rejoin the Council of Europe Convention on preventing and combating violence against women and domestic violence. Turkey withdrew from the convention earlier this year. Turkish riot police used tear gas to disperse the crowd, and one protester was reportedly injured. During a protest against gender-based violence in Guaymas, Mexico, unidentified gunmen killed two men and one woman in an apparent attack on Karla Cordova, the mayor of Guaymas.
New Report Reveals Widespread Sexual Harassment in Australia's Parliament
The Australian Human Rights Commission released a new report [PDF] this week that details pervasive sexual harassment and bullying within Australia's parliament. According to the report, 51 percent of parliament workers have experienced bullying, sexual harassment, attempted sexual assault, or actual sexual assault. While 40 percent of female workers in parliament experienced sexual harassment, 63 percent of female parliamentarians in particular were reportedly sexually harassed. The Australian government commissioned the report after Brittany Higgins, a former defense ministry staffer, alleged earlier this year that a male colleague raped her. In March of this year, tens of thousands of people protested the government's handling of sexual harassment and assault allegations.