Women This Week: Violence Against Asian American Women Sparks Concern, Fear
Welcome to "Women Around the World: This Week," a series that highlights noteworthy news related to women and U.S. foreign policy. This week's post covers March 11 to March 18.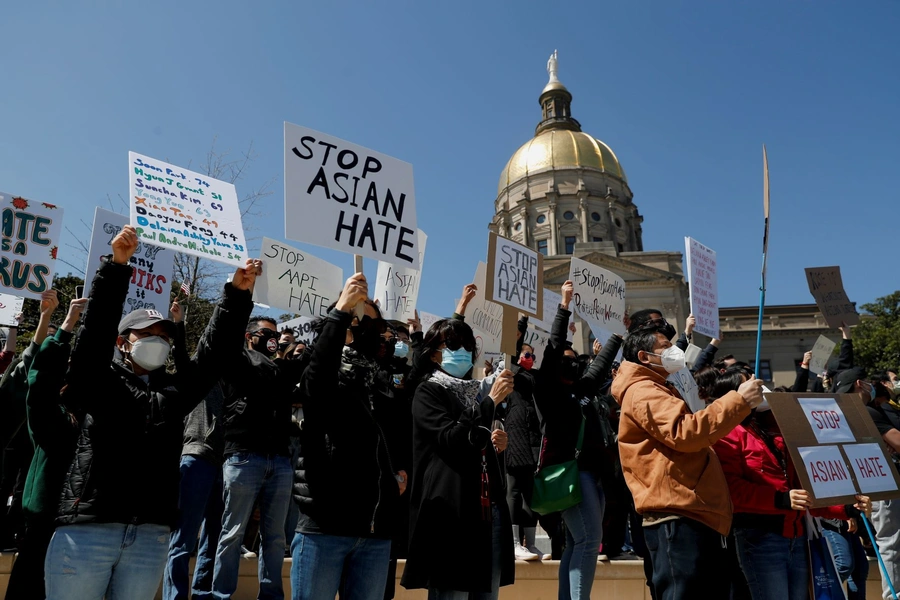 On Anniversary of Atlanta Spa Shootings, Violence Against Asian American Women Persists
As the United States marks the one-year anniversary of the Atlanta spa shootings that killed eight people— including six Asian women—recent violent crimes against Asian women have sparked fear among members of the Asian American community. Earlier this week, a man was charged with attempted murder as a hate crime for allegedly attacking an elderly Asian woman in New York State. Last month, Christina Yuna Lee was murdered in her Chinatown apartment in New York City. In January of this year, Michelle Go was murdered on a New York City subway platform. Since the start of the COVID-19 pandemic, more than ten thousand hate crime incidents have been reported to the organization Stop AAPI (Asian American/Pacific Islander) Hate. Meanwhile, the FBI reported that the number of hate crimes against Asian and Black people in 2020 rose to the highest level in twelve years.
Fears of Exploitation, Trafficking in Persons Rise as Millions Escape Ukraine
European officials and humanitarian organizations have voiced concern over the risk of refugees from Ukraine becoming victims of trafficking in persons and sexual exploitation. Millions of people have fled since Russia invaded Ukraine, and most of the refugees are women and children. The International Organization for Migration (IOM) issued a warning about trafficking in persons and sexual exploitation, pointing to the heightened vulnerability of women, children, elderly people, and third-country nationals. A Polish man was arrested for allegedly raping a newly arrived Ukrainian refugee, and the IOM stated there were multiple cases of sexual violence and indications of potential exploitation. 
Guatemalan Congress Shelves Abortion, LGBTQ+ Legislation
The Guatemalan Congress shelved legislation that would increase the penalty for receiving or performing abortions, ban same-sex marriages, and prevent educators from discussing LGBTQ+ issues with children. The decision follows protests, outcries from advocacy organizations, and a pledge from Guatemalan President Alejandro Giammattei to veto the legislation. Giammeti's announcement surprised both rights activists and politicians, who said that it most likely reflected his concerns about widespread domestic and international outrage over the bill.