Worrying Trends in Côte d'Ivoire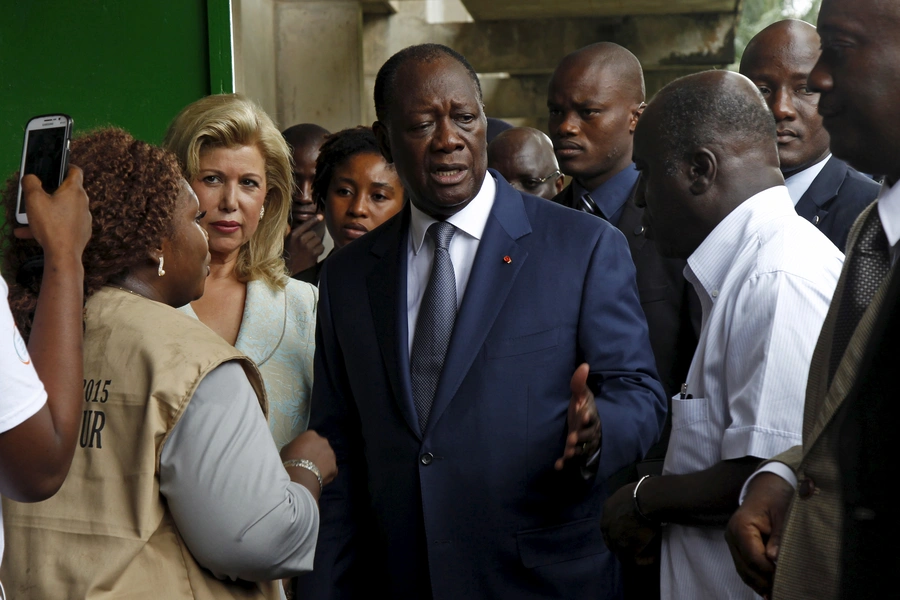 Several successive years of being one of the world's fastest-growing economies have made Ivory Coast a darling of investors bullish about Africa. But the country's strong economic performance has not been matched by political progress in overcoming the divides that have driven the country into civil war twice in the last twenty years. With elections scheduled for 2020, many of the same antagonists that featured in those earlier conflicts are jockeying for position, giving observers and citizens an unwelcome sense of déjà vu. 
Current President Alassane Ouattara has stoked uncertainty as to whether he intends to step down or make the case that he is entitled to run for a third term. Henri Konan Bédié, who served as president from 1993 to 1999, is eyeing a return a power, and has allied with yet another former president, Laurent Gbagbo, to challenge the current ruling party. Gbagbo, whose refusal to acknowledge defeat in the election of 2010 tipped his country back into conflict, is still facing an appeal of his acquittal on war crimes charges at the International Criminal Court. Finally, Guillame Soro, formerly a leader of a rebel movement that fought Gbagbo's government, has also announced his intention to run for the presidency. Voters could be forgiven for feeling some cynicism as they watch the maneuvering of this cast of familiar characters, with their checkered histories and shifting alliances.
For years, elites in Abidjan have been so eager to drive toward a more prosperous future that they have shown little interest in a genuine social reckoning with the past. All of the old triggers for conflict—frustration around presidential succession, questions of nationality, toxic regional divides, and agitation for generational change—persist in the current political climate. Layered atop the fact that Côte d'Ivoire's growth has not been particularly inclusive, these flashpoints can be used to manipulate and mobilize struggling citizens.
Friends of Côte d'Ivoire would be wise to make conflict prevention a top priority in the year ahead and to support the efforts of civil society to bolster the independence of the electoral commission and transparency around the democratic process. Finally, investors eager to build on current successes cannot pretend that political questions do not implicate their interests. They should use their voices—not to weigh in on decisions about leadership that belong to the Ivorian people—but to warn against stoking the fires of conflict and division.