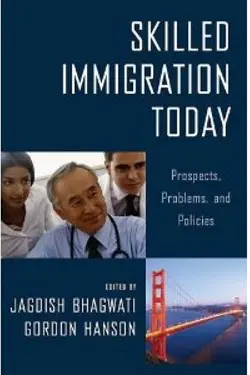 Skilled Immigration Today
Prospects, Problems and Policies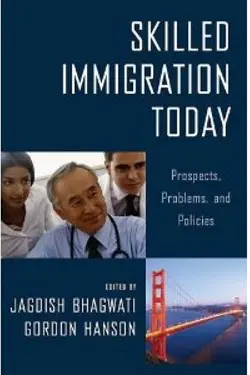 While immigration reform usually refers to unskilled labor, skilled immigration requires different policy action. Bhagwati and Hanson bring together today's foremost immigration experts to examine the phenomenon.
Book

Foreign policy analyses written by CFR fellows and published by the trade presses, academic presses, or the Council on Foreign Relations Press.
Skilled immigration into rich countries and competition for talent and professional skills are of major concern among nations today. Comprehensive immigration reform addressed to illegal immigration predictably foundered in Congress last year. This revived the question of skilled immigration and was hastily added to the proposed reform agenda in the hope that it would bring more pro-immigration troops into battle. Immigration reform still failed but it will not die. The specific issue of skilled immigration, and how to redesign it, will remain one of the central issues before the world community as well.

How important is this phenomenon? How do the legal-immigration systems of rich countries address this need? How do professional associations that may find such inflows a threat to their members' earnings seek to curtail these flows? What are the implications on the sending countries, which are generally less developed, when rich countries admit skilled professionals from them? Is it correct to object that the rich countries are depriving the poor ones of badly needed professionals (especially in Africa)? What should our immigration policies be in this regard? How should tax policy, for example, be changed in light of the growing phenomenon of skilled migrant flows? These and a host of related policy questions are addressed uniquely in Skilled Immigration Today. Bhagwati and Hanson present an informed awareness of the rich historical analysis of the phenomenon and several policy initiatives already attempted with sophisticated theoretical analysis. The essays, with an overview that ties them together, are written by today's foremost immigration experts.
---
Educators: Access Teaching Notes for Skilled Immigration Today.