Celebrating a Decade of the Conference on Diversity in International Affairs
Highlights From a Decade of CDIA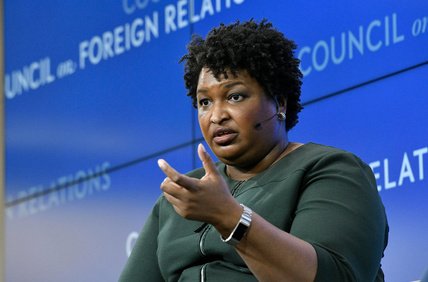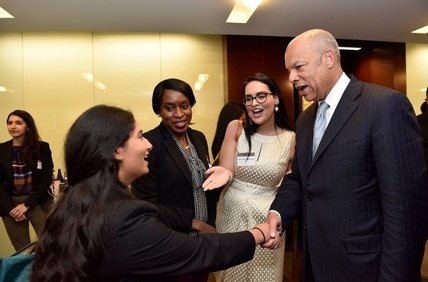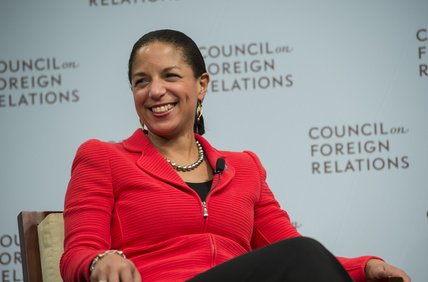 Keynote Speakers
Keynote speakers have included then-U.S. National Security Advisor Susan Rice (2014), former minority leader of the Georgia House of Representatives Stacey Abrams (2019), former Secretary of Homeland Security Jeh Johnson (2018), actor and former associate director for White House Office of Public Engagement Kalpen Modi (2016), president of the Ford Foundation Darren Walker (2021), Morgan Stanley vice chairman and managing director Carla Harris (2015), president and CEO of the International House Calvin Smith (2017), and NASA administrator Charles Bolden (2013). The keynote speaker for 2022 will be Roger Ferguson Jr., Steven A. Tananbaum Distinguished Fellow for International Economics at CFR, former president and CEO of TIAA, and former vice chairman of the board of governors of the U.S. Federal Reserve System.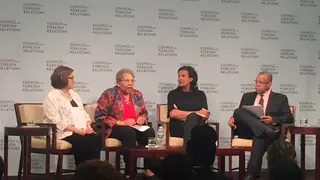 CDIA by the Numbers (2013 - 2021)
8 keynote speakers

20 foreign policy plenaries

59 career development breakout sessions

125 career counseling appointments

420 mentor matches

5000+ conference registrations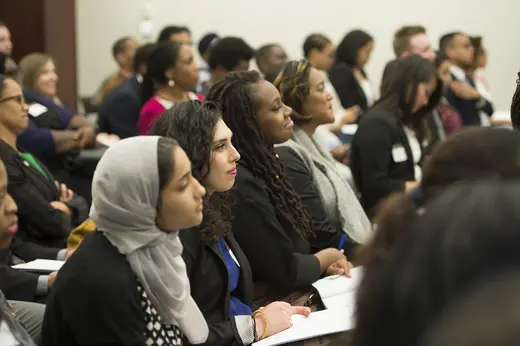 Reflections From Conference Participants
"Participating in the conference reinforced the need to have more discussions with family, friends, and colleagues about diversity and inclusion in U.S. foreign policy circles."
"We need more of these gatherings to ensure our foreign policymakers reflect the diversity of the American public."
"The conference is an excellent opportunity to meet and connect with similarly minded and ambitious professionals. The conference topics are interesting and relevant, and the speakers are appealing and knowledgeable."
"I find the plenaries and breakout sessions to be full of knowledge and practical ideas. This has helped me advance diversity efforts at the institutions I am affiliated with. This is why I love coming back to the conference."
CFR's Commitment to Diversity
More information on CFR's longstanding commitment to making the foreign policy community in the United States more representative of American society as a whole can be found here.