Australia, New Zealand Face China's Influence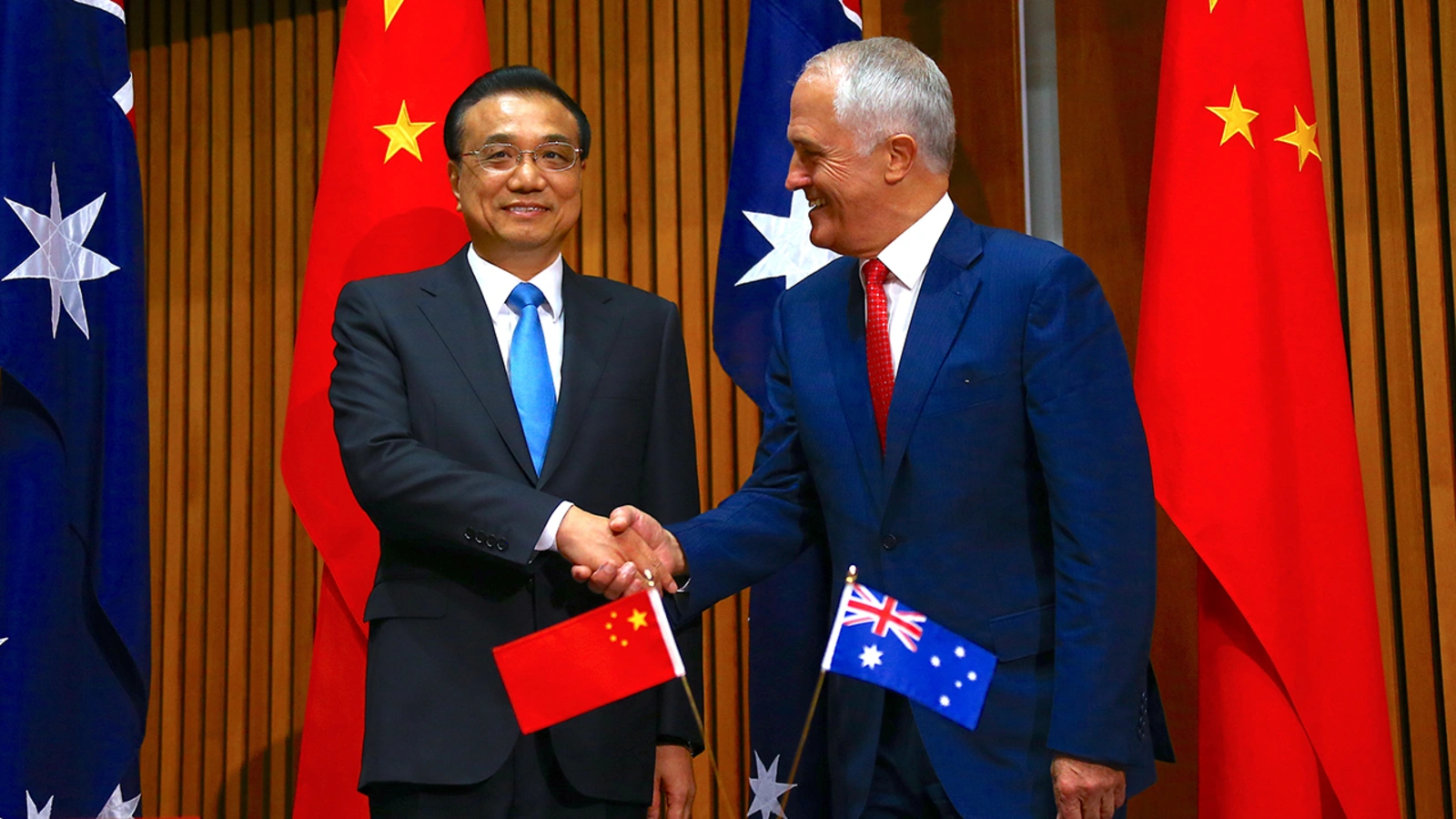 Reports that China has stepped up efforts to gain influence in foreign political systems have sparked concern in Australia, New Zealand, and other states amid signs that the campaign may be shaping debate on regional issues in Asia.
December 13, 2017 1:04 pm (EST)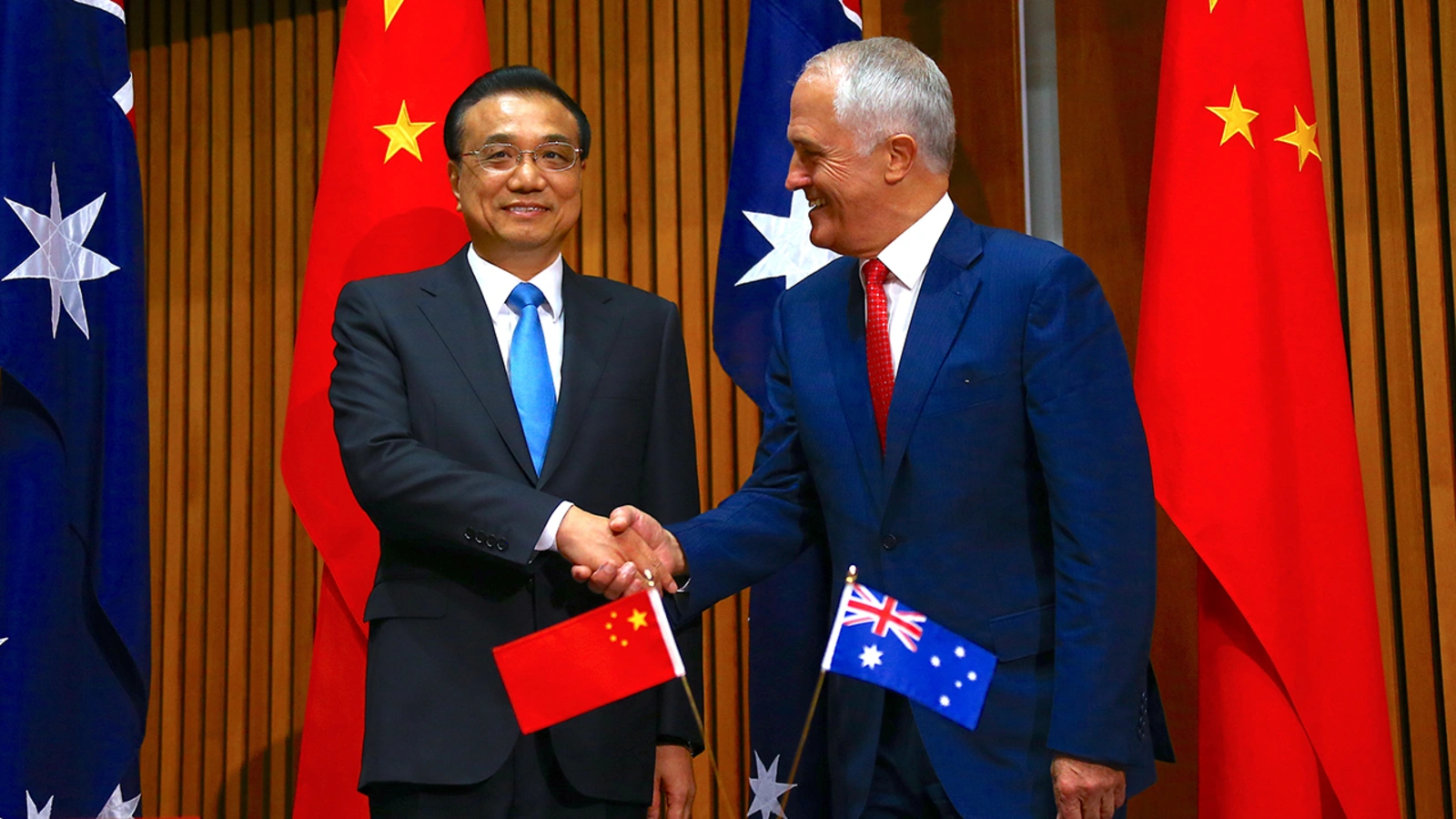 Expert Brief

CFR scholars provide expert analysis and commentary on international issues.
Over the past year, both the Australian and New Zealand governments have faced reports that the Chinese government has gained influence in their political systems, universities, and media markets. So far only Canberra has responded firmly. Australia's domestic intelligence agency, the ASIO, wrote in its annual report to parliament this year that it believed foreign governments are trying to extend their influence [PDF] in Australian society, posing "a threat to our sovereignty, the ­integrity of our national institutions, and the exercise of our citizens' rights."
Specifically, the intelligence service believes businesspeople with strong ties to Beijing and a desire to push pro-China views have been donating millions to the country's two major political parties. The agency had already delivered a warning in 2015 to the country's largest political parties about what Fairfax Media called "Chinese interference in Australian politics via massive cash donations." Despite the warnings, major political figures in Australia continued to take hundreds of thousands of dollars from these donors. A new analysis by Melbourne Law School's Dollars and Democracy Database found that, between 2000 and 2016, about 80 percent of foreign political donations to Australia's parties came from China.
China's influence campaign appears to have extended further in Australia. China's state security forces have reportedly engaged in a campaign to monitor Chinese nationals, including many students, there—even warning them not to offer any criticism of Beijing lest their relatives in China be harmed. The ASIO and senior officials around Prime Minister Malcolm Turnbull have begun questioning whether the threat of monitoring students and tactics taken by Chinese officials to scrutinize teaching on China in classrooms has censored debate about China within Australian higher education. The intelligence service's head, Duncan Lewis, told parliament in October that Canberra has to be "very conscious of the possibilities of foreign interference in our universities."
Chinese state media have created joint ventures in recent years with prominent Australian Chinese-language news outlets, ensuring that they publish stories from Beijing's state press. Beijing has also established centers for Chinese language and cultural studies, including Confucius Institutes, that some academics have claimed censor criticism of Beijing. The Guardian recently reported that one of these institutes was established within an Australian state government, sparking concern among some intelligence specialists that a Chinese state-linked actor was working in the Australian government.
These reported moves to influence political debate in Australia come at a time when Chinese leader Xi Jinping is overseeing a strategic shift in how Beijing interacts with the world. Unlike his predecessors, Xi is not shy of announcing that Beijing intends to wield global power—power he wants to use to push China's strategic and economic objectives, and to have influence in other states' domestic politics. China's increasingly bold approach is rattling Australian politics, and leading Canberra to rethink its laws on foreign funds flowing into politics, business, and educational institutions. For its part, China rejects the claims of interference surfacing in Australia, New Zealand and elsewhere, calling them "disgraceful" and "symptoms of McCarthyism" in an editorial published in the Global Times in December.
Influence Campaign in New Zealand?
New Zealand faces a similar challenge. Earlier this year, Anne-Marie Brady, a professor at the University of Canterbury, released a bombshell report documenting numerous ways Beijing has gained influence in New Zealand politics. Brady reported that Beijing has worked to place pro-China individuals in the leadership of ethnic Chinese associations in New Zealand, and has managed donations to the country's political parties.
Brady believes these strategies have been effective in convincing Wellington to adopt what it calls a "no surprises" China policy of only raising controversial issues in private with Beijing. Meanwhile, the Financial Times and the New Zealand news outlet Newsroom reported this year that Yang Jian, a leading member of parliament from the National Party, had a military intelligence background in China that he failed to disclose when he immigrated to New Zealand and that he has pursued close ties with an organ of the Communist Party in Beijing. Yang has reportedly pushed the National Party—which led New Zealand's government between 2008 and this year—to implement closer links with Beijing.
China has significant reasons for launching and expanding political influence campaigns in Australia and New Zealand, two democratic societies that are open to trade, immigration, and foreign cultural influences. The two countries have in recent years become increasingly economically dependent on China. China is Australia's largest trading partner. In 2008, New Zealand became the first developed nation to sign a free trade deal with China, which is now New Zealand's biggest goods-trading partner and second-biggest services-trading partner.
Exporting the 'China Model' and Exploiting Open Societies
In addition to pushing for China to wield more influence in other nations, Xi has also cited Beijing as a model for other countries, a step his predecessors were wary of taking. In October, the Financial Times reported that Xi's administration had tasked the United Front Work Department, a part of the Communist Party that handles foreign influence duties, which the Times said involved using "Chinese power to charm, co-opt, or attack well-defined groups and individuals" abroad. The U.S. Congressional-Executive Commission on China will hold a hearing this month on Beijing's attempts to wield influence in the United States.
Under Xi, Chinese embassies around the world have increasingly been tasked with monitoring China-born students who attend foreign universities. Meanwhile, by setting up new influence programs and upgrading its global media, the Chinese government has boosted its resources for influencing journalists, cultural figures, and ethnic Chinese associations abroad. For instance, in 2012, Beijing set up the Chinese Public Diplomacy Association (CPDA), which brings journalists and opinion leaders to China for trainings.
Xi's administration has devoted extensive new resources to globalizing China's state media outside of the Asia-Pacific. In 2009, Beijing announced it was devoting $6.5 billion to upgrading its state media networks. (The United States, by comparison, spends roughly $700 million annually on state-funded international broadcasting.) Beijing is modernizing its global state television channel, CGTN. The official news agency Xinhua, meanwhile, is adding bureaus around the world, including in the United States, at a time when many major news organizations in developed democracies are shedding staff due to financial pressures.
Regional Security Overtones
China's political influence could have significant strategic and economic ramifications. Australia is one of the United States' closest allies. Any lasting tilt by Canberra away from Washington would have seismic consequences throughout the Asia-Pacific. Australia and New Zealand are both part of the Five Eyes intelligence sharing network that also includes Canada, the United Kingdom, and the United States, and any penetration by Beijing of senior levels of government in one Five Eyes member state would worry the others.
Wielding greater influence in Australia and New Zealand could also allow China to apply pressure on the two nations, which are regional leaders, to stay neutral on disputes in Southeast Asia. In recent years, New Zealand leaders have become reticent about disputes in the South China Sea. Australia has thus far declined to join U.S.-led freedom of navigation operations there, and has repeatedly stated that it will not take a side in disputes over the sea. And if more people in Australia, New Zealand, or other countries consume information that derives from Chinese state media, it could reshape narratives about Chinese policies in those nations.
In one notable instance, prominent former Labor Party Senator Sam Dastyari told the Chinese media last year that Australia should not involve itself in China's activities in the South China Sea—even though Beijing claims nearly the entirety of the sea. After Dastyari made the remark, media outlets revealed that he took this position after a major, pro-China donor who had paid Dastyari's legal bills in the past had threatened to pull a $400,000 donation to the Labor Party. Amid the controversy, Dastyari quit his post this month, and the Washington Post reported that Peter Dutton, the health minister, accused Dastyari of "being a 'double agent' of China." Australia's ethnic Chinese associations also apply pressure regarding the South China Sea. The Sydney Morning Herald reported in 2016 that, before Malcolm Turnbull made his first visit to China as prime minister, "some sixty Chinese community leaders in Australia gathered in Sydney urging him to watch his words when discussing the South China Sea in Beijing."
Public polling, meanwhile, suggests that China's efforts in Australia and New Zealand may be working. In a Pew Research Center study released this year, China was viewed favorably by 64 percent of Australians, up from 57 percent two years ago. And a poll this year by Massey University and the New Zealand news website Stuff showed that, if given a choice to build closer bilateral ties with the United States, the United Kingdom, or China, a plurality of New Zealanders would choose China.
Managing Bilateral Tensions
While Australia has begun to develop a robust response, it faces the challenge of protecting its strategic interests while being careful not to stigmatize Chinese-Australians. In addition to Australia's top intelligence agency increasing its investigations into Chinese influence, the Australian Foreign Investment Review Board has begun applying greater due diligence to investments. Australia's ruling political coalition will pass legislation banning foreign donations to political parties and activist groups in the country, and force anyone representing foreign interests in Australia to register as such, in a manner similar to the U.S. Foreign Agents Registration Act.
New Zealand has been slower to develop a clear response. Prime Minister Jacinda Ardern has reportedly refused to comment on the prospect of the country's spy agency launching a probe into Chinese political influence in New Zealand. The Financial Times reported in December of this year that briefings provided to Ardern by New Zealand national security chiefs have raised fresh concerns about political interference coming from Beijing.
Even for Australia, reckoning with forms of influence other than funding political parties or individual politicians will be hard. Many soft power efforts are seen by publics as benign, and as having positive cultural benefits.
Still, in Australia, it seems unclear whether China's efforts will have the long-term effect of actually bolstering bilateral ties, or will instead lead to cooling between Canberra and Beijing. Australia is stepping up its defenses against China—perhaps not what Beijing wanted. As the Turnbull government has spoken out about some of Beijing's influence efforts, and Canberra has moved to pass laws on foreign donations to politicians, Chinese elites have become increasingly skeptical of and even angry at Australia, as the Lowy Institute reported last week. This growing mistrust means that China's influence strategy there could backfire.