THE CHINA MISSION: George Marshall's Unfinished War, 1945–1947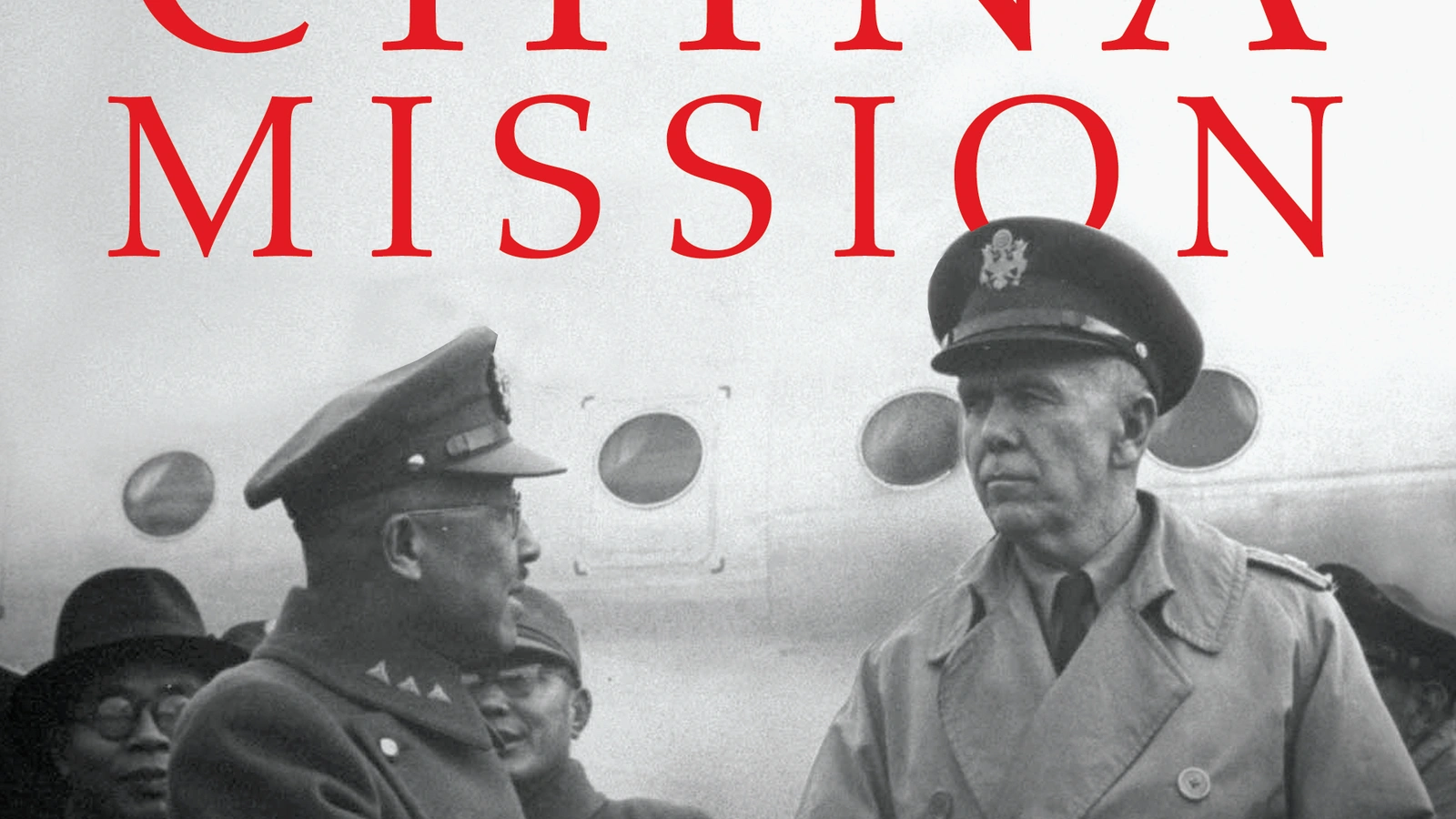 April 9, 2018 3:00 pm (EST)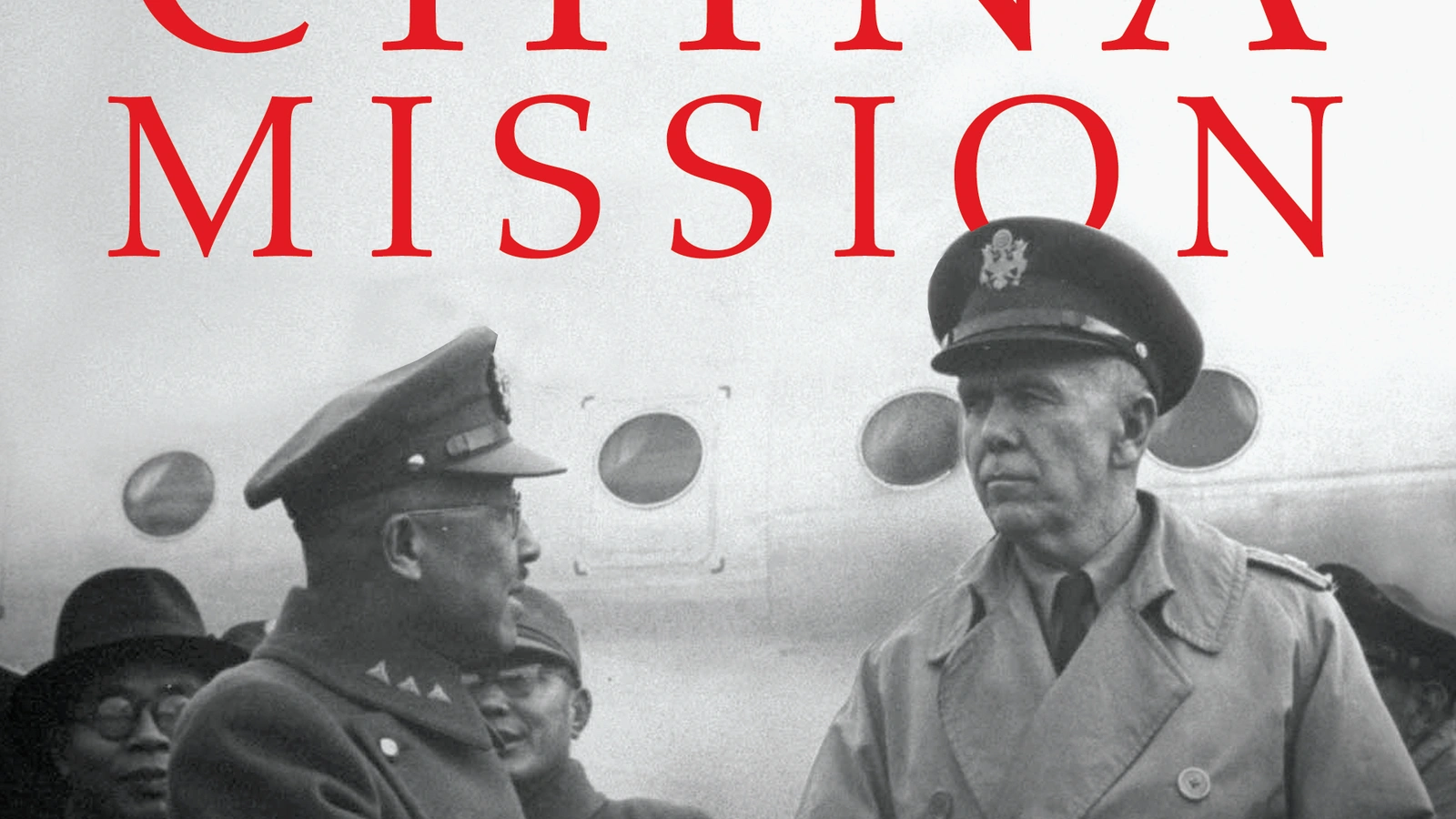 News Releases
As the United States courts a trade war with China, a timely new book by Foreign Affairs' Executive Editor Daniel Kurtz-Phelan illuminates how U.S. policymakers have been vexed by relations with China since the end of World War II. The China Mission: George Marshall's Unfinished War, 1945–1947 cuts against the dominant myths we still hold of the years after World War II and offers a case study in Americans' persistent wishful thinking about China.
Today, General George Marshall is most often remembered as the architect of the Allied victory in World War II and as the secretary of state whose Marshall Plan spurred European recovery and checked Soviet expansion at the start of the Cold War. But what has been largely forgotten is the mission that came in between those two achievements—a true turning point in history that would shape the course of both global and American politics through the Cold War and beyond. With pinpoint detail and gripping drama, Kurtz-Phelan traces this crucial but underappreciated piece of history to reveal a fascinating story not just of diplomatic wrangling and guerrilla warfare, but also of intricate spycraft and charismatic personalities. The consequences of this narrative still echo in America's struggles today.
In 1945, a few months after the end of World War II, conflict in China between the Nationalists and Communists threatened to suck in the United States and end in revolution. Marshall's assignment was to broker a peace, build a Chinese democracy, and prevent a Communist takeover.
At first, his success seemed miraculous. Through a series of grueling maneuvers and negotiations—including with Mao Zedong—Marshall brokered a ceasefire and helped lay the groundwork for a democratic constitution. But as the Cold War began take shape, those deals fell apart. Marshall would be faced with one of the most difficult challenges of his career, as he stayed in China for months longer than he expected to and labored to find a solution without setting off World War III—which many at the time considered all but inevitable.
Drawing on declassified documents, personal diaries and letters, and more, Kurtz-Phelan tells the story of the full thirteen months of Marshall's mission and explores the implications of this struggle not only for Marshall's career as a strategist and statesman, but also for U.S. politics and foreign policy for decades to come.
Marshall's supposed "final mission" was in fact just the start of a new and momentous chapter in his career. He left China in 1947 to become secretary of state and then secretary of defense, forging a model of American global leadership that persists today. As Kurtz-Phelan shows, many of the most celebrated achievements of this era—such as the Marshall Plan—were born of Marshall's experience in China. For Marshall, the mission was a hard lesson in the limits of American power that shaped his view of strategy and statesmanship.
If Marshall's life embodies today's conception of American leadership at its best—strong, generous, bold—his thirteen months in China taught him the hardest part of strategy: to focus on the battles that can be won. And if biographies of Marshall have tended to elide the China mission, Kurtz-Phelan corrects the history, leading to a fuller and more truthful understanding of Marshall and American power itself. Drawing on eyewitness accounts both personal and official, The China Mission offers a close-up, often surprising view of the central figures of the time as they stood face-to-face and struggled to make history.
Kurtz-Phelan previously served in the U.S. State Department as a member of the secretary of state's policy planning staff. His reportage and analysis have appeared in publications including the New York Times and The New Yorker.
For review copies or to schedule an interview with Kurtz-Phelan, please contact Zachary Hastings Hooper, 202.531.2512 or [email protected].
*EARLY PRAISE FOR THE CHINA MISSION*
"America has always sought to convert rather than understand China, whether to Christianity or capitalism. . . . In this brilliant historical study, Daniel Kurtz-Phelan focuses on the pivotal moment of misunderstanding between these two very different countries. As a bonus, he provides a beautifully written portrait of George Marshall, a statesman of such integrity that he seems as far removed from Washington, DC, today as would an ancient Roman."
—Fareed Zakaria, CNN host and author of The Post-American World
"[The China Mission] has much to teach us about both the past and future of American leadership—as well as about what individual leadership means in the face of hard choices. I have rarely read such a vivid account of how diplomacy really works."
—Madeleine Albright, former secretary of state
"This deeply researched, gripping account is enhanced by the author's striking portrayals of [Mao Zedong and Chiang Kai-shek]. . . . . [A] page-turning narrative of an important chapter in Cold War history."
—Library Journal 
"The best character study of Marshall I've yet seen. He comes alive here as in nothing else that's been written about him. A major achievement."
—John Lewis Gaddis, author of George F. Kennan and professor of history at Yale University
"In gripping, crystalline detail, Daniel Kurtz-Phelan has given us a vital new chapter on American statecraft. The lessons from what he calls the 'unsettled world' of the early Cold War are urgently relevant today. The China Mission will be read for years to come as a window on the origins of American power—and the limits of its reach."
—Evan Osnos, New Yorker staff writer and author of Age of Ambition