The Marshall Plan Holds Lessons for Present Tensions With Russia, Benn Steil Writes in New Book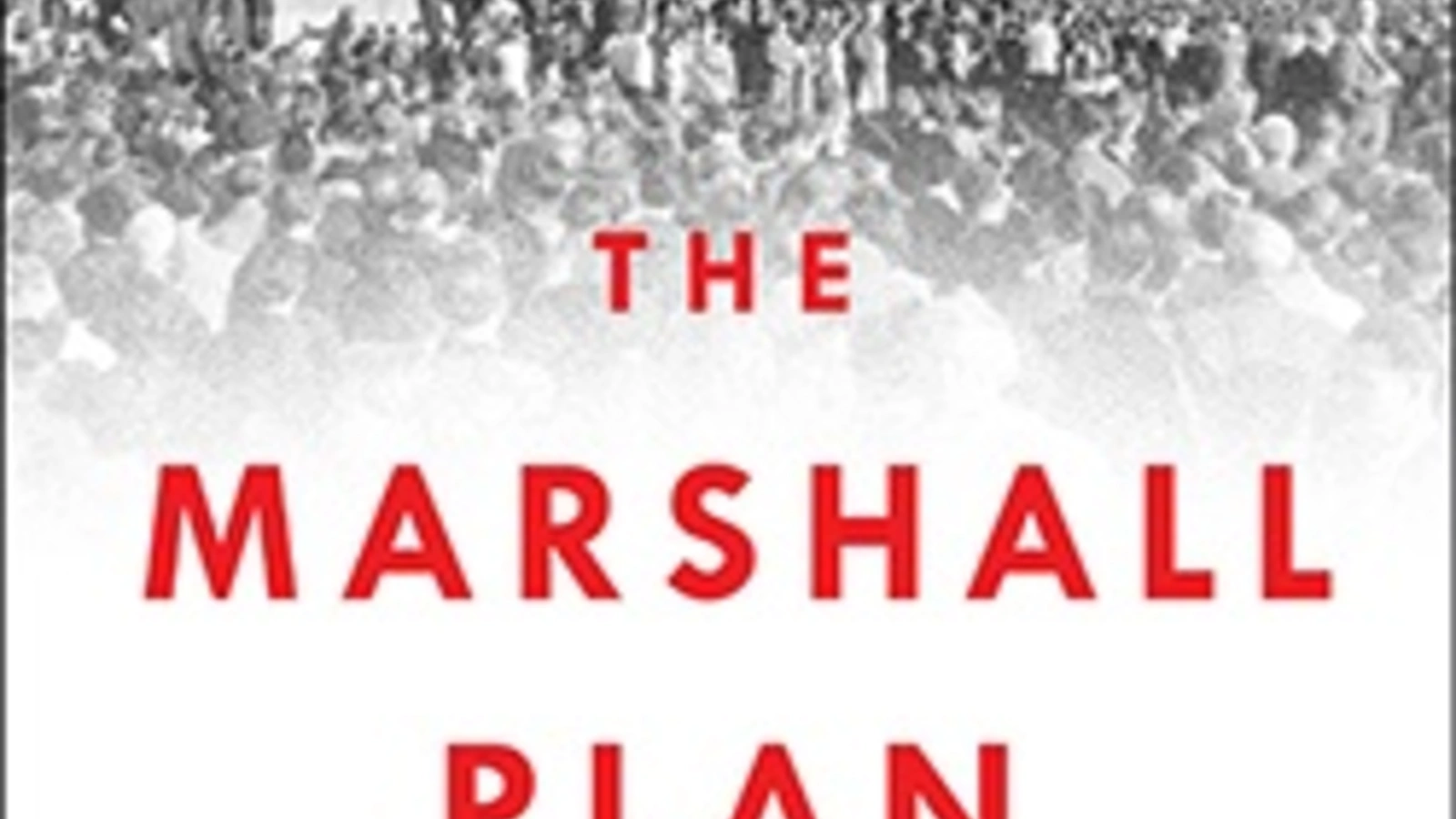 February 13, 2018 4:55 pm (EST)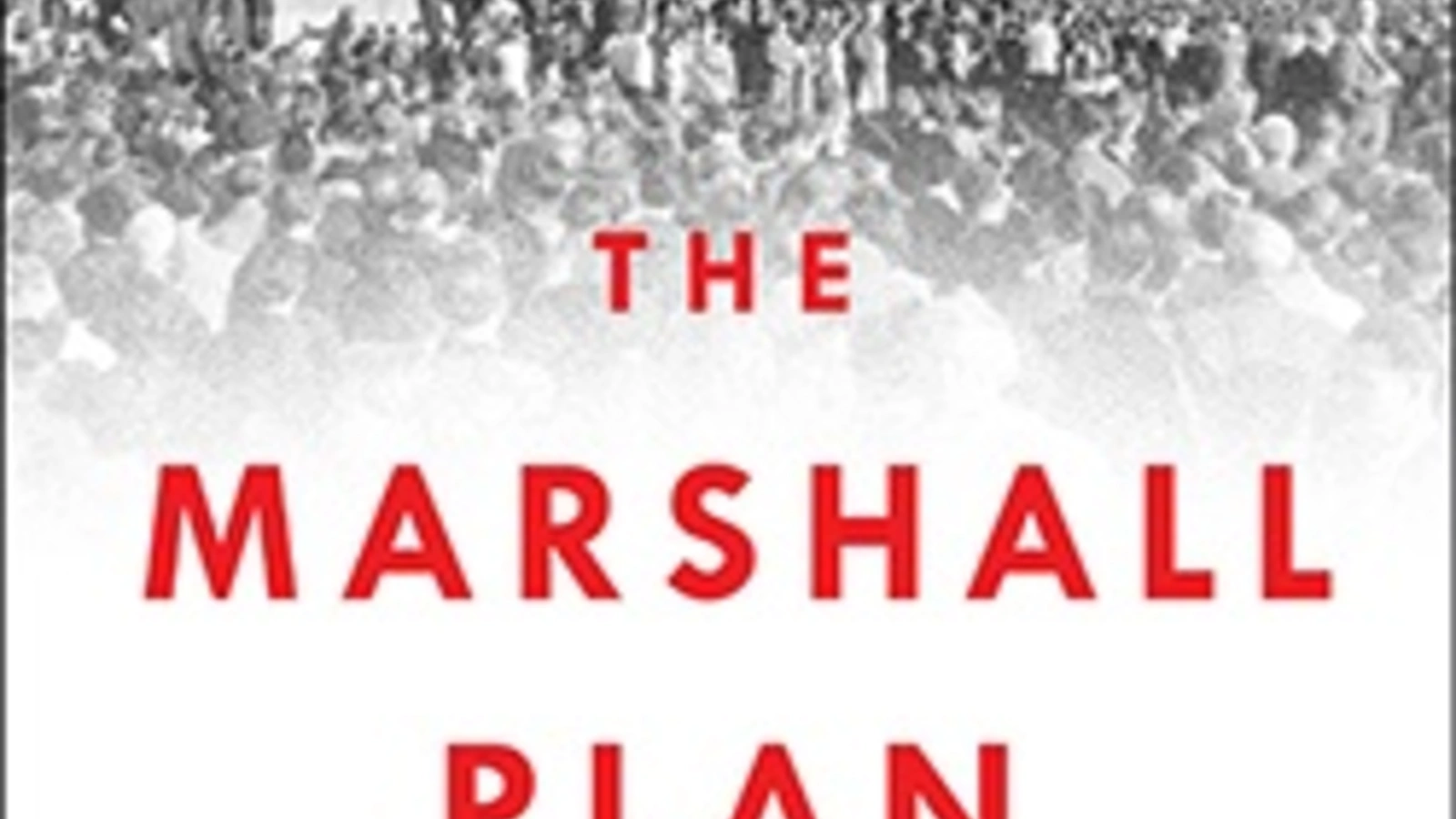 News Releases
February 13, 2018—The Marshall Plan—the costly and ambitious initiative to revive western Europe after World War II—marked the true beginning of the Cold War, argues Benn Steil. Bringing to bear new Russian and American archival material, Steil shows that it was only after the launch of the plan in 1947 "that both sides, the United States and the Soviet Union, became irrevocably committed to securing their respective spheres of influence."
In his new book, The Marshall Plan: Dawn of the Cold War, Steil describes how President Harry S. Truman's State Department, under George C. Marshall's leadership, formulated the recovery program to provide Europe with a new economic and political architecture appropriate for a continent divided into two worlds: a capitalist and a communist one. The Marshall Plan "promised a continuing energetic U.S. presence, underwritten by a reindustrialized capitalist western Germany at the heart of an integrated, capitalist western Europe," Steil explains. His narrative, which Paul Kennedy's Wall Street Journal review calls "brilliant," brings to life the most dramatic episodes of the early Cold War—such as the Prague coup, the Berlin blockade, and the division of Germany—and shows how they unfurled from Soviet dictator Joseph Stalin's determination to undermine the U.S. intervention.
Steil, senior fellow and director of international economics at the Council on Foreign Relations, and author of the award-winning book The Battle of Bretton Woods, asserts that whereas "the Marshall Plan is remembered as one of the great achievements of American foreign policy," it fell short in one of its principal goals. The Plan "aimed at aiding American military disengagement from Europe, yet ended up, through NATO [North Atlantic Treaty Organization], making it both deeper and enduring."
Given current echoes of the Cold War, the tenuous balance of power and uncertain order of the late 1940s is as relevant as ever. The Marshall Plan provides critical context into understanding today's international landscape. "Many of the institutions we now take for granted as natural elements of the liberal postwar order—in particular, the European Union, NATO, and the World Trade Organization—were forged under U.S. leadership during the early Marshall years," writes Steil. This order is now under threat, Steil argues, partly from failures in American diplomacy.
"In the wake of the devastation of WWII, the Marshall Plan and NATO provided western Europe with [economic and physical] security and kept it firmly on the democratic, capitalist path," Steil writes. "Yet in the quarter century since the passing of the Soviet Union," he contends, "Grand Strategy has been set aside in favor of improvisation to pacify competing interests." As a result, Steil asserts, the NATO expansion policy is failing to extend reliable security guarantees.
The Marshall Plan worked, Steil reasons, "because the United States aligned its actions with its interests and capacities in Europe, accepting the reality of a Russian sphere of influence into which it could not penetrate without sacrificing credibility and public support." Washington is today, he believes, losing both.
"Great acts of statesmanship are grounded in realism no less than idealism," Steil concludes. "It is a lesson we need to relearn."
To interview Benn Steil, please contact the Global Communications and Media Relations team at 212.434.9888 or [email protected]. Visit the book page at cfr.org/marshallplan.
Praise for The Marshall Plan:
"As Benn Steil details in his brilliant book The Marshall Plan, the Soviets had shown ever-greater intransigence throughout 1946 and 1947 in regard to all proposals for the economic rebuilding of Europe and the political reconstitution of the defeated Germany. . . . The story of the Marshall Plan has been recounted many times before, including by those who were its architects and thus, like Dean Acheson, Present at the Creation. But Mr. Steil's is by far the best study yet, because it is so wise and so balanced in its judgments."—Paul Kennedy, J. Richardson Dilworth Professor of History, Yale University, in the Wall Street Journal  
"Benn Steil has made clarifying complex subjects a specialty: first with his well-received Battle of Bretton Woods, and now with this comprehensive history of the Marshall Plan. Drawing on an equally keen grasp of diplomacy, economics, and grand strategy, Steil sets a new standard for our understanding, not just of the Cold War, but also of the post-Cold War era, where the future of Europe and the role of the United States in it are once again at stake. An outstanding—and certainly timely—accomplishment"—John Lewis Gaddis, Robert A. Lovett Professor of Military and Naval History, Yale University
"In his new book, Benn Steil tells a double story: that of the launch of the Marshall Plan, the unprecedented American program to help rebuild Europe after World War II, and also of the various Soviet attempts to thwart and counter it. Enlivened by brilliantly-wrought pen portraits, this gripping narrative adds a whole new perspective on one of the most fateful periods in world history."—Liaquat Ahamed, Pulitzer Prize-Winning Author of Lords of Finance
"The Marshall Plan is a remarkably insightful and beautifully written work of diplomatic and economic history. Leaders and pundits keep calling for new 'Marshall Plans' around the globe, but how many actually understand what the real one was about, how it was created, and what it achieved? This book will open eyes and minds."—Alan Greenspan, Former Chairman of the Federal Reserve
"In this fascinating book, Benn Steil returns to one of the enduring achievements of American diplomacy: the Marshall Plan to rebuild European allies that were close to collapse after World War II. A lucid and engaging writer, Steil has a rare gift for blending economic and political history, showing how the Marshall Plan dashed Soviet hopes that the United States would retreat from Europe. At a time when the radical Trump administration is trashing American alliances around the globe, this book is a powerful reminder of how hard it was to build them, and how dangerous the world can be without them."—Gary J. Bass, Author of The Blood Telegram: Nixon, Kissinger, and a Forgotten Genocide