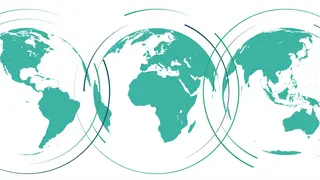 About the Project
The Council of Councils is a CFR initiative connecting leading foreign policy institutes from around the world in a common conversation on issues of global governance and multilateral cooperation. The Council of Councils draws on the best thinking from around the world to find common ground on shared threats, build support for innovative ideas, and introduce remedies into the public debate and policymaking processes of member countries.
The membership of the Council of Councils includes leading institutions from twenty-four countries, roughly tracking the composition of the Group of Twenty (G20). The network facilitates candid, not-for-attribution dialogue and consensus building among influential opinion leaders from established and emerging nations. A list of member organizations is available on the Council of Councils roster page.
In addition to an annual conference, the Council of Councils provides an ongoing exchange for research and policy collaboration among its members, including during regional conferences hosted by members. The group also considers long-term structural reforms that would enhance the global governance capacity of leading international institutions.
To explore more about this initiative, you can visit the Council of Councils website. 
The Council of Councils initiative is made possible by the generous support of the René Kern Family Foundation and Robina Foundation.