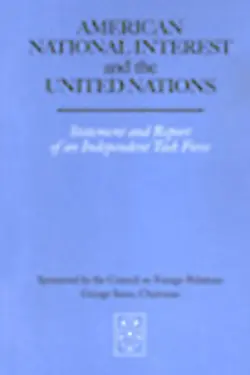 American National Interest and the United Nations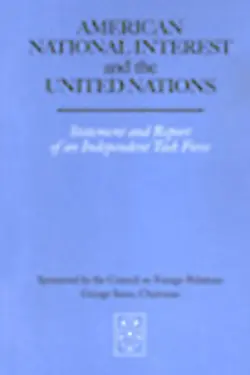 Task Force Report

Analysis and policy prescriptions of major foreign policy issues facing the United States, developed through private deliberations among a diverse and distinguished group of experts.
This statement and report - the result of an expert nonpartisan Task Force including UN critics and advocates, Republicans and Democrats, liberals and conservatives - examine whether the United Nations has advanced or hindered the pursuit of U.S. interests in the last five years. It asks what changes within the UN will allow the United States to pursue its objectives more effectively. The report concludes that when the United States knows what it wants from the United Nations and takes the lead in getting it, the UN provides important assistance in advancing U.S. interests.