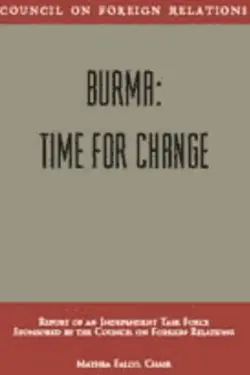 Burma: Time For Change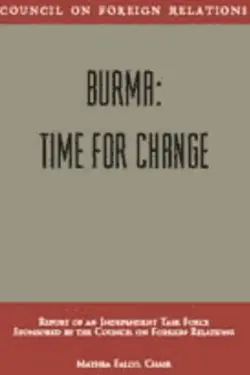 Task Force Report

Analysis and policy prescriptions of major foreign policy issues facing the United States, developed through private deliberations among a diverse and distinguished group of experts.
Burma is one of the most tightly controlled dictatorships in the world. For more than four decades, Burma's 50 million people have been oppressed by military rulers who have systematically impoverished the country's natural and human resources.  The country is home to a genuine democracy movement, but it is brutally suppressed by the military government. Recognizing that democracy and the National League for Democracy (led by Aung San Suu Kyi) cannot survive in Burma without the help of the United States and the international community, this report sounds a clarion call for change.
This independent Task Force report makes smart recommendations for U.S. policy toward Burma in the areas of human rights, democracy, and the rule of law; humanitarian assistance, particularly HIV/AIDS; narcotics control; and refugees.  It urges the United Nations to call for the immediate release of Aung San Suu Kyi and addresses the challenges facing the United States. Its recommendations are intended to inform U.S. government action as well as to increase U.S. cooperation with other countries to bring about a long overdue political, economic, and social transformation in Burma. "The Burmese regime has repeatedly broken its promises to begin substantive dialogue with the democratic opposition," said Task Force Chair Mathea Falco. "It is time for the UN and the international community to take action."