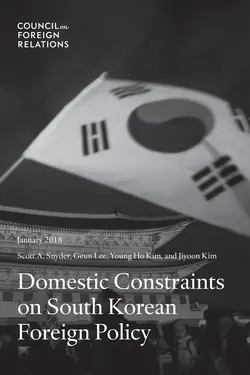 Domestic Constraints on South Korean Foreign Policy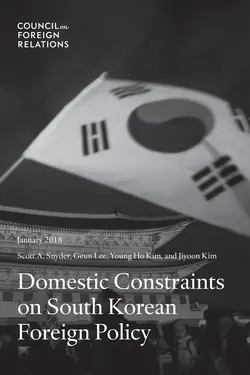 South Korea's foreign policy foundations are sound, but the country should manage potential domestic constraints, including the National Assembly, bureaucratic interests, public opinion, and the country's constitution, to present an effective, united foreign policy.
Report
Overview
South Korea has historically been a victim of geopolitical rivalries among contenders for regional hegemony in East Asia. But the country's rise in influence provides a glimmer of hope that it can break from its historical role by using its expanded capabilities as leverage to shape its strategic environment. The pressing dilemma for South Korean strategic thinkers is how to do so. As the regional security environment becomes more tense, South Korea's strategic options are characterized by constraint, given potentially conflicting great-power rivalries and Pyongyang's efforts to pursue asymmetric nuclear or cyber capabilities at Seoul's expense.
South Korea's relative weakness puts a premium on its ability to achieve the internal political unity necessary to maximize its influence in foreign policy. Students of Korean history will recall that domestic factionalism among political elites was a chronic factor that hamstrung Korea's dynastic leadership and contributed to its weakness in dealing with outside forces.
One recent example demonstrates how South Korea's domestic political turmoil continues to incapacitate its foreign policy–making. The bribery and influence-peddling scandal in late 2016 and early 2017 that led to the impeachment of President Park Geun-hye generated a political leadership vacuum at a moment of rising tensions surrounding the development of North Korea's nuclear program. Although the impeachment process and subsequent snap elections were testaments to the effectiveness of South Korean democratic procedures as instruments of public accountability, the impeachment itself caused South Korea to lose diplomatic momentum and influence over an issue that directly affects its national security interests.
Against this backdrop, the four essays in this volume provide in-depth examinations of the National Assembly, public opinion, bureaucratic politics, and constitution as possible impediments to South Korea's ability to achieve its foreign policy objectives. Given the country's relative weakness and the likelihood that it cannot fully control its external security environment against grave challenges from larger powers, it is all the more important for South Korea to manage and reduce the domestic constraints on its ability to project an effective and united foreign policy to the world.
These essays support the argument that strong and effective presidential leadership is the most important prerequisite for South Korea to sustain and project its influence abroad. That leadership should be attentive to the need for public consensus and should operate within established legislative mechanisms that ensure public accountability. The underlying structures sustaining South Korea's foreign policy formation are generally sound; the bigger challenge is to manage domestic politics in ways that promote public confidence about the direction and accountability of presidential leadership in foreign policy.