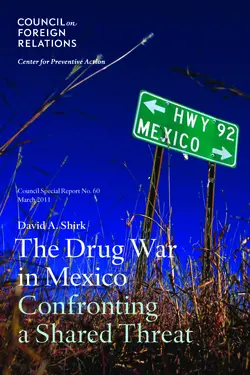 The Drug War in Mexico
Confronting a Shared Threat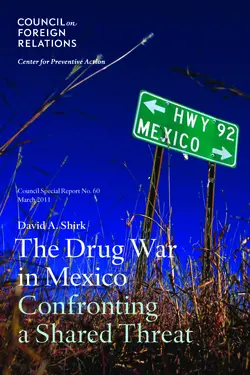 Council Special Report

Concise policy briefs that provide timely responses to developing crises or contributions to current policy dilemmas.
Overview
The drug war in Mexico has caused some U.S. analysts to view Mexico as a failed or failing state. While these fears are exaggerated, the problems of widespread crime and violence, government corruption, and inadequate access to justice pose grave challenges for the Mexican state. The Obama administration has therefore affirmed its commitment to assist Mexico through continued bilateral collaboration, funding for judicial and security sector reform, and building "resilient communities."
David A. Shirk analyzes the drug war in Mexico, explores Mexico's capacities and limitations, examines the factors that have undermined effective state performance, assesses the prospects for U.S. support to strengthen critical state institutions, and offers recommendations for reducing the potential of state failure. He argues that the United States should help Mexico address its pressing crime and corruption problems by going beyond traditional programs to strengthen the country's judicial and security sector capacity and help it build stronger political institutions, a more robust economy, and a thriving civil society.