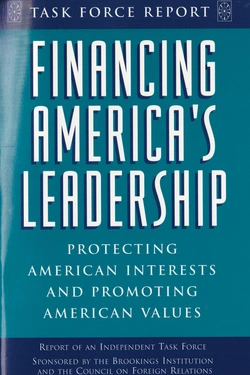 Financing America's Leadership
Protecting American Interests and Promoting American Values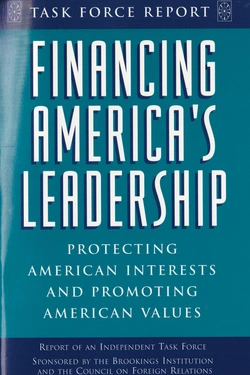 Task Force Report

Analysis and policy prescriptions of major foreign policy issues facing the United States, developed through private deliberations among a diverse and distinguished group of experts.
Relative to the average of the 1980's, U.S. government spending on international affairs has fallen nearly 20 percent in real terms and will decline by as much as another 30 percent under budget-balancing plans proposed by the president and Congress.
An Independent Task Force convened by the Brookings Institution and the Council on Foreign Relations was asked to assess the consequences of this trend and to make appropriate recommendations. In its Statement, the Task Force concludes that the cuts adversely affect the ability of the United States to protect and promote its economic, diplomatic, and strategic agendas abroad. Unless the trend is reversed, American vital interests will be jeapordized.