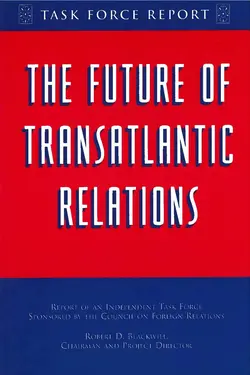 The Future of Transatlantic Relations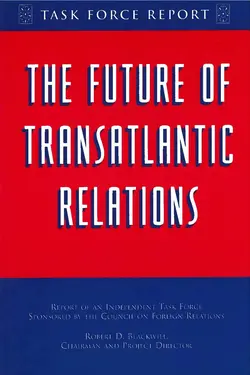 Task Force Report

Analysis and policy prescriptions of major foreign policy issues facing the United States, developed through private deliberations among a diverse and distinguished group of experts.
Notable opportunities exist for the U.S.-European relationship to help mold the twenty-first century's international system. Despite the absence of the Soviet threat, the two sides of the Atlantic continue to share enduring vital interests and face a common set of challenges both in Europe and beyond. These challenges are so many and diverse that neither the United States nor the allies can adequately address these regional and global concerns alone, especially in light of growing domestic constraints on the implementation of foreign policy. Thus, promoting shared interests and managing common threats to the West in the years ahead will necessitate not only continued cooperation, but a broader and more comprehensive transatlantic partnership than in the past.
The prescriptions in this independent Task Force report seek to intensify such a partnership. Some reinforce current administration policy, especially with respect to European security and political economy. Some policy suggestions go against administration policies, particularly outside Europe. The entire thrust of the report's ambitious prescriptions, however, requires more vigorous and active presidential and congressional leadership than has often been seen in recent years. The most important departure from present U.S. policy is the report's emphasis on drawing Europe over time much further into a global strategic partnership with the United States to help shape the new era.