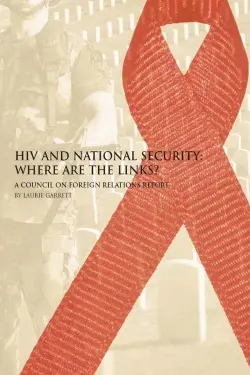 HIV and National Security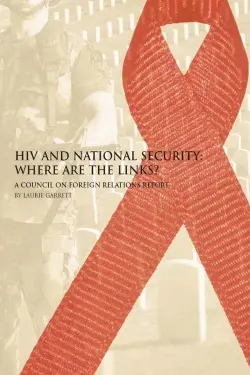 Report
Overview
The HIV/AIDS pandemic is affecting the security of states throughout the world, weakening economies, military and police forces, government structures, and social structures. This is the principal conclusion of the Council Report, HIV and National Security: Where Are the Links?
Authored by Pulitzer Prize-winning journalist Laurie Garrett, Senior Fellow for Global Health at the Council, the report finds that nations with high rates of HIV infection in their productive labor forces and uniformed services have managed to remain intact, from the village level on up, through a plethora of coping mechanisms. But many of these nations are "coping" with HIV while also experiencing massive poverty, tuberculosis, drug-resistant malaria, regional conflicts, and a host of other serious challenges. HIV is exacerbating each of these problems, and they, in turn, are straining mechanisms designed to cope with AIDS to the point of failure.
These effects are being felt long before the great wave of AIDS illnesses and deaths have occurred in most of these countries, and are predicted to worsen deeply over the coming ten years. "The pandemic now directly afflicts approximately forty million people, has orphaned more than twelve million children, and killed more than twenty million people."