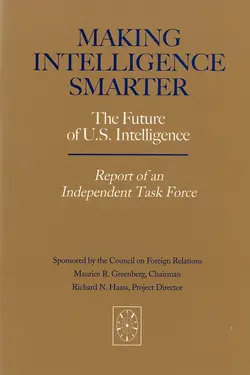 Making Intelligence Smarter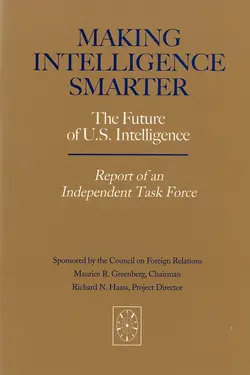 Task Force Report

Analysis and policy prescriptions of major foreign policy issues facing the United States, developed through private deliberations among a diverse and distinguished group of experts.
The need for intelligence, and for a capability within the U.S. government to collect, produce, and disseminate it, remains critical. The end of the Cold War will not usher in an age of peace and security. Nor is the need for intelligence eliminated by new sources of open information. There are still important but hard to learn facts about targets---the intentions and capabilities or rogue states and terrorists, the proliferation of unconventional weapons, the disposition of potentially hostile military forces---that can only be identified, monitored, and measured through dedicated intelligence assets. The United States will have to continue to devote significant resources to intelligence if it wants an enhanced capability. The money will be well spent if it improves the effectiveness of diplomatic and military undertakings. Good intelligence cannot guarentee good policy, but poor intelligence frequently contributes to policy failure.
This is a principal finding of a report of a Task Force of former government officials, military officers, businessmen, and scholars. This report offers judgments and makes recommendations on some of the most important questions affecting the future of U.S. national security: priorities for intelligence collection, the role of economic intelligence, improving analysis and increasing its impact, the future of clandestine activities, reorganizing the intelligence community, intelligence ties with both the military and law enforcement, and congressional and public oversight.