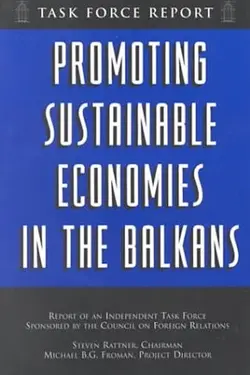 Promoting Sustainable Economies in the Balkans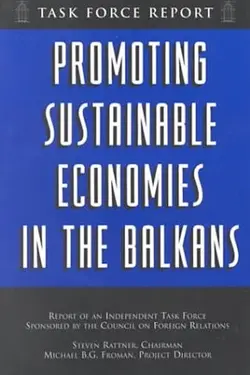 Task Force Report

Analysis and policy prescriptions of major foreign policy issues facing the United States, developed through private deliberations among a diverse and distinguished group of experts.
The conflict in Kosovo, less than four years after the brutal civil war in Bosnia, was a wake-up call to the international community. The West and others had once again underestimated the powerful forces of ethnic hatred and historical grievances in the Balkans. According to this independent Task Force report, economic reconstruction alone will not be sufficient to bring long-term peace and stability to the Balkan region, although raising living standards could foster sustainable economic growth and reduce political tensions.
International support and attention is a wasting asset, the report warns, and the countries in the region have only a few years to demonstrate real progress before the international community turns its focus elsewhere. Reform will be difficult. But if the Balkan countries do not reform, there will be severe limits to the amount of assistance they can expect from the outside world, and, in the absence of reform, foreign financial assistance will be of only limited utility. The Balkan counties cannot expect significant international support if they are not committed to taking the necessary steps to put themselves on the right track, and that support will be of only limited utility unless those steps are taken.
Moreover, the European Union (EU) will have to articulate more clearly and credibly a path toward European integration for the Balkan economies, since the prospect of integration in the EU may well be the single most important motivating factor for undertaking reform.