Understanding China's Military Expansion and Implications for U.S. Policy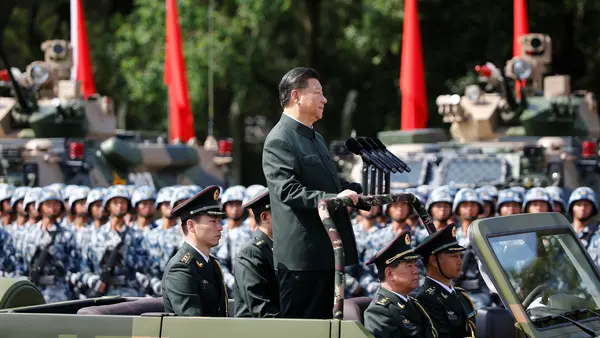 May 17, 2018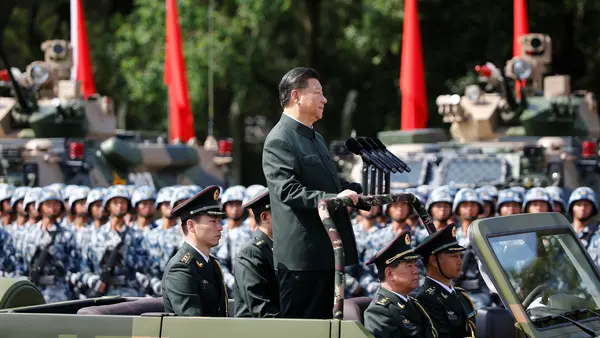 Testimony

Testimony by CFR fellows and experts before Congress.
On May 17, 2018, Patricia Kim testified before the House Permanent Select Committee on Intelligence on China's worldwide military expansion. She discussed President Xi Jinping's efforts to modernize the People's Liberation Army (PLA) and to strengthen his personal control over the military, the aggressive expansion of the PLA's presence in the East and South China Seas, and the mutually reinforcing nature of China's commercial and military activities abroad. Kim also highlighted the serious challenges China faces in its quest to become a global military power, from potential sources of internal instability, to Beijing's relative lack of allies and soft power in the East Asian region and beyond.

When responding to China's military expansion, Kim recommended that the United States should work with its allies and partners to shape the environment around China to disincentivize destabilizing behavior and to encourage Beijing to use its newfound power in constructive ways. To do this, Kim stressed that the United States must speak from a position of strength so that Beijing understands any attempts to restrict the United States' presence in the East Asia will come at a great cost and set China back in its many ambitions.

Kim recommended that the United States focus on its comparative advantages by:
Strengthening military capabilities and maintaining a leading edge in technological innovation. Defensive measures to protect critical industries from Chinese espionage and strategic investment are necessary but not sufficient to stay ahead in the race for technological superiority. The United States must invest in education and research, and facilitate collaboration across industries and with allies to maintain its lead.
Strengthening alliances and security partnerships. Alliances are an invaluable asset that enable the United States to lead collective challenges against Chinese aggression and to generally shape outcomes in the global arena. The United States should work with allies to strengthen individual and joint military capabilities, and endeavor to resolve disputes with allies discreetly and without undermining the credibility of its commitments.
Presenting a proactive agenda in the East Asian region and beyond. The United States should think boldly about what proactive measures it can take, such as rejoining the Trans-Pacific Partnership, to signal its constructive presence in East Asia. The United States should also work with allies such as Japan and Australia to channel private investment in Asia and provide technical assistance to states considering Chinese investment.
Championing liberal values of open society, rule of law, respect for individual and political freedoms and democratic governance. Liberal values underpin the soft power of the United States and still resonate around the world, even in China, where many elites and citizens alike are disturbed by the increasingly authoritarian turn of the Chinese government. The United States should continue to reaffirm the importance of liberal values among like-minded allies and friends, and confront challenges to its democracy at home, so that it can stand as a beacon that inspires people in China and elsewhere to push for greater openness in their own political systems.
Leveraging China's desire for stability and prosperity at home to discourage destabilizing behavior, and to encourage its active participation in tackling global challenges. President Xi has set out several ambitious targets for his country which cannot be achieved if China is beset with chaos and instability due to a war, for instance, in the South China Sea or on the Korean Peninsula. Rather than engaging in transactional bargains, U.S. leaders should continue to make the case to their Chinese counterparts that Beijing should refrain from provocative behavior and cooperate to solve global challenges because it is in China's long-term strategic interests to do so.
The full written testimony can be accessed here, and a video of the hearing can be accessed here.