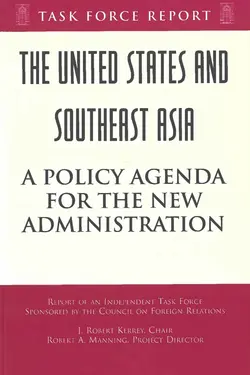 The United States and Southeast Asia
A Policy Agenda for the New Administration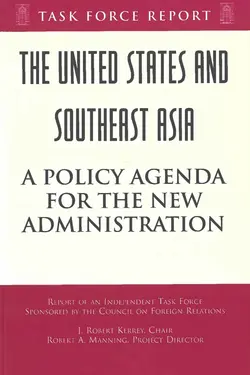 Task Force Report

Analysis and policy prescriptions of major foreign policy issues facing the United States, developed through private deliberations among a diverse and distinguished group of experts.
Southeast Asia deserves more sustained attention from American policymakers than it has received in the recent past, according to this independent Task Force report. It argues that Southeast Asia has a long history of important security and economic ties to the United States and is of strategic interest. Yet the United States has benignly neglected the area and its needs and growth potential for almost two decades. With the economic crisis in the Association of Southeast Asian Nations in the late 1990s, the reestablishment of U.S. diplomatic ties to Vietnam, and the recent ethnic strife and devolution in Indonesia, the region and its member nations are back on the international skyline.
The shortsightedness of recent U.S. policy toward the region, the report states, is troublesome because of the region's importance to U.S. national interests: with a population of 525 million and an annual gross national product of $700 billion, Southeast Asia has become America's fifth-largest trading partner; it is home to several emerging democracies. Today, the region is more volatile than at any time since the Vietnam War. In several nations, especially Indonesia and the Philippines, the aftershocks from the economic crisis and rising political turmoil continue to make for fractious polities, fragile economies, and a loss of investor confidence.
The report recommends that the United States maintain regional security by preserving a credible military presence and a viable regional training and support structure. That, according to the Task Force, will help prevent both intraregional conflict and domination by outside powers. The report also devotes particular attention to U.S. relations with Indonesia. The Task Force says that helping to foster economic and political reform in Indonesia—now in the "throes of social, political, and economic instability"—would have important implications in the region and the world. Indonesia, the Task Force notes, is the world's fourth most populous nation and the fulcrum of Association of Southeast Asian Nations, and has the world's largest Muslim community. It is also a major oil exporter and the only Asian member of the Organization of Petroleum Exporting Countries.