Tracking China's Control of Overseas Ports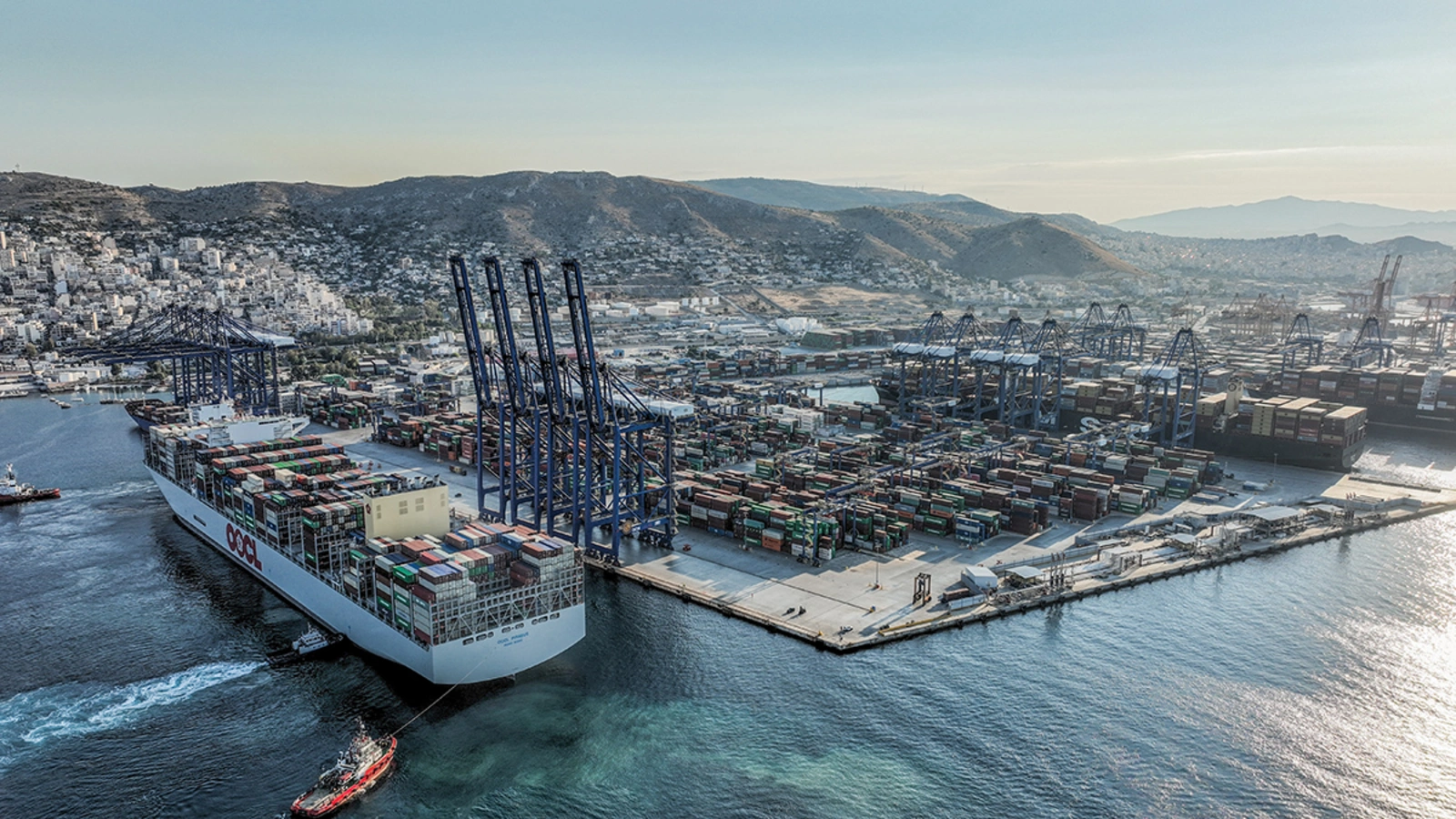 This interactive map tracks China's growing maritime influence through investments in strategic overseas ports. Users can plot the location of each port and view satellite images alongside detailed information on the share of Chinese ownership, the total amount of Chinese investment, and the port's suitability for use by the Chinese military.
November 6, 2023 9:28 am (EST)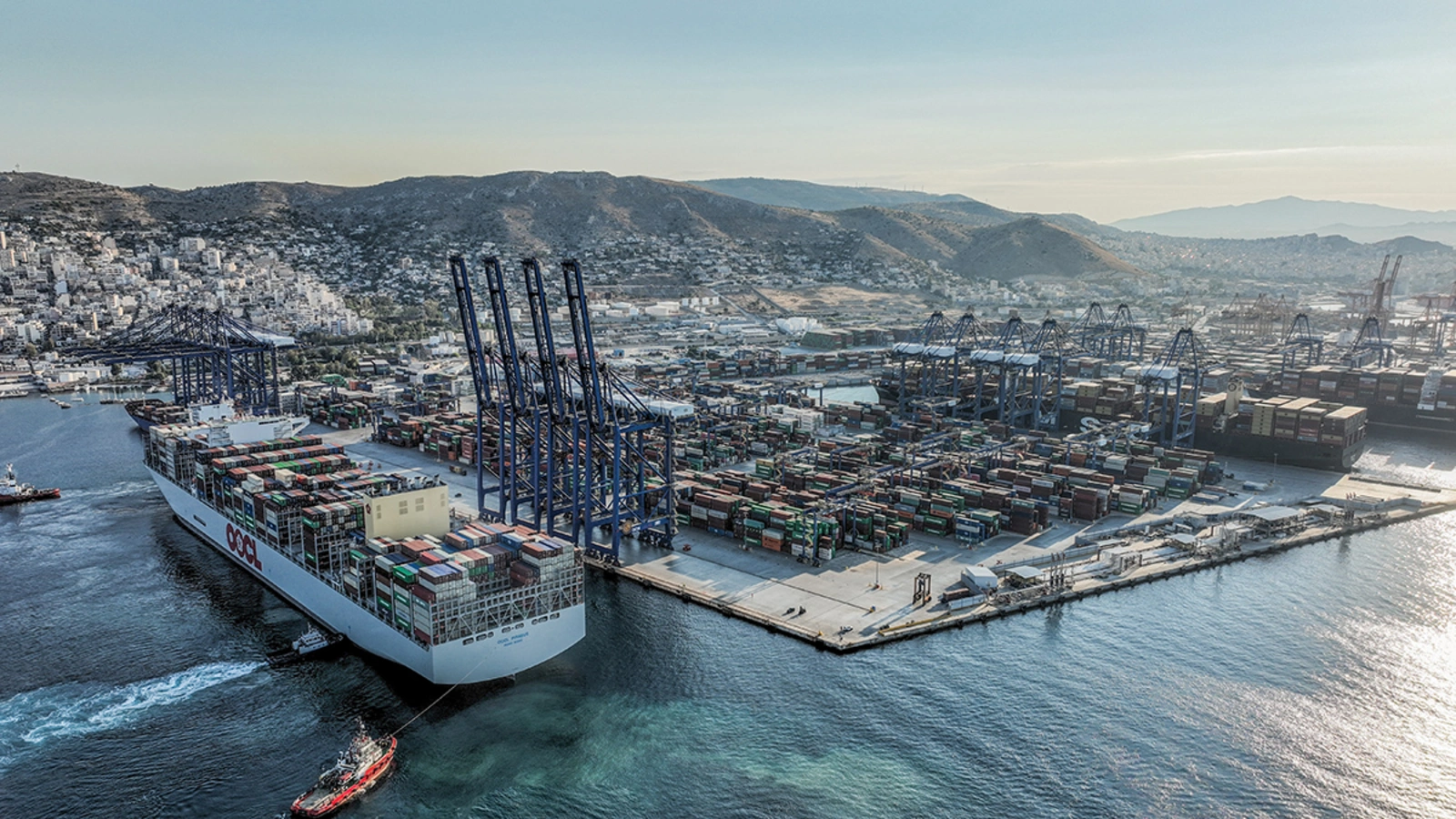 Tracker
The China Overseas Ports interactive visualizes degrees of China's overseas port ownership by types of investment across regions and time. It also evaluates the dual-use (commercial and military) potential of ports owned, constructed, or operated by Chinese entities. The database supporting this interactive includes 101 port projects of which Chinese entities have acquired varied equity ownership or operational stakes. China operates or has ownership in at least one port in every continent except Antarctica. Of the 101 projects, 92 are active, whereas the remaining 9 port projects have become inactive due to cancellation or suspension by the end of September 2023. Reasons for cancellation or suspension include environmental concerns, souring of political relations, financial problems, and security issues raised domestically and internationally. Suspended projects, such as China's construction of the Khalifa Port in the United Arab Emirates, could resume construction.
China has become the world's largest trading country and second-largest economy, and conducts about 95 percent of its international trade through sea-lanes. Chinese President Xi Jinping's launch of the Belt and Road Initiative in 2013 and the introduction of the Twenty-First Century Maritime Silk Road, which connects China to Europe and the Arctic Ocean via the South China Sea and the Indian Ocean, have supercharged China's overseas port investment and construction activities. President Xi has personally emphasized the importance of ports for economic development. When visiting Tieshan Port in Guangxi Province in April 2017, Xi highlighted the importance of ports in economic development: "We often say that to get rich we must first build roads; but in coastal areas, to get rich we must also first build ports."
In Which Countries Is China Investing?
As of September 2023, China has signed seventy bilateral and regional shipping agreements with sixty-six countries and regions. Today, China's shipping routes and service networks cover major countries and regions worldwide. Although China is not yet a global naval power and currently has limited overseas naval bases, it has become a leading commercial power that wields significant geoeconomic influence over international sea-lanes and commercial ports underpinning the global flow of goods.
This interactive does not show China's domestic ports, but it is worth noting that China has become home to the world's largest container ports according to  the Liner Shipping Connectivity Index, which measures countries' integration into global liner shipping networks. As of 2022, Shanghai has retained its position as the world's busiest container port for thirteen consecutive years, and several of China's container ports rank among the most connected in the world.
Can China Use Overseas Ports for Military Purposes?
Relevant terminology: 
Berth: the area for ships to anchor; each terminal will have several berths for handling cargo. 
Draft (draught): the maximum depth of any vessel or the minimum depth a boat can go without hitting the bottom of the hull. (Note: Draft is different from water depth but offers a similar measurement.) 
Quay: modified river coastline that allows for ships to dock parallel to the shore. 
When evaluating a port's potential for military use, the physical limitations and construction specifications of the port (e.g., the length and number of berths, draft, deep-water level, and availability of transportation networks and fueling) were considered. While this interactive focuses on physical potential for military use, it is important to note that feasibility and the potential political agenda attached to the port's investment (e.g., capacity to disrupt global trade routes and proximity to other military and naval bases) would ultimately influence China's decision to choose certain ports for naval use. For example, although the port of Los Angeles does have the physical potential to host Chinese naval ships, in reality, it is inconceivable that the United States would allow a Chinese naval vessel to dock in an American port given the current geopolitical tensions. In contrast, Piraeus port has the physical potential for naval use and previously hosted a Chinese naval fleet for a "friendship visit" in 2017. However, as the trend of derisking from China continues, the probability of such visits happening in the future could decrease.
As a general guideline, ports with drafts between 12 and 15 meters would be able to accommodate many Chinese naval vessels, including destroyers (which have 6.5 meters of draft), frigates (6 meters), aircraft carriers (11 meters), and cruisers (6.6 meters). Oil tankers and carriers have an average draft of 16 meters; as such, it can be assumed that ports able to accommodate oil tankers could also physically handle naval vessels.
How Might China Leverage Its Overseas Ports?
Western governments have increasingly become concerned about China's potential development of overseas naval bases. Although the growing scrutiny from the West could mean that building naval bases is not an effective way for the Communist Party of China (CPC) and the Chinese government to project power globally, the CPC and the government can still influence global trade and logistics. China's heavy investment in the world's most-connected ports highlights its strong influence over the supply chains of global trade. The real leverage of the CPC and the Chinese government over the West is not necessarily in building newer and bigger naval bases; rather, China's leverage is in its varied degrees of investment and ownership in the world's busiest and most-connected ports, which underpin the global flow of goods. 
Data Notes
The data in this tracker was independently collected from publicly available sources such as news articles, company press releases and news updates, and government reports and announcements. If there were multiple sources with conflicting data for a specific element of a project (such as investment total), we listed the more conservative estimate.
Each row in the downloadable dataset is a project. Multiple projects sometimes occur at the same port. We distinguish between "port projects" and "ports" as some ports, for example, are built in multiple phases and could have received Chinese investment for one or more of these phases of development. Data on the potential and agenda for dual use reflects the port at which the port project is located.
For this interactive, ownership is defined as a Chinese entity having a definitive equity stake in the specified port, wharf, container terminal, or other physical entity itself. It does not include concessions for port management and/or operations or leases. 
A port lease is a long-term agreement by which the port's owner or landlord (the lessor) grants the use, management, and/or operations of the port to the tenant (the lessee) for a specified period of time in return for payment. No equity is exchanged in a lease agreement.
To suggest a data update to the interactive, fill out the suggestion form.